But with deep divisions remaining Egypt is treating Turkey's overtures cautiously
 This has been a bewildering week for Cypriot diplomacy – and a tough one, too, for its much-vaunted new regional security and energy architecture.
This has recently centred on regional cooperation between Egypt, Greece and Cyprus – a relationship dubbed "a foundation of peace, stability and prosperity" by Greek Prime Minister Kyriakos Mitsotakis in Athens last November.
Yet, last Wednesday this foundation suddenly looked extremely shaky.
First, the Greek newspaper To Vima reported that Athens and Cairo had discussed cutting Cyprus' Exclusive Economic Zone (EEZ) out of the route of the proposed EastMed Gas Pipeline (EMGP).
Nicosia angrily refuted such claims, yet no sooner had they done so than news came of a potential Turkish-Egyptian deal on sea boundaries in the Eastern Mediterranean.
"According to the course of our relations," Turkish Foreign Minister Mevlut Cavasoglu told reporters in Ankara on March 3, "we can also sign an agreement with Egypt by negotiating maritime jurisdictions."
Given the enormous recent controversies surrounding maritime limits – and the implicit idea that Egyptian-Greek-Cypriot, and indeed, Israeli-Egyptian-Greek-Cypriot cooperation, would help rein in Turkey, this was stunning news for Nicosia.
Yet, as pointed out elsewhere in this newspaper, the To Vima story may be questionable, while the EMGP is unlikely to ever be built.
At the same time, too, there is a deal of difference between what the Turkish foreign minister might suggest and what actually occurs – witness his similar remarks last year on Israel.
Nonetheless, a confluence of international and regional factors is opening up space for some Egyptian-Turkish reconciliation, despite the issues continuing to divide the two states.
These range from Turkish support for Egyptian Islamists to the Libyan conflict, while also including a large measure of personal dislike.
"Egyptian President Abdel Fattah Al-Sisi and Turkish President Recep Tayyip Erdogan clearly can't stand each other," Muzaffer Senel, a Turkish politics expert from Istanbul Sehir University, told the Cyprus Mail. "But, for the sake of their countries' long term interests, they can always grin and bear it."
Twists and turns
That personal hostility dates back to the Arab Spring and its aftermath, when Erdogan supported the overthrow of a range of Arab governments, including that of Egypt.
Along with ally Qatar, Ankara strongly backed the new, Muslim Brotherhood government of former President Mohamed Morsi.
When that was overthrown by the Egyptian military in 2013 and replaced by former general Al-Sisi, "This was never accepted by Turkey and his party, which have a long history of military coups against them, too," says Senel.
Relationships soured dramatically, with Turkey becoming a haven for Egyptian oppositionists.
Al-Sisi also then sided with Saudi Arabia, the UAE and Bahrain in their efforts to shore up the regional status quo, in the face of Turkish and Qatari attempts to change it.
This led Al-Sisi to back a fellow military strong man in neighbouring Libya, General Haftar, while also reaching out to the Hellenic world.
"Egypt saw Greece and Cyprus as allies of convenience," Sami Hamdi, managing director of global risk consultancy The International Interest, told the Cyprus Mail.
With Athens and Nicosia both engaged in confrontations with Turkey over Eastern Mediterranean gas and maritime limits, Cairo saw common cause.
Egypt became a strong supporter of the EastMed Gas Forum – which is based in Cairo – and took its place amongst the ranks of nations at last month's 'Philia Forum' in Athens.
Victories and Defeats
By then, however, much had already changed.
First, in Libya, Haftar's forces had been defeated in their attempt to take Tripoli, capital of the internationally recognised and Turkish-supported Government of National Accord (GNA).
A new ceasefire had been agreed, with military disaster persuading Al-Sisi that a more diplomatic approach was necessary.
"No one is keen to go to war again," Claudia Gazzini, International Crisis Group Libya and North Africa expert, told the Cyprus Mail, "with attitudes now a lot more pragmatic."
Egypt gave its backing to the so-far successful UN and US effort to pull together an interim leadership.
"This has the potential to balance the interests of both Egypt and Turkey in Libya," said Clemens Hoffman, an expert in regional politics from the University of Stirling.
By doing so, the interim government may help remove a major source of antagonism between Cairo and Ankara.
Washington is back
Meanwhile, the election of US President Joe Biden has also sent many regional governments scrambling to readjust their relations.
"With Biden," says Hamdi, "the perception has been that he will come down hard on Turkey, and on the Egypt-UAE-Saudi Arabia grouping, too, on issues such as human rights and regional security. This has incentivised Egypt to take matters into its own hands."
Al-Sisi also faces a range of other challenges, from economic woes to a growing potential conflict with Ethiopia over a giant dam it has built on the Nile.
"The Egyptian army just felt it had too many fires to fight all at once, so why not answer the door when Turkey came knocking?" says Hamdi.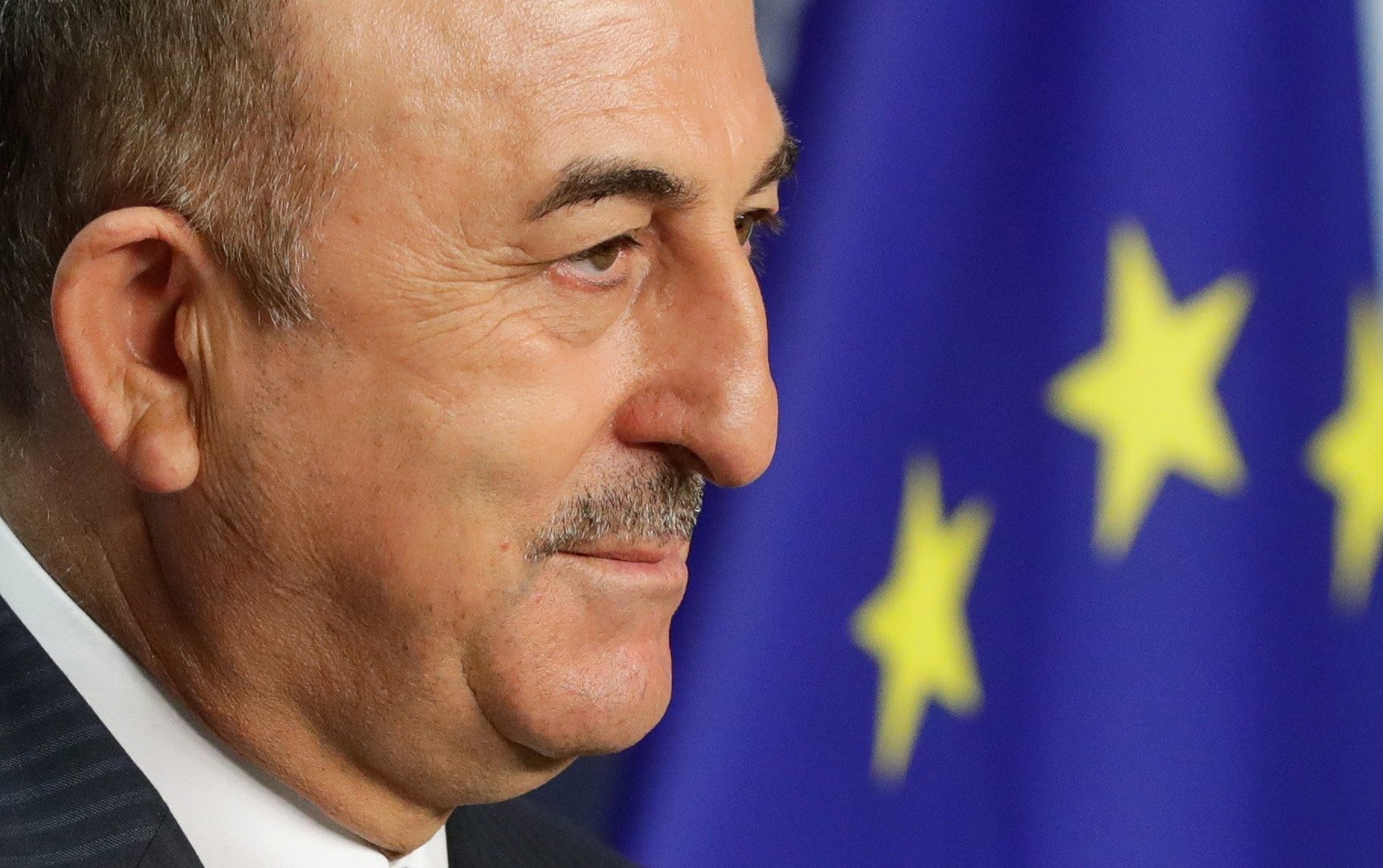 Opening that door has been made easier, too, by a perception in both Arab capitals and Ankara that the dangers – and opportunities – posed by the Arab Spring have now passed. There is therefore much less to fear from old antagonists.
A sign of this came the same day Cavusoglu made his remarks about rapprochement, when the Qatari and Egyptian foreign ministers sat down together in Cairo, for the first time since 2017.
Indeed, January's make up between Qatar and the Arab Quartet – the UAE, Saudi Arabia, Bahrain and Egypt – also opens the door, potentially, for Turkey to bury the hatchet with a range of regional rivals, including Egypt.
Exerpta Cypria?
Turkey is likely to try and take advantage of any such openings, too, as "Ankara feels under siege from a range of countries around it," says Senel.
Yet, Cavusoglu's approach "will be treated very warily by Cairo", says Hoffman. "Egypt has a lot in its favour these days, with its good relations with Eastern Mediterranean countries like Greece and Cyprus – and Israel – along with its ties to the Gulf countries and Sudan."
Al-Sisi will likely be reluctant to sacrifice these for a potential offer on maritime limits from Turkey.
Indeed, "I really don't think Greece and Cyprus have anything to worry about," Mirette Mabrouk, director of the Middle East Institute's Egypt Programme, told the Cyprus Mail. "At the moment, Egypt doesn't feel it can tick off all the concerns about Turkey that it has on its list."
At the same time, though, Egypt has also indicated its willingness to hedge its bets.
A recent Egyptian tendering exercise for offshore blocks within an EEZ agreed with Greece last year, appeared to exclude areas that are also subject to overlapping Turkish claims.
As Gazzini points out, "these days in the region, the impossible is also often possible."