Everything from cash to cats have proved a highpoint in a difficult year all round as twelve months have passed since Cyprus identified its first Covid case. ALIX NORMAN finds a few unexpected positives finds
The last 12 months have been crap. No, strike that. Since the first two Cyprus corona cases were announced on March 9, 2020 (almost exactly a year ago), things have been Crap with a capital C.
Now usually we're all about the positivity – we like to find the silver linings. But even we can't make a silk purse out of a sow's ear (or a summer party out of a paddling pool #coronafail). What we can do, however, is take a look at the little goodnesses that have come out of the pandemic; the small, unexpected highs of the last year. They certainly don't make up for the lows, but perhaps they help. A little…
"Everyone talks about having more time; more time to spend with the kids, with the family; completing projects or working on self-development. But we've heard it all before," says self-confessed cynic Teddy. "I hardly think the majority of us are sitting around thinking 'Hooray for Covid – now I can meditate!'"
But the 53-year-old has noticed one very distinct gain over the last 12 months. "I've probably saved a good €200 each month since the pandemic began," he admits. "I'm not going out at all, so my bank account is flush. Once," he continues, "I'd be in bars or restaurants twice a week, often more. Some of it was seeing friends, catching up; some of it was work-related. But over the past year, I've hardly been out at all – even over summer 2020, when the measures were more relaxed, most people I knew were still wary about meeting in crowded places.
"At the same time," he adds, "I've been working remotely. So that's a 30-minute commute each morning I'm no longer making. I don't know the exact amount, but it's hundreds of euros in petrol savings; I guess it's as good for the environment as it is for my bank balance!"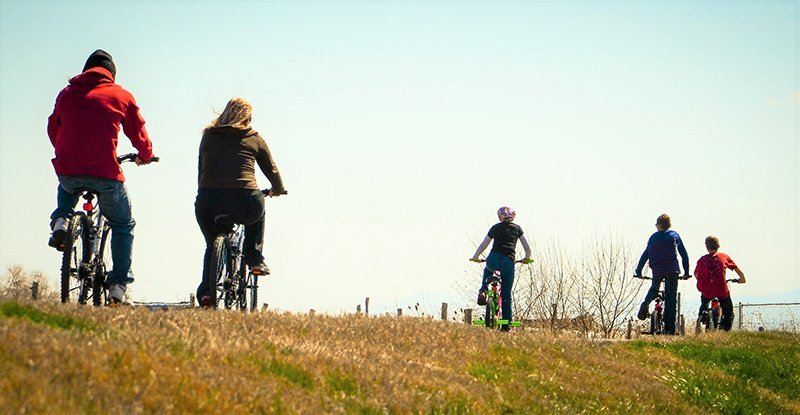 Another unlooked for benefit has come in the form of health. "It's counter-intuitive to think of us being healthier during a global pandemic," says 39-year-old Larnaca resident Zoe. "But I reckon the whole family's a lot fitter than we were before. A year ago, the kids relied on playdates for entertainment. Now, they're more reliant on us, their parents."
In spring 2020, Zoe's family bought bicycles, and started a daily cycling regimen. "Now it's something we do each evening," she admits. "It's good for the kids, and it's good for us. Honestly, my husband and I used to be total couch potatoes. But, cooped up in the house all day, we just can't wait to get out for a walk or a bike! And because I'm not always getting up at 6am to run the kids to school – possibly the very best thing to come out of lockdown! – I often get a quiet walk round the block before my day begins."
Fellow mum Diana has also noticed the health benefits of living through a pandemic. "For months, we were so afraid of ordering food that we actually started cooking at home. So there's much less grease and fat in our diets now. I'm not saying that veggie soup is ever going to trump McDonalds for the kids, but they're certainly eating better than they used to!"
Relationship woes have been a major low over the past year, with couples everywhere – often those you'd least expect – calling it quits. But while, for some, this is a blessing in disguise – "we split in August," says 35-year-old Julianna; "the relationship had been under strain for two years, and corona was the nail in the coffin" – a few have strengthened their bond.
"Before corona, my husband and I led separate lives," says Elena. "He went to the office, I worked from home, and any time we had together was all about the kids. But things changed over the last 12 months – they had to." It was, admits Elena, a steep learning curve.
"I honestly thought the pandemic would be the end of us," she reveals. "Those first few months when we were in lockdown were one endless argument. He was angry because he couldn't work; I was stressed trying to homeschool the kids. By May, we were sleeping in separate rooms, and I remember thinking 'corona's just the catalyst; the end was always written in the cards.'
"We started talking about separation," she recalls, "and that brought us up short. Because the thought of trying to find a new place and get new furniture, of ferrying the kids from one place to another all during a pandemic was just too much. So we started couples' therapy. I'm not saying it's been easy," she acknowledges. "There's been a lot of crying, a lot of shouting. But It worked. For the first time in years, we're actually listening to each other and working as a team. If it weren't for the corona situation, we probably would have drifted quietly apart; instead, we've been forced to address and solve our issues."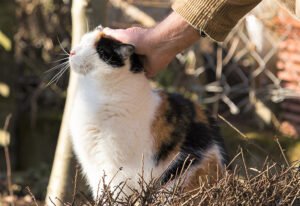 Paphos resident Rafael has also found a small high amidst the lows of the last year. When the loneliness of enforced isolation hit hard, the 67-year-old adopted a neighbourhood stray, and discovered the joys of being a first-time pet owner.
"When a tiny little kitten took up residence in my garden, I called the shelters straight away. But this was during lockdown, and she would have been so difficult to rehome that I ended up just leaving her scraps and hoping she'd disappear of her own accord…
"But she didn't. And I began to look forward to seeing her waiting for me each morning. Then, when it got cold, I started bringing her inside – she'd curl up on me and purr while I watched the telly; the companionship made a horrible time a lot easier.
"She's my cat now, and she's terribly spoiled," he admits with a laugh. "If it weren't for corona, I would never have thought of adopting a pet. I call her Silver, because," he smiles, "she's been a very small silver lining to one hell of a stormy year!"