How the Russian law enforcement agencies are undermining successful entrepreneurs and anti-corruption activists
By Nicholas Anderson
In February 2019, Michael Calvey, an American investor in the Russian market, was arrested along with several of his colleagues, including French citizens, on criminal embezzlement charges.
Having arrived in Moscow in the mid-1990s, Calvey had become one of Russia's landmark American investors as the founder of private equity firm Baring Vostok Capital Partners (BVCP), a majority shareholder in Russia's Vostochny Bank, which focuses on the retail markets. In a written statement, BVCP had said that the detention of its employees and the charges against them are a result of a conflict with other shareholders of Vostochny Bank.
"We have full confidence in the legality of our employees' actions and will vigorously defend their rights," the firm said.
Calvey's detention shocked the international investment community, prompting numerous pleas for his release. Vocal critic of the Kremlin, Bill Browder, who was sentenced in absentia to nine years in jail, had commented that "this should be the final straw that Russia is an entirely corrupt country. Of all the people I knew in Moscow, Mike played by their rules, kept his head down and never criticised the government."
According to the Wall Street Journal, Michael Calvey has said in court that the case against him was fabricated, in part to help Russian businessman Artyom Avetisyan gain control of Vostochny Bank, which he did in the months after Calvey's arrest.
Finally, in October 2020, BVCP and its partner in Vostochny Bank, the majority of which is now controlled by Avetisyan, agreed to drop charges against each other in Russian and foreign courts, a move that – if done in another country – could bode well for Calvey's criminal case. However, this did not solve Calvey's problem in Russia, as the criminal charges against him have not been dropped. As Russian prosecutors have a longstanding conviction rate of over 99 per cent, the civil settlement could make Calvey the exception to the rule, but that may just be a mistaken belief. The damage from this type of treatment by the Russian authorities to international investors, who have not only contributed billions but dedicated their careers to the Russian market, is enormous.
'Not safe to operate in Russia'
But this is not the first time that a commercial shareholder dispute has turned into a criminal case rather than a civil one, as is the case in any democratic country. Based on a recent government survey, which had showed that almost 70 per cent of entrepreneurs do not believe it's safe to do business in Russia, the Moscow Times had written in 2019 that "despite repeated pledges from the Kremlin to ease law enforcement pressure on business, fears of unfounded criminal investigations are growing among entrepreneurs."
In fact, in 2019 several leading Russian businessmen became the target of major criminal investigations, which are becoming more and more common. Only a few months after Calvey's arrest, Sergei Petrov, founder and owner of Rolf Group, the first diversified nationwide automotive trading business in Russia, was arrested in absentia on charges of illegal currency transfers, which he vehemently denies. Another Cypriot citizen and director of a Cyprus-registered company owned by Petrov, was also arrested in absentia. Petrov is not accused of fraud, but of violating an obscure law on foreign exchange transactions that requires reporting to the authorities in advance, as he and his managers had transferred $63 million of Rolf's funds to a Cyprus-registered company also owned by Petrov.
As usual, the charges are confusing, as Russia does not have any foreign exchange or material capital flow restrictions. Petrov has said the charges may have come up because of his political activity or could be an attempt to seize his business – or both, since the investigation is led by the notorious Department K of the FSB (Russian Federal Security Service) who have proceeded with numerous searches, arresting his colleagues etc. Department K is believed to be behind the recent prosecution of many high-level businessmen and officials. Meanwhile, the department itself is no stranger to scandal, as some of its top officers failed to notice a massive siphoning of dozens of billions of dollars in state funds to support the recovery of bankrupt banks, offering little benefit to the country's Deposit Insurance Agency.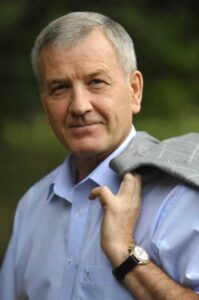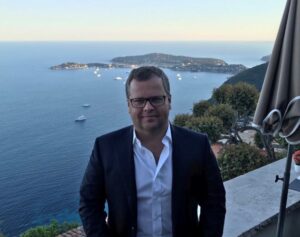 Accused eight years later
In the same year, arrests in absentia were issued against another two Russian entrepreneurs, which caused them problems with the Cyprus authorities. Alexander Bondarenko and Vladimir Stolyarenko, owners of the Cyprus-based oil company Eastsib Holding, which owns a few exploration oil and gas companies in East Siberia (Yakutia region) like RNG oil, were subjected to preliminary investigation on charges of financial fraud under Article 159 of the Russian Penal Code, which is systematically used for cases that should have instead been tried in civil courts; exactly like in the cases of Calvey and Petrov.
Both of them hold UK investor status, while Stolyarenko has even served as a research associate at Harvard Law School. They sponsor several anti-corruption initiatives, such as the "moscowdocs.com", "clearspending.ru", "Open Police" and many others, while they have been publicly supported by the local government of Yakutia for their contribution to the community. The accusations against them have also attracted international attention, as the renowned American think tank Atlantic Council had claimed that "the US should support independent anti-corruption efforts in Russia, many of which are being supported by businessmen like Stolyarenko and Bondarenko". In an article in the Times, British MP and former Conservative leader, Baroness Warsi, criticised the Kremlin's strategic persecution of dissidents, describing the prosecution of Aleksandr Bondarenko and Vladimir Stolyarenco as politically motivated. Earlier Interpol has also refused both Russian claims to issue international arrest warrants against the two, also calling their prosecution politically motivated and based on civil claims whose limitation period has already expired.
Despite the West's suspicions towards the prosecutions of the Kremlin, in Cyprus both businessmen are being investigated by the committee headed by the chairperson of the Securities and Exchange Commission, Demetra Kalogerou, due to the politically motivated accusations against them, back in Russia. Petrov feels confident that he will not be extradited from Austria, which has not even commented on the case until a final ruling is reached – and hasn't even considered to revoke his passport. But in Cyprus, Bondarenko and Stolyarenko's case attracted considerable media attention and a committee probe was launched without any court decision that considers them guilty; despite this not being standard procedure when accusations arise long after (eight years) a person has been naturalised.
In a statement, Bondarenko and Stolyarenco said that they have so far contributed more than €10 million to Cyprus economy and their business spends about €2m per year in Cyprus, while they claim to be victims of the Russian law enforcement conspiracy plan to gain control over their vast hydrocarbon assets – a case that, among others, bears resemblance to those of Calvey and Petrov.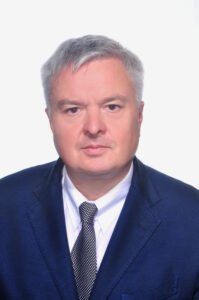 Where does Cyprus stand?
Corporate raiders and stories about them are not new for Russia. There is a wide background of using the state's power, institutions and state-controlled media by corporate raiders who are currently closer to Kremlin. Today, more than 5,000 Russian owned companies are registered in Cyprus, therefore the question "how our country should act in such cases?" will always be on the agenda. Is it wise to take sides and, if yes, should it always be on the side of the well-known authoritarian modus operandi of Russian law enforcement agencies?
The public discussion that has risen around the citizenship by investment programme offers the opportunity to think about it, with regards to the country's long-term interests, investment environment, reliability and independence of legal institutions.
And the rest of the Western world, such as the attitude of the United States, the United Kingdom and Austria or international organisations like Interpol in similar cases, offer an alternative way of facing such cases, that separates real civil disputes in Russia from squaring of accounts in a fight for property and use of criminal or political prosecutions of the opponents.
In the end, it is not just a matter of choosing which side to support, but whether or not to help independent entrepreneurs and politicians resist the pressure of a corrupted regime, just like the rest of the West does.