€30,000 saved or spent? Alix Norman asks Cyprus residents how the pandemic has affected their finances
The average working Brit has saved £300 per month during the pandemic, according to the Bank of England. Meanwhile, the Spanish are postponing procreation (in what's become known as a Covid-caused 'Baby Bust'). And The Economist recently reported the stalling of the global wedding industry, worth a cool $300 billion prior to the pandemic.
But what about Cyprus? Have we saved or spent over the last 12 months of corona? We ask island residents to be brutally honest about their finances, and discover some surprising answers…
"We've saved," says Emma. "Probably in the region of €5,000. There was the family summer hols to the States which didn't happen – luckily we got our money back, and went to Paphos instead, which saved us about €3,000. Then there's the commute; we live miles from both school and work, so I know we've saved hundreds in petrol. And, with three kids under 12, that's three birthday parties we haven't held, and tens more we haven't attended – another €1,000 at the least!"
Others have seen their finances suffer thanks to Covid-19. "We've definitely spent!" laments Christos. "Mostly on entertainment. The kids have been getting so bored that we splurged on electronics. First, they needed mobiles so they could stay in touch with their friends; we hadn't expected to get them phones for another few years, but the pandemic changed that. Then there was the PlayStation, the games to go with it, the bigger tv to go with that. Plus another laptop for my younger son's online lessons, and various related paraphernalia: headphones, software, computer chairs. It all sounds horribly first world, I know, but it's at least €3,000 worth of stuff we wouldn't have got if it weren't for corona."
Single-mum Sasha has also spent, though not so lavishly. "I bought a sewing machine, and that cost a good €400. My teenage daughter and I spent the lockdowns watching Project Runway and The Sewing Bee, so it made sense. We've also been ordering in a lot more; we're neither of us particularly social, so it's not like we've saved loads on going out. €10 a day on food really adds up over the months."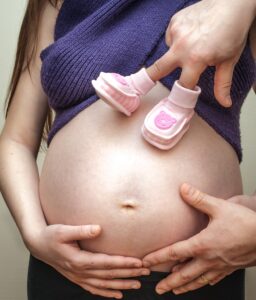 Another crafter, retired Brit Chantelle reckons she's saved over the last year. "I used to order tonnes of yarn from the UK for all my knitting projects. You may laugh, but what with postage and packing, it's probably over €500 per year. But with the pandemic delaying the post, I've been buying local, or using up odds and ends. Also, there's the travel," she adds. "I used to fly back to see the grandkids every Christmas, so I've probably saved another €500 there. And, as they didn't come here for July and August, my summer electricity and water bills halved."
Robert, an ex-teacher from Durban, has seen his finances break even over the last year, thanks to a change in spending habits. "I haven't been to any of the usual social events – even a cup of tea and a biscuit twice a week add up," he laughs. "Not to mention the tickets I haven't bought, for concerts and cultural stuff. Though I've finally had time to redo the downstairs loo," he acknowledges. "And that set me back about €2,000."
29-year-old Nico also admits to seeing no change. "I've saved on going out, on gym membership, and on dating. A good date costs over €100, and my girlfriend and I have been staying in way more," he explains. "But I'm pretty sure I've spent more on cigarettes; I've probably doubled what I smoke. When you're working from home, you light up a lot more…."
The use of tobacco, alcohol, and narcotics has boomed over the last 12 months. And as those like Nico attempt to cope with pandemic-induced stress, boredom, and anxiety, mental health costs have soared.
"The stress of not being able to see friends or get to work, of being closeted together for days at a time took a serious toll on our marriage," admits 34-year-old Georgia, "and we ended up in therapy pretty early on. Even now that measures are relaxing, we're still seeing a therapist once a week. So, that's basically 40 weeks of counselling – and at the start we were having a session every 4 or 5 days – at €50 a time. We may have saved our marriage, but we certainly haven't saved money. You do the maths!"
20-somethings Frosso and Stavros have also been in therapy, both for Covid-induced anxiety. "Both of us were worrying all the time, about family, health, friends, work," confesses Frosso. "But while the sessions were a huge expense – probably in the region of €3,000 – we've saved overall. Stavros wasn't flying for business – the family company used to take him to Hong Kong or Thailand every month or so. I certainly wasn't going to the salon as much, plus I was inside most of the time, wearing glasses, so I've saved hundreds on contact lenses. And we spent much of last year in loungewear, so we've definitely saved on clothes."
The couple have also followed the trend for postponing their nuptials, saving over €30,000 in the process. "We'd planned to get married in summer 2021," says Frosso. "But we decided, late last year, to delay the wedding. And, like many of our friends, we've also decided to put off having kids; another huge saving."
Others, however, are bucking the Baby Bust trend. First time mum-to-be Effie has gone ahead with her pregnancy, despite her concerns. "Of course I'm worried about bringing a child into this corona world," she admits. "But I'm 35, and time marches on. The way I see it, I'm actually saving so much money on holidays, socialising, eating out – things I would be doing if we didn't have Covid, and whether I was pregnant or not – that having a baby right now is actually kind of cost-effective. And anyway," she adds. "I'm bringing new life into the world – can you really put a price on joy?"