At least 135 million birds are currently at risk of lead poisoning throughout the EU
Consultations are underway in view of EU moves to restrict the use of lead in ammunition and fisheries as part of ongoing efforts to limit its impact on the environment and better protect birdlife.
According to the European Chemicals Agency (ECHA) at least 135 million birds are currently at risk of lead poisoning throughout the EU. BirdLife Cyprus, which has already drawn attention to the high levels of lead in the Larnaca wetlands, estimates that one million water birds die as a result of lead poisoning in Europe every year.
The ECHA has asked EU countries to submit technical and scientific information regarding the use of lead pellets or tackle in their own hunting and fishing activities by September. The labour inspection department is now asking for opinions by May in view of a public consultation on the proposal, which will take place in June 2021.
Lead is a substance toxic to both people and wildlife.
According to the ECHA, only a very small proportion of lead gunshot fired will hit its target. The remainder spreads into the environment where it can be ingested by birds that mistake it for food or for small stones that they eat to help them grind food in their gizzards.
Ingestion of spent lead gunshot is well known in many species of waterbirds, for example, ducks, geese, and swans. Lead fishing tackle is also frequently lost during use and affects birds in the same way as lead gunshot and bullets, if ingested. In addition, some contemporary fishing practices encourage the deliberate release of lead sinkers into water.
After ingestion, lead gunshot, sinker or lure is rapidly ground down into small particles, which speeds up the absorption of lead in the birds' bloodstream. In some cases, this can result in death or in sublethal effects.
Ingestion of a single lead gunshot is enough to kill a small waterbird. This route of exposure is called primary poisoning.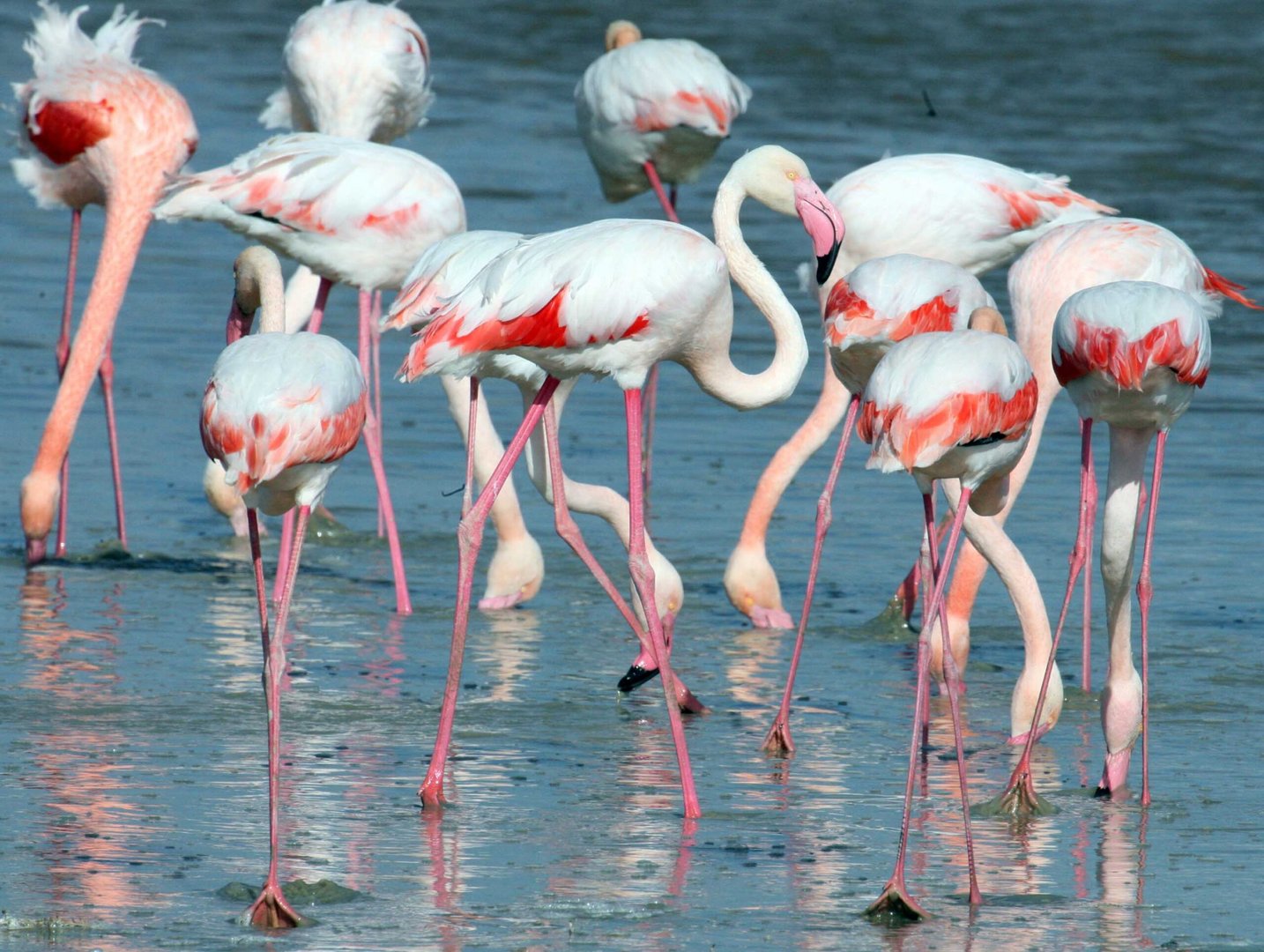 In addition, scavenging or predatory animals, including birds, inadvertently eat fragments of lead that are in the tissues of their food. This includes cases where lead fragments are present in the discarded internal organs of large game left behind by hunters. This is called secondary poisoning and is also known to frequently cause lead poisoning in wildlife.
Last February, the results of a study carried out for the first time showed there is a high level of lead at the southern tip of the Larnaca wetlands, which is very likely to poison migrating flamingos in the area, according to BirdLife Cyprus.
The levels are the result of the use of lead pellets used by hunters which the birds swallow as they cannot distinguish them from other small pebbles they use to aid digestion.
"The study shows there is indeed a high level of lead because of hunting in the area," campaign manager at BirdLife Tassos Shialis told the Cyprus Mail. "There is a law which does not allow the use of lead pellets within 300 metres from wetlands to avoid poisoning, and this definitely proves there is a lack of enforcement of this law.
"There are some pockets in the northern tip where hunting is allowed, and in the southern part near Meneou where the study was conducted," Shialis said.
"We are not against hunting as such, it is fine as long as it is done under legal conditions and in a sustainable way. These are the key principles. Shooting with lead pellets is not okay."
Shiallis added that the impact of lead poisoning in Cyprus stemming from hunting and fishing might be bigger than expected.
"Last year over 100 flamingos died due to lead poisoning in the Larnaca wetlands. A similar incident took place back in 2007," he said.
"And this issue does not just concern Cyprus. It is estimated that around a million water birds die from lead poisoning in Europe every year.
"Even humans are indirectly affected by it, as they consume game which has been poisoned with lead."
Shiallis said that the ECHA has undertaken efforts to regulate the use of lead in ammunition. A bill on the subject finally passed last November at the European Parliament, making it an official regulation to which all EU countries, including Cyprus, have to abide to.