Authorities had to evacuate several houses after a fire broke out in the Kamares area of Tala village in Paphos on Saturday afternoon.
Several properties and vehicles were damaged with the fire penetrating inside at least two homes, the fire department said. No injuries were reported.
The fire, which burned on multiple fronts, destroyed an area of ​​about 2 square kilometres of dry grass, wild vegetation and a large number of trees. Electricity pylons were also damaged.
The fire was not brought under control until Saturday night.
"The fire brigade is continuing with the final extinguishing. They will work all night," fire service spokesman Andreas Kettis tweeted just before 8pm.
Nine helicopters and aircraft along with several fire engines from the fire service, and forestry department, including two fire vehicles that came from Limassol, were at the scene after the fire broke out at around 3pm, Kettis said.
The aerial resources included two helicopters from the British bases which joined to help in the operation
Police and the civil defence started helping people to evacuate their houses at around 4pm.
The fire spread fast due to the strong winds and the high temperatures,.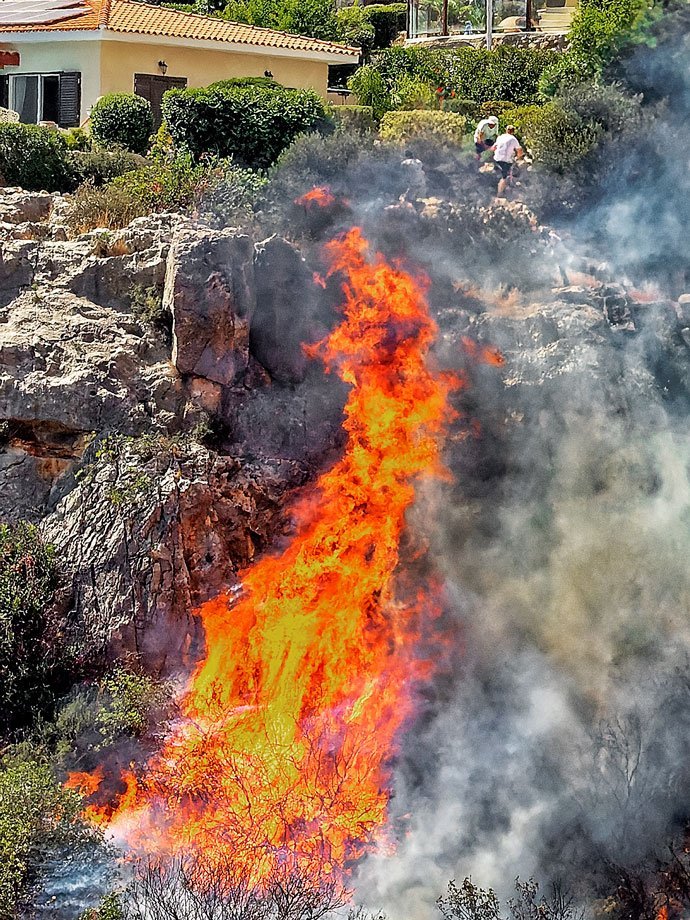 A nearby resident Martin Kennedy told the Cyprus Mail that he saw residents rushing with hosepipes outside their homes in an attempt to prevent the fire from spreading to their properties.
Some villas that were damaged were uninhabited as they belonged to foreigners who were not in Cyprus at the time.
"We were quite concerned, the smoke is pretty grim," Anthony Terrot, who also lives in the area, said.
Terrot said that some residents had dumped garden waste in empty plots in the village because local authorities were expected to come on Monday to pick it up.
"The fire services have been and are being brilliant," said Terrot.
Police said the causes of the fire will be investigated at a later stage once the fire is under control, but media reports suggest the fire might have been set maliciously as it appears to have originated in multiple points and mainly around villas in the area.
However, CyBC reported later in the day that police had taken two statements from residents saying the fire started from a spark from electricity power lines.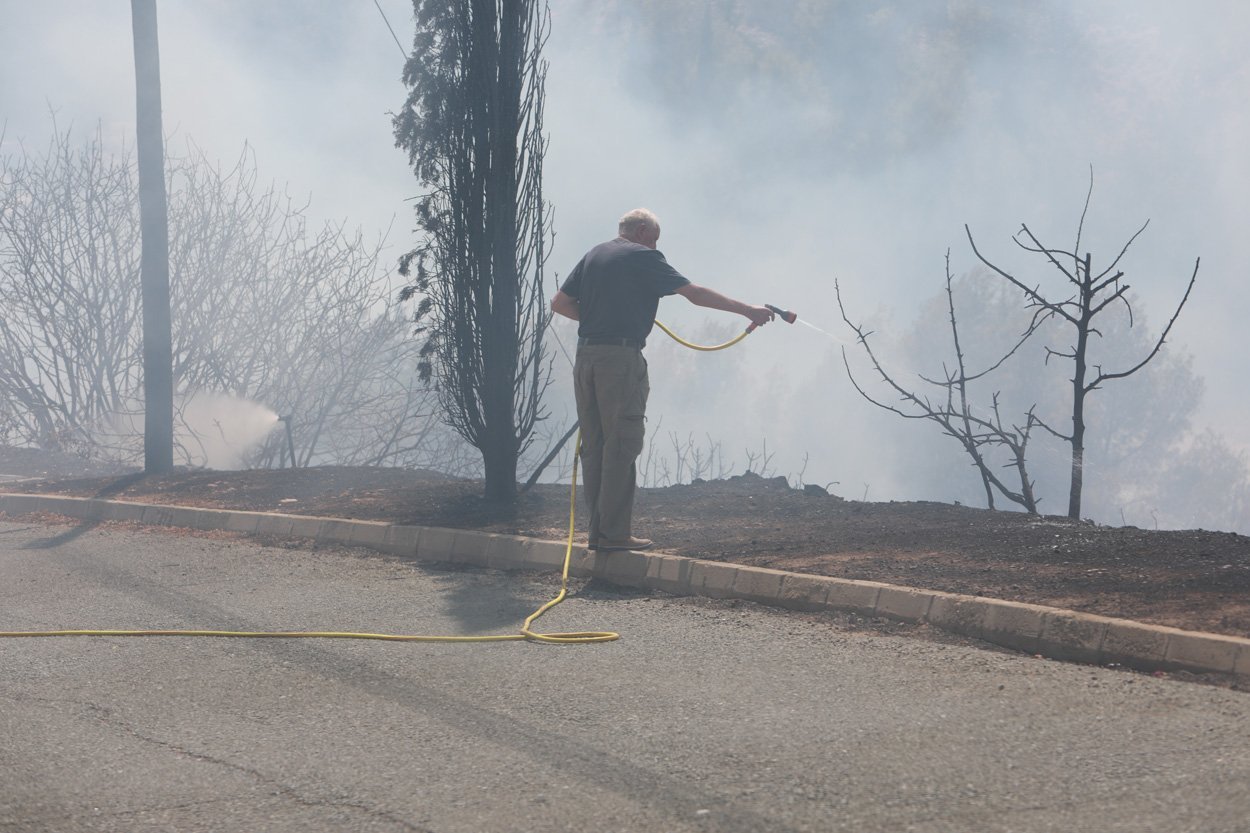 A homeowner using a hosepipe in an attempt to protect his property (The Kennedys Photography and Film)