Disgruntled boat owners lash out at port authority over 'absurd' ban on repairs
Boat owners at Latchi harbour are despairing over the port authority's continued ban on vessels being taken out of the water for service or repairs.
For many years, boat maintenance and cleaning were carried out on dry land or hardstanding situated next to the harbour, but last year the Cyprus Ports Authority (CPA) said this would no longer be permitted.
The CPA did not inform owners of the move and have not permitted even a small area to be allocated for repairs, according to both owners and the local mayor.
"This is destroying the heart of Latchi and is absurd. How can you have a port, which they are also hoping to increase the size of and yet no facilities for repair. They expect us to take our boats to Limassol for repairs and service. My boat is small and wouldn't make it that far," one disgruntled owner told the Sunday Mail.
The problem has been exacerbated by the pandemic and lockdown restrictions, where at one point, no travel from Paphos was permitted.
"It is a ridiculous situation and makes no sense to any of us whatsoever. The new rules were introduced without any formal announcement, and they are not budging one bit," he said.
In 2020 an independent report concerning health and safety at the harbour had highlighted a number of issues, and more or less called out the authority responsible, the CPA.
Mayor of Polis, Giotis Papachristofi, said the port authority made the decision regarding banning boat repairs. Although the harbour is far tidier now, the council have requested if a small area could be put aside to service around five or six boats at a time.
So far the CPA has refused.
"The port wasn't good before, it was very messy and dangerous for pedestrians, but boat owners are complaining that there is nowhere for them to do repairs. We (the council) don't have a problem with a small area, but the port authority said no. We raise the matter every time we meet, and we will do it again," he told the Cyprus Mail.
However, the mayor added that he expects relaxations for fishermen, at least, during the upcoming winter season.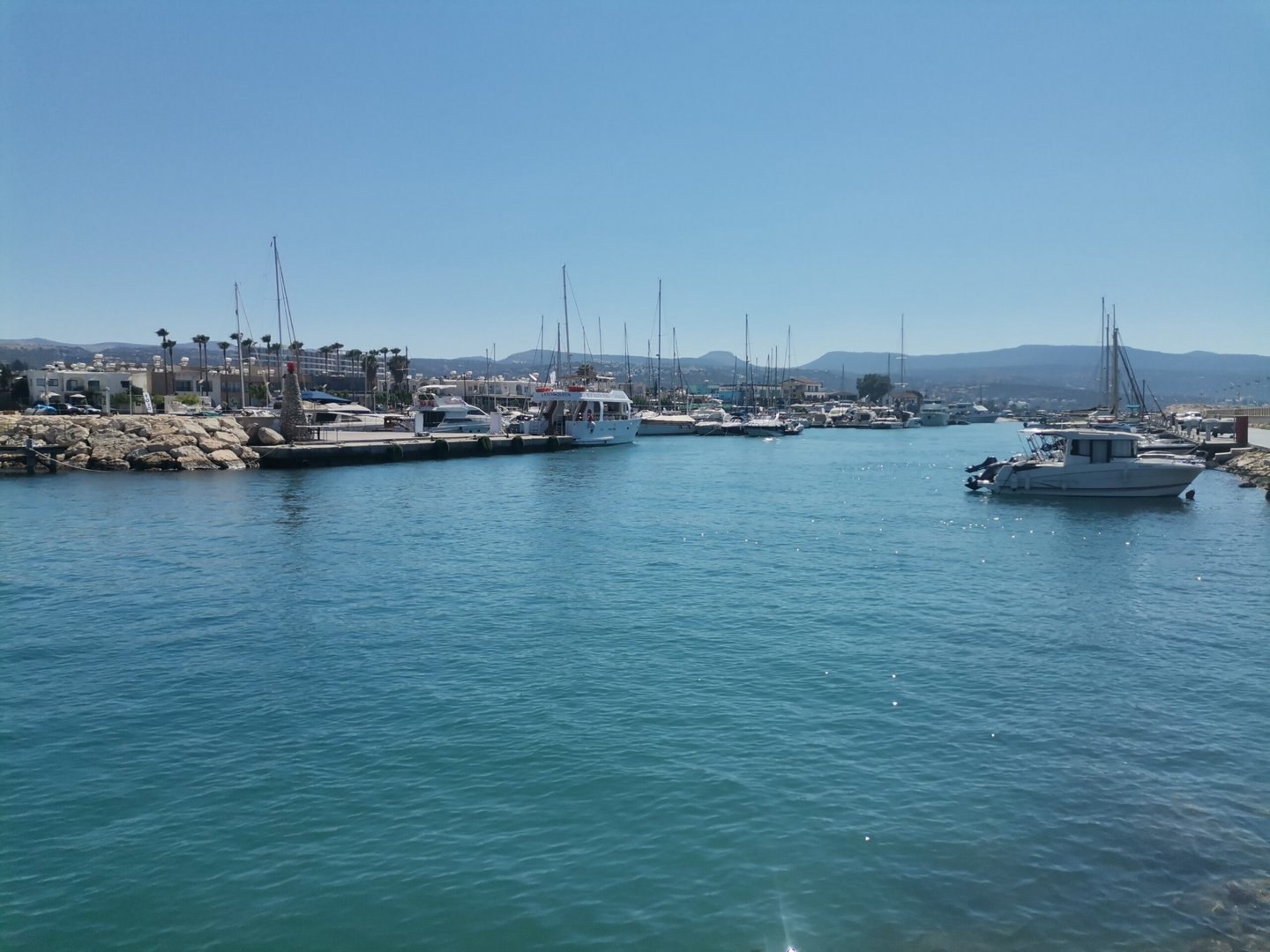 Private boat owners argue that the CPA is being unreasonable and that the area was kept tidy by owners and did not present a danger to pedestrians.
"A boat works safety proposal was submitted to the CPA, suggesting routine (not major works) maintenance could occur only in the winter – having little effect on tourists. It was rejected out of hand," boat owner Thomas, who did not want use his full name, told the Sunday Mail.
The reasoning that it was unsafe for pedestrians and further exacerbated by unlicensed and uninsured boat owners is just not true, he said.
"None of the board of the CPA is interested in boating. Instead of rectifying issues (most still outstanding a year later), they shut down everything and make it impossible to raise Cyprus' profile or attract international sailors as they state is their intention."
A new nautical club has recently been set up in the area, representing in excess of 40 boats. Their request for a meeting with the CPA has been refused.
"The Cyprus Ports Authority are destroying Latchi harbour for unknown reasons. They claim that they have to stop boat maintenance for health and safety concerns, but this is a complete fabrication. Latchi Nautical Club supplied documents by qualified engineers and architects to explain how to secure harbour health and safety for the general public and sailors. However, the authority refused to consider them," a spokesman for the committee said.
The club also questioned present safety measures saying that if a member of the public fell into the harbour, there is no method to retrieve them and no escape ladders exist.
The CPA is also denying visitors an authentic experience of boats and the maintenance they must undergo to keep them seaworthy said Thomas.
"Who doesn't enjoy seeing fishermen mending their nets for instance?"
Both the CPA and the mayor are irresponsibly forcing small boats, many of which are small coastal cruisers, into a perilous journey by sea to Limassol or Larnaca for repairs, he added.
The harbour is earmarked for expansion to facilitate around 550 boats, Papachristofi said. Works are due to get underway next year.
There are numerous enquiries from boat owners wishing to leave their vessels at the port, from both visitors who may wish to stay for a couple of weeks and others that wish to use the facility for the winter months.
"If we make it bigger it will help the entire area and we welcome the expansion," he said.
However, one local business owner said the idea of creating a larger marina in the area is ridiculous if facilities to take the boats out of the water for maintenance and repairs is not included.
"There are commercial ventures at the harbour and a large number of private owners. It is a big expense to factor in going to Limassol for maintenance. There is no plan from the port authority, they haven't come back with any guidelines for us, and in other ports you have designated areas to take boats out of the water. It's normal," he said.
Thomas stressed that boat owners in Latchi are committed to the environment, however, every other harbour has facilities for boat maintenance and so should Latchi.
When contacted by the Cyprus Mail, the CPA would not comment beyond confirming that there are no current plans to reintroduce an area of hardstanding for boat owners.