Do we still need banks? What role do they play in our society today?
The role of banks today has not changed, despite the many changes we  have gone through, says Michael Nektarios, an economist with the  Central Bank of Cyprus, in a discussion of his book Money, Credit and Crises: Understanding the Modern Banking System  with the Cyprus  Economics Society on Wednesday.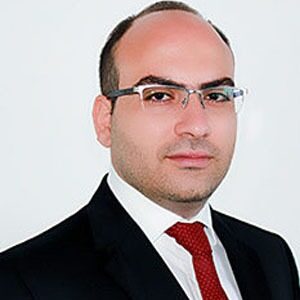 "The role of banks is to provide prudent loans to prudent investors, to finance secure organisations," Nektarios insists. "It is not the role of banks to finance risky innovation — there are other structures to support that kind of project. By providing financing to established companies, and by making a profit on these loans, the bank plays a clearly defined role in our economy." Nektarios said.
Nektarios' book is a comprehensive review of banks, how they function, and how they operate in the modern economic system. Modern crises and dealing practices are examined in the light of cases including Cyprus and Japan.
With detailed consideration of banking and its operations, Nektarios is able to pronounce on many of the fraught controversies that arise around our banking system.
There is, for example, a continuing debate on the consequences of quantitative easing – central banks buying bonds and other financial assets, and thus helping bond issuers like the state fund needed expenses.
We often hear that QE will cause rising inflation, but Nektarios does not agree.
For Nektarios, QE simply converts assets into cash, and injects that cash into the money supply. Classic economic theory suggests that inflation will follow.
Yet we have seen that, after years of QE, inflation remains low. This monetary expansion did not lead to rising prices.
It also did not lead to increased bank lending, however, even though the banks had more cash at a lower rate. Banks continued, and continue, to look carefully at loan quality and only to lend when that quality was sufficient.
What QE did do is to make the servicing of public debt cheaper, according to Nektarios. This created the fiscal space needed, for example, for the increased government support that maintained economies during the pandemic.
Similarly, negative interest rates, a consequence of QE, have not markedly affected banking. Banks continue to earn margins on loans as they did before. Negative rates create problems for many other organisations, like pension funds, but not for banks, Nektarios notes.
Finally, what about fintech and crypto? "Sending money is unquestionably easier with Revolut than with most banks," Nektarios admits.
But this raises the question: Why has the use of cash increased per capita on a steady basis since 2008? If people really wanted to make all finances digital, they would stop using cash.
Why don't they?
Because people don't trust having all of their money in a place they can't see. Trust is the main issue that holds back fintech and crypto – bitcoin is not really a store of value yet as it is too volatile, he adds.
"Certainly, people have stopped trusting banks as well. But they continue to rely on them, " Nektarios concludes, just as they continue to rely on money that is issued by the state."