By Jonathan Shkurko
Is football coming home or coming to Rome? This has been the crucial question since Wednesday, straight after England beat Denmark in the semi-final, joining Italy in the final to decide the winner of the delayed and much-anticipated Euro 2020.
Cyprus is no exception. From Nicosia to Paphos, from Limassol to Ayia Napa, in cafes, pubs, restaurants, as well as in people's homes, all conversations are revolving around the Three Lions and the Azzurri. Gareth Southgate or Roberto Mancini? Harry Kane or Giorgio Chiellini?
As always, humour and banter are the means of communication between the two sets of fans, particularly on social media.
"Leave the EU, then nick their trophy and leg it…ideal!" Nik Williams commented on a Cyprus Mail poll about the final on Facebook.
"It's diving home," Paulo De Almeida said, in a cutting reference to Kane's controversial penalty against Denmark, which ended up being decisive for England's win.
"Home where? England never won the Euro as far as I know," Cosmin Barbu added, reminding England fans that the last international trophy the team won dates back to 1966, when Sir Alf Ramsey's players beat Germany 4-2, once again at Wembley Stadium.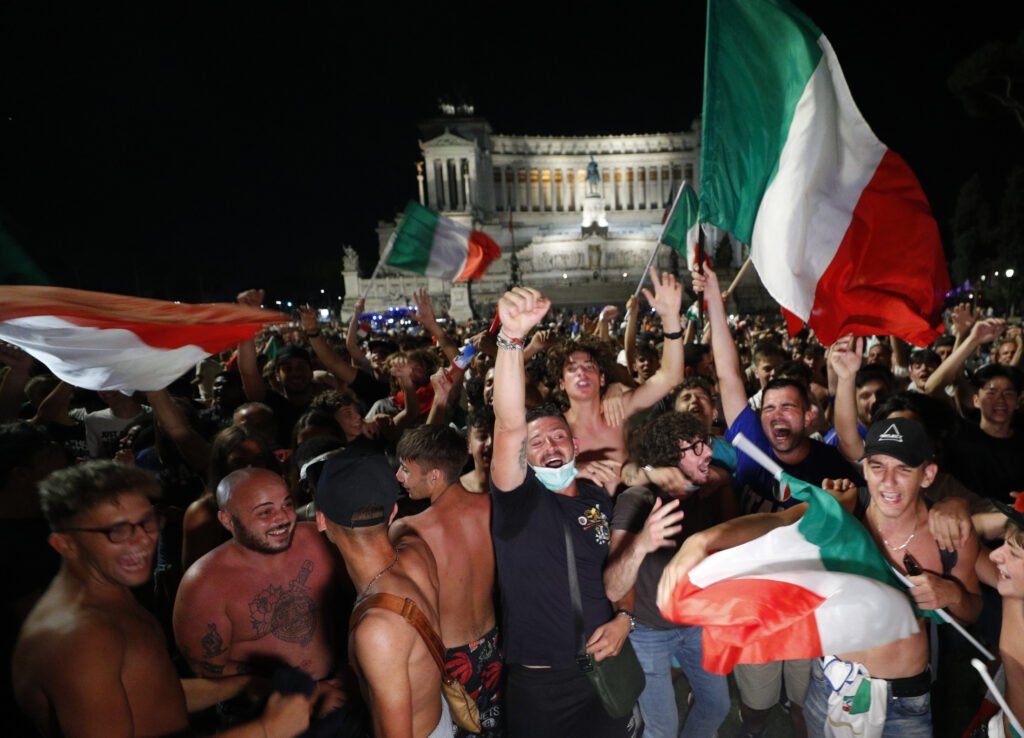 "Both teams look determined and rightfully deserve to be in the final, but this time England are set to take it home I think," is the more balanced opinion of Andreas Ioannou.
Pubs and bars across the island are ready to welcome fans of both teams, despite the restrictions and measures in place due to the ongoing coronavirus pandemic.
"It's going to buzzing, the semi-finals gave us a taste of what to expect on Sunday. The vibe around the final has already started building up," Costas, who works at popular Nicosia pub Moondog's Bar and Grill, told the newspaper.
"I think Italy has the upper hand. England might have played better throughout the tournament, but Italy have faced stronger teams, like Belgium and Spain, and they tend to overperform in tense situations," he added.
Home to the most British expats on the island, Paphos is ready to celebrate should Southgate's men manage to bring it home on Sunday.
"We are already fully booked for the final, that goes without saying," said Scott Ferguson, the owner of Alexander's Pub, one of the most popular bars for expats.
Ferguson is from Scotland, but grudgingly admitted that he sees England as the favourites for the final.
"It kills me to say it, but it certainly looks that way. They played brilliantly throughout the tournament and they will not stop now. They have a chance to win it in front of their fans, it's too big a chance to let it slip," he said.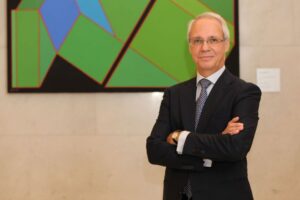 It's not just fans and business owners who are eagerly awaiting Sunday's big match. The Italian ambassador to Cyprus Andrea Cavallari said the final will be a huge occasion for the Azzurri to return to glory.
"But what I'm hoping for the most is to see a spectacular display of football between two teams that represent the best of what Europe can offer," he told the newspaper.
"Naturally, my unwavering support goes to Italy, that, throughout the entire tournament, has overcome all obstacles playing as a team for the first time in many years, and this is mainly thanks to our coach Roberto Mancini.
"However, it will be as tough a match as we ever had to face. It will be epic, regardless of the result," said the ambassador who politely declined to predict whether the cup was heading to Rome "in order not to jinx it for the boys!"
"Tradition in Italy dictates that predictions ahead of big games such as this one bring bad luck and one must respect it. I will, however say 'Forza Italia!'"
British high commissioner to Cyprus Stephen Lillie said all of England he is excited at the prospect of seeing the team lifting a trophy after over 50 years of impatient waiting.
"It's also fantastic that the game will be played at Wembley, it's going to be a very big moment for all of us and we are all going to make our voices heard, wherever we are," he said, before adding in true diplomatic fashion: "That said, the Italians are our good friends, so may the best team win."
And when asked to predict whether football is finally, finally, finally coming home, Lillie said: "We are allowed to dream aren't we? And I really hope this time our dream comes true!"