The only retail company in Cyprus to receive the ISO 45001:2018 certification
The ISO 45001:2018 certification further enhances the sense of health & safety for staff and the public alike
Alphamega Hypermarkets was recently awarded an international certification for the policies and measures it is implementing, to ensure a safe and healthy environment for its employees.
The company was certified by TÜV Austria Cyprus for implementing an occupational health and safety management system, in accordance with the requirements of the international standard, ISO 45001:2018. The standard's aim is to prevent work-related injury and illness, thereby affirming the business' respect towards its personnel, but also its associates and customers.
The ISO 45001:2018 certificate was delivered to Alphamega Hypermarkets during an event that took place on Wednesday, 29 September 2021, at the company's headquarters in Acropolis.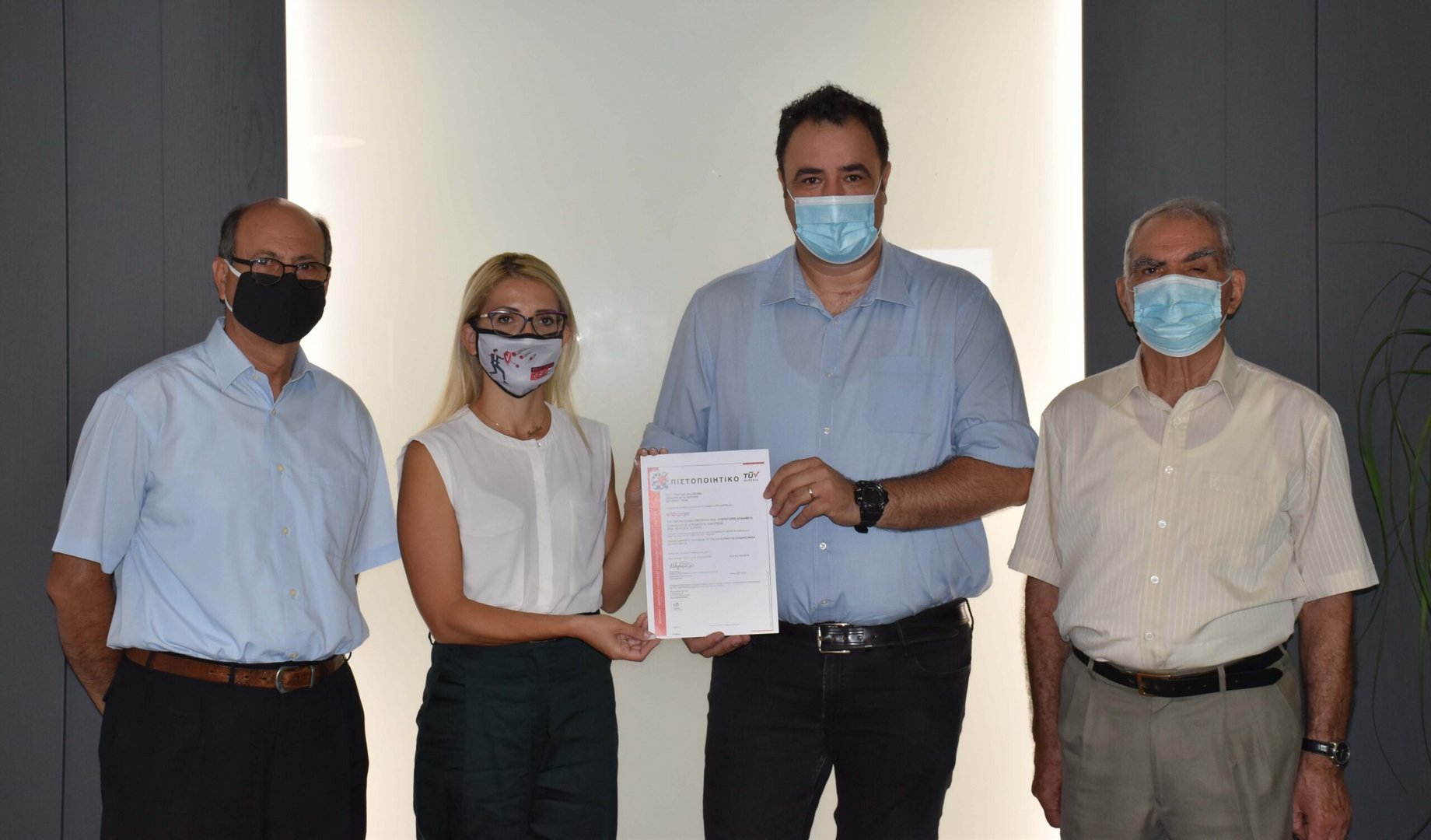 The certificate was received by the Head of Security Systems and Head of ISO:45001 Management at Alphamega Hypermarkets, Constantinos Orfanoudakis, who said he was very pleased to receive such an important certification. "The fact that we have achieved this certification in the midst of a pandemic, at a particularly sensitive time when it comes to health and safety issues, is a testament to how responsible Alphamega Hypermarkets is, when it comes to its people, but also the public. Through this certification, we can ensure that everyone will be protected from occupational hazards, from our employees and suppliers to our guests and the wider community. Moreover, through this certification we can also improve our overall performance as it comes to health and safety in the workplace. We will continue to adhere to the most appropriate security measures throughout our entire range of activities, with a strong sense of responsibility."
It is worth noting that Alphamega Hypermarkets is the only hypermarket chain in Cyprus to be certified with the ISO 45001:2018 standard.