A total of 949 people received one dose of a coronavirus vaccine at a special walk-in centre set up at the Lanition stadium in Limassol on Sunday, the ministry of health said.
Of these 205 were for the first dose, 22 for the second dose and 722 the third.
First, second and third doses were available to relevant sectors of the public.
The walk-in remained open until 3pm for first, second or third doses of the Pfizer vaccine.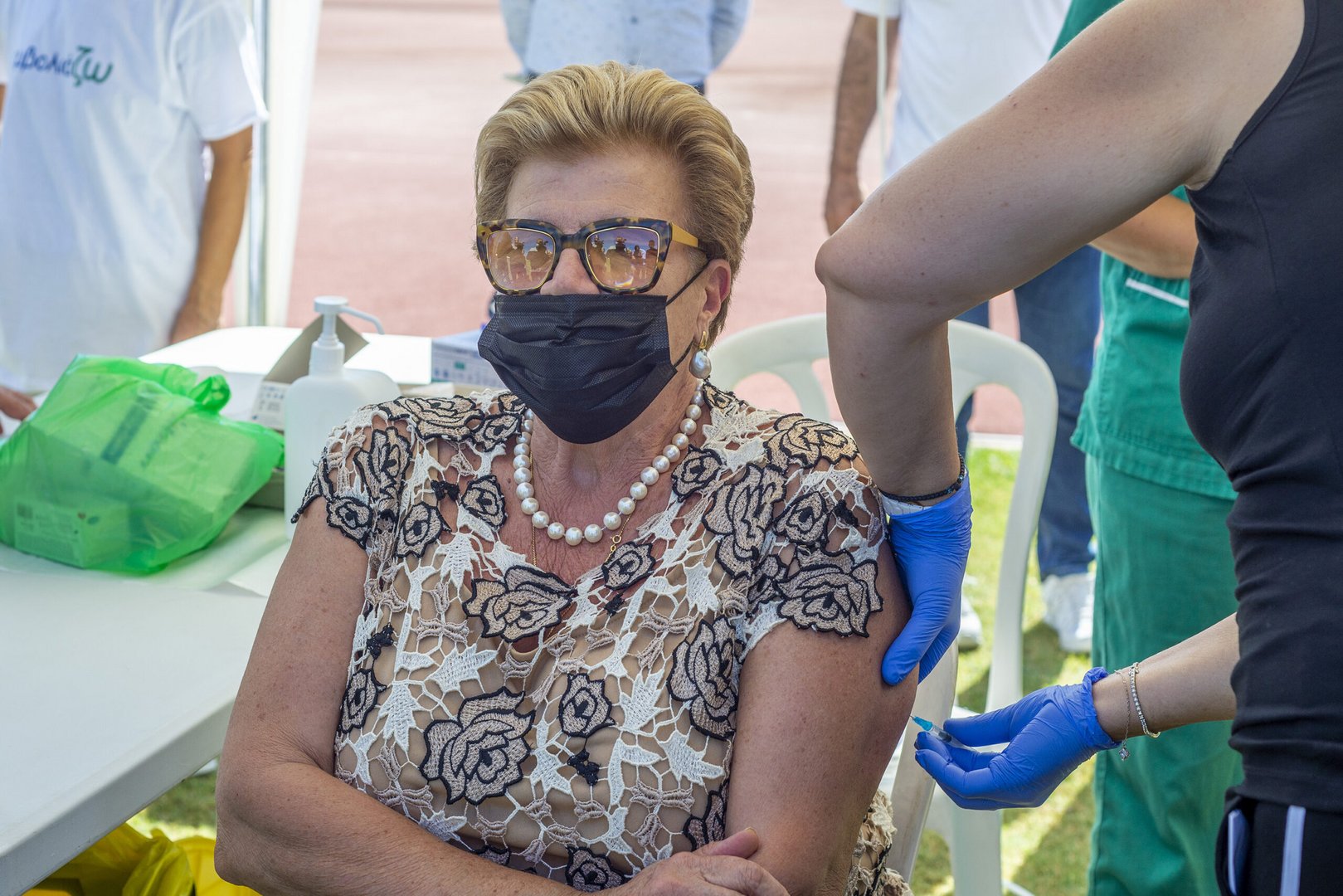 First Lady Andri Anastasiade was among those getting the third dose after she arrived with her parents.
After receiving it she called on others to make sure they were fully vaccinated so they could protect the people around them.
Also getting his third dose was Health Minister Michalis Hadjipantelas' 90-year-old grandfather.
Director general of the ministry of health Christina Yiannaki said that similar large scale walk-in centres would be set up in the coming days in Nicosia and in the mountains.
The ministry said that until October 9 a total of 81.4 per cent of the adult population had received at least the first dose of a jab. The fully vaccinated reached 78.9 per cent.
Certain age groups had a higher take up than other with over 90 per cent of those in their 40s and 60s having had the first shot while 98.4 per cent of those in their 70s and 99.8 per cent of those over 80 have also had one dose.
Meanwhile 41.6 per cent of 16 and 17-year-olds had received one doe and 38.6 per cent were fully vaccinated.
Among 12 to 15-year-olds 27.3 per cent had had one jab and 24.3 per cent both.
Paphos remains the most vaccinated district, with 92.4 per cent of adults having had at least one shot.
This was followed by Famagusta with 91.3 per cent, Nicosia with 80.5 per cent, Limassol with 79.9 per cent and Larnaca with 75.8 per cent.
Including those who had their third shot at the Lanition centre in Limassol on Sunday, the total who have had a booster has risen to 20,892.
The vaccination portal is open for people aged over 70 to book a third dose while walk-ins are available on Monday and Thursday mornings.