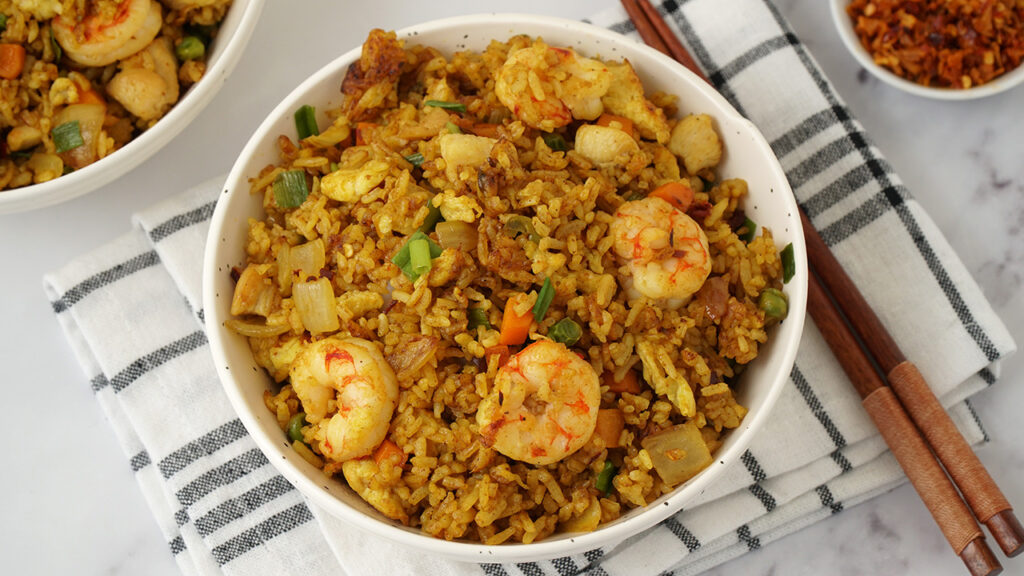 Simple, quick, and easy recipe for delicious Singapore fried rice for the whole family.
Create this delicious Singapore Fried Rice recipe in less than 15 minutes. This fried rice recipe is one of the most popular takeout fried rice dishes.
Now you can replicate this flavourful fried rice recipe with this easy-to-follow instructions.
Ingredients
Cooked rice
Chicken breast Prawns Eggs Whisked
Onion
Garlic
Carrot
Green Peas Spring onions Salt Black pepper
Full Ingredients and written recipe check out my website: https://khinskitchen.com/singapore-fried-rice/
About Khin's Kitchen
Khin's Kitchen is all about delicious Asian family home cooking recipes. Created by Khin and her husband in April 2020 to share family recipes with everyone who wants to learn Asian home cooking. The recipes shared are tried, tested and delicious.