Cyta announced it will be selling smartphone accessories at very low prices with all proceeds going to the training of Joey, a two-year-old rescue dog, to assist a young woman with epilepsy.
The telecommunications service called on people to randomly choose any of the accessories it sells in its shops for this purpose, starting from €3, and if they do not need it, to gift it to someone else.
"What matters is that we all support a good cause," the company said.
All the money collected from the sale of these items that include smartphone cases and other accessories, will cover the expenses for Joey's training by Assistance Dogs Cyprus training school to be 26-year-old Marilena's service dog.
Marilena has been suffering from epileptic seizures since she was a child. She is afraid of socialising and going out much fearing she might have a seizure.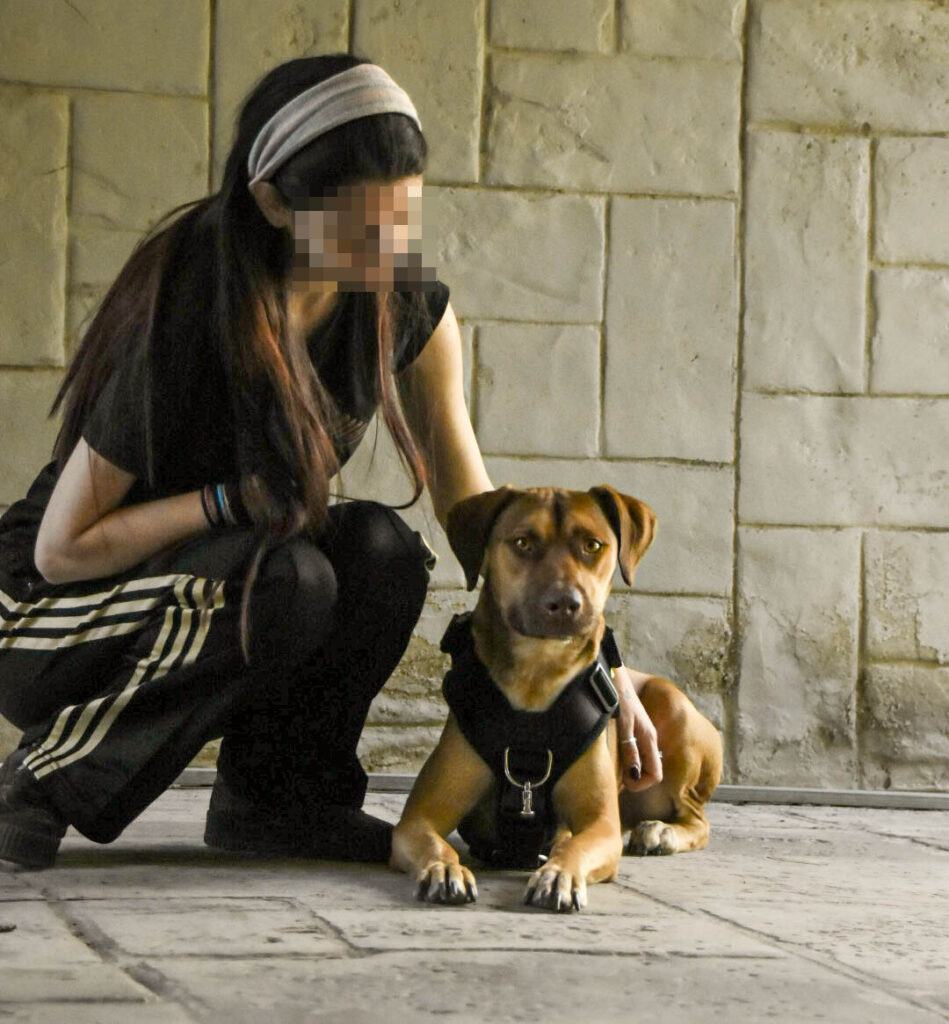 "For Marilena, the fear of a possible seizure limits her independence and autonomy, since she must always have someone by her side," Cyta said. "She feels frustrated because this situation deprives her of the right to entertainment, socialisation and communication."
With Joey in her life, it added, his training and the development of communication between them, Marilena gains more independence in her daily life.
She has been training with Joey during the past year with the help of the Assistance Dogs Cyprus school and Cyta is helping in the effort for the continuation of this process.
The training school found Joey, now two, in a dog shelter when he was 11 months old. He was rescued as a puppy in Paphos and was taken to the municipal shelter before taken in by animal welfare group Freedom Angels Animal Rescue. He was initially adopted by a family that returned him after a few months. He was later chosen by the school to train to be Marilena's assistance dog, after she contacted them seeking their help.
"Since December 2020, Joey and Marilena have become a family," Cyta said.
The team of Assistance Dogs Cyprus search in shelters in Cyprus for candidate assistance dogs, since they believe many abandoned dogs have excellent potential for this job. This also gives these dogs a second chance since, with proper training and care can become "guardian angels" for people with health problems or disabilities.
The training of these dogs is according to the needs of the person they will be assisting. Assistance dogs of people with epilepsy are trained so that they can respond during a seizure and be able to communicate with the person and warn him/ her of an impending seizure.
Assistance dogs strengthen with their presence the psychology of their handlers, help them to regain their self-confidence and reduce stress and fear by offering greater security and more freedom of movement inside and outside their home, a press release said.