An upcoming workshop will take those involved back to nature, to live from what nature provides, being partly run by a woman who has lived off grid for years. ELENI PHILIPPOU meets those behind it
 Off the grid. Imagine living outdoors, eating from the earth, moving with the seasons and aligned with nature. Perhaps this sounds like a tale of a bygone era but even today a few adventurers follow a nomadic spirit and brave the wilderness.
Miriam Lancewood and her husband Peter Raine are two of them. For seven years they lived raw and out-of-reach in the mountain ranges of New Zealand with little more than a tent, a bow and an arrow. Camping, hunting, building, reading and doing nothing at all was how they would spend their days, always in tune with the weather.
They met in India, and travelled across the Himalayas and South East Asia before moving back to Peter's homeland where they decided to give up social norms and move into the wilderness. They wanted to discover how mind and body adapt living as much as one with the earth as possible and for almost a decade they did just that. No phone, GPS or roof.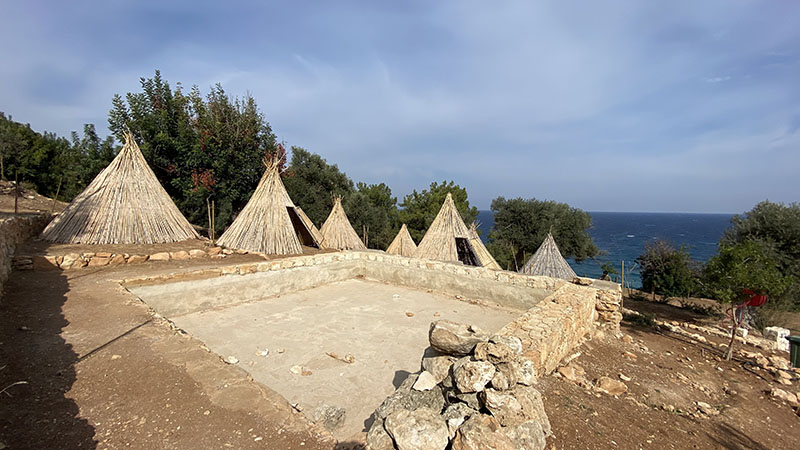 Now, they find themselves in a cottage in the Bulgarian mountains, with a phone, able to enjoy a quiet life thanks to Miriam's 2017 bestseller Woman in the Wilderness. This March, Miriam will join a Cypriot mentor for a week-long workshop in Paphos that invites woomen to rediscover the wild warrior woman within.
Lighting a fire, using a compass, living not just close to nature but in line with it may seem like humble abilities. Yet in our hurried, tech-dependent lifestyle they are long-forgotten skills. Taking women to a spot near the Akamas National Park, the Wild Warrior Woman workshop seeks to spark empowerment by connecting back to ancestral and goddess roots.
Six days, all spent outdoors, bonding with women coming from all over Europe, inspired by Miriam's own raw and inspiring experiences will be part of the off-grid retreat near Aphrodite's bathing spot.
"When we first moved into the wild in 2010," Miriam told the Cyprus Mail, "we had to overcome the urge to be busy all the time. We went through a period of boredom before our minds finally slowed down. It took about three weeks to reach the rhythm of nature."
Living close to nature, observing it and embodying it is important to Miriam, something many lose growing up. Contemporary life tames wildness as humans try to fit into the world. Even Miriam had to learn to reconnect with the wild. "I think it's in our blood to be connected," she says, "but education and a modern way of life are intrinsically disconnecting us from the natural world.
"But if there's no connection with nature, there's no connection with your own body," Miriam adds. "Then you can slowly destroy your own body without really noticing it."
From February 27 until March 5 workshop participants will spend a week camping, reflecting, walking the earth barefoot, singing, storytelling and practising physical and mental exercises. Co-organiser Eleni Michail, a Soul and Mindfulness educator who often hosts workshops on positive psychology and transformation, says the workshop is about accessing long-forgotten abilities and finding belonging within the self and the world.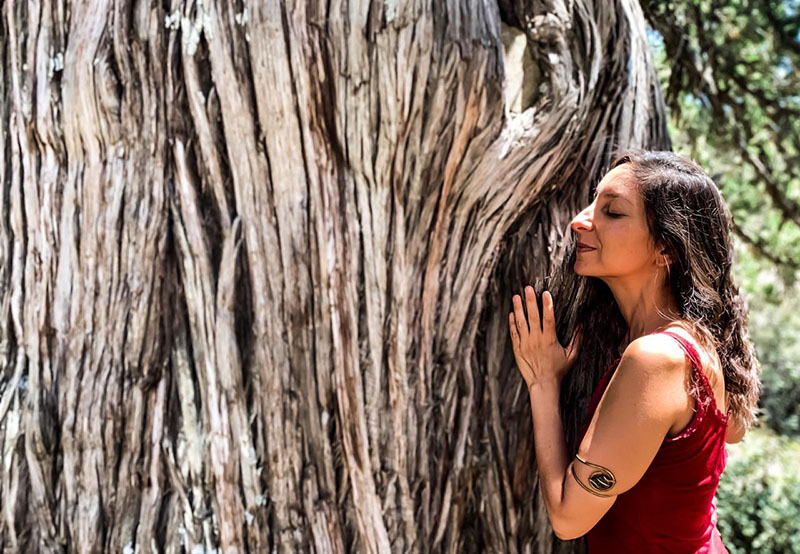 Miriam and Eleni will bring different qualities to the workshop. Miriam encourages people to be brave, aim and shoot their arrow into the distant unknown. "Eleni is like a beautiful flower," she says, "she will create a space for love, sorrow, kindness and understanding."
Hosted at Aphrodite Family Eco Camping site overlooking the sea and surrounded by some of Akamas' untouched land, the workshop venue will hopefully encourage inner wildness. "At the same time," says Eleni, "the place holds a deep connection with Goddess Aphrodite, an archetype that will be weaved into our work."
Sharing rituals and the myths of Gods and Goddesses is something Eleni often includes in her work. In the upcoming workshop, she will share ancient stories, songs and poems from around the world.
An exciting week sleeping under the stars, foraging plants, eating vegan and learning survival skills awaits those who take the leap. And worry not – there are sanitary facilities including hot water. The workshop will be largely outdoors, spending almost the entire time in nature in the still crisp weather of early spring. This re-acquaintance with the natural world, even the chilly nights, can be a significant part of connection.
"Most people work and live in buildings," Miriam reflects. "They've forgotten what the natural world feels like. People are satisfied looking at a photograph of nature. But there's much more to see, feel, hear and experience when you are actually outside. It's not always comfortable, but it's real at least." Thus, she and Eleni are inviting women to tent-up and sleep outdoors for the entirety of the workshop, snuggled in sleeping bags and blankets. And if it gets cold, Miriam has a tip – push-ups!
So far, women have registered from the Netherlands and Belgium as Miriam's journey has gathered significant media coverage although the organisers are keen for women from Cyprus to sign up as well before the deadline on February 1. "We don't want a big group to keep it intimate," explains Miriam. "I want to get to know each woman personally."
And so the first week of March will be one of reconnection with instinct, of uncovering moral conditioning and embodying both power and loving, untamed femininity. All while building a kind of sisterhood of support and of the wild warrior at heart. "The workshop will only be one week," Miriam says, "but I know I'll make friends for a lifetime."
Wild Warrior Woman
Interactive workshop with Miriam Lancewood and Eleni Michail out in nature. February 27 – March 5. Aphrodite Eco Family Camping, Paphos. €850 all-inclusive. In English. Registration deadline: February 1. Sign up via www.elenimichail.com or www.miriamlancewood.com