Alix Norman talks to the founder of Cyprus' longest-running modelling agency, and finds out what it takes to be a model in this ever-changing industry
Cyprus' modelling industry is hardly comparable to that of the US or Britain. The island is small; we're unlikely to produce a gaggle of Victoria's Secret angels, or a Vogue cover star. And circumstances – including the financial crisis of 2013, and the advent of social media – have, several times over the years, conspired to bring the sector to its knees. But, says Pavlos Metaxas, despite its many setbacks, our local modelling industry continues to survive.
The founder of Diva Models, Cyprus' longest-running model agency, 57-year-old Pavlos is probably the best-known figure in the local modelling world. Since 1994, when he and his wife Dora launched the agency, he's been turning out poised, polished models: helping young men and women to blossom from shy and gawky into confident and self-possessed, prepared for life in the real world…
"Most people tend to think that models just need to breathe and look beautiful," Pavlos smiles. "But it is so much more. You learn to be responsible, always showing up at the right place at the right time. You learn to communicate, to listen, to work as part of a team. And, most importantly, you develop character – a skill that stands young people in good stead during later life."
Over the years, Pavlos has seen hundreds of models on his books. He's stayed in touch with many, and takes great pride in seeing them go on to become "renowned presenters, gallery owners, proud mums and dads." But Diva's real success stories, he suggests, are less well-known: the bullied teenage dropout whose confidence and self-esteem was restored through modelling. And the wild girl who danced on bars all night who later went on to a high-flying financial career…
"Her father was a close friend. He called me one night to say his daughter hadn't been home for days. So at 4am, I got in my car and went looking. I found her comatose on the steps of a club, picked her up, and drove her home. The next day, her family and I had a serious chat about her prospects, and agreed that modelling might teach her responsibility. Today," he beams, "she's the CFO of a Forex company!"
In this business, an agency exists first and foremost to protect its models. "Yes, we book the jobs, we ensure fees are paid on time and in full," says Pavlos. "But we also vet our clients thoroughly to ensure our models are in safe hands. There's a seedier side to the industry, and more than once the agency has taken on young hopefuls who've been badly treated. I recently met with a boy who'd been booked for a photoshoot that turned out to be a cover for sex. He escaped," says Pavlos, with a sigh of relief, "but it's horrifying to know such crooks exist. This would never happen with a reputable agency."
Working with advertising giants such as DeLeMa McCann, Red Wolf, and Partners; fashion houses including Aphrodite Hera, Elena Antoniades, and Eratokritos; and a number of recognised national and international brands (Laiko Cosmos Group, Coca Cola, Peugeot, Angsana Corfu Spa Resorts), Diva deserves its reputation for professionalism. Competitors come and go, but this agency has survived. "Even," says Pavlos, "through the bleakest of times…"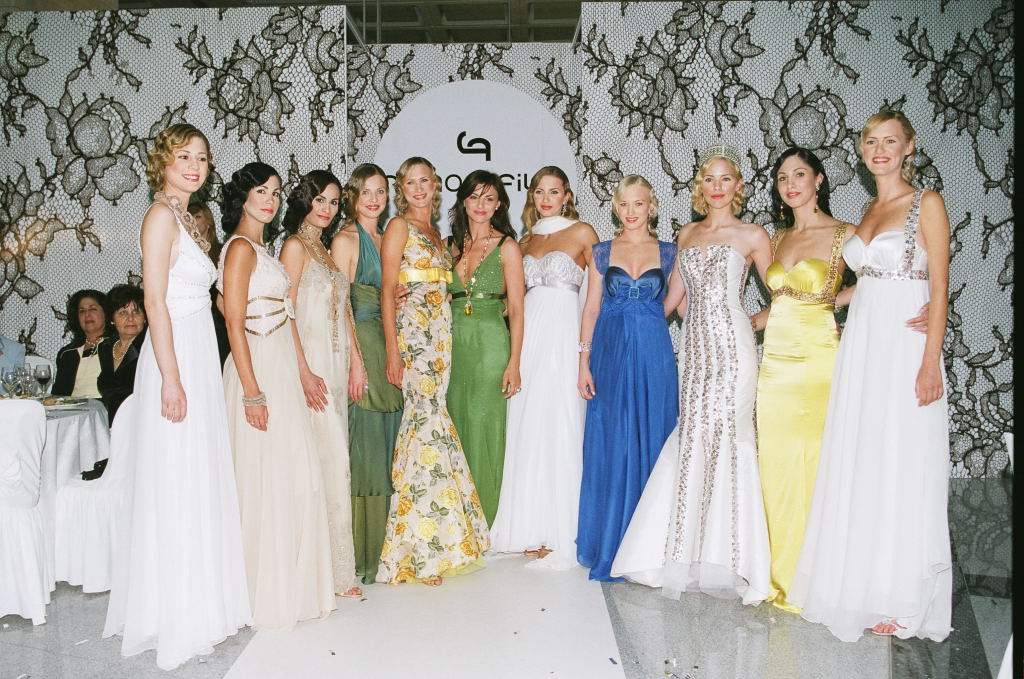 In 2013, the financial crisis hit the industry particularly hard. "For almost a year, we were really struggling. Many of our models are also students: this income supplements their education. But the clients weren't booking. A-list jobs – fashion shows and photoshoots – disappeared overnight. Even promotional work and tv commercials dried up; it was a hard time. But I waited, and watched. And eventually work began to pour in once more."
More recently, it's social media that's affected modelling. "In Cyprus, where every youngster has their own Facebook and Instagram account, where a young woman can translate her TikTok following into lucrative brand sponsorships, it's been particularly challenging," Pavlos reveals. "But this influencer culture is harming the industry. Professional models will use skills honed over time to promote the brand. But influencers don't understand this concept: they think they're promoting themselves."
In a similar vein, digitisation has not always been kind to the industry. "Once, we'd hold face-to-face castings. Brand representatives and models would meet in person, and the client would get a good idea not just of look, but of how the model might work within the team. Nowadays," Pavlos sighs, "many people book freelance models from their online photos alone. So clients often end up with someone who looks great in the pictures, but might lack experience. Or worse. I've heard so many stories of freelance models who have lied about their height, weight, and even their hair colour; they Photoshop their portfolios. And the client gets a real shock when the 'model' turns up for the job!"
Like the majority of international agencies, Diva has had to adapt to the digital world: models' portfolios appear on the website, along with details of their experience. The difference, Pavlos suggests, is that booking through an agency ensures clients are getting a model who's reliable and responsible, with a proven track record.
Diva currently has over 300 models on its books: men, women, and children. And the agency has also expanded to offer a modelling school, in which "young people of all types can learn the self-esteem and body confidence that comes with modelling," says Pavlos. "Because in this day and age, the beauty industry isn't about being thin or beautiful – we have a number of plus-size models on our books, and they work a lot. Instead, it's more about knowing how to present yourself, how to communicate, and how to build self-belief…
"These," he explains, "are the skills that stand a young person in good stead both during their modelling career and in later life. When I see a young man or woman leave Diva equipped to tackle an uncertain future, it makes the whole thing worthwhile," he concludes. "After 30 years in this changeable industry, that's still the biggest reward!"
Diva can be found at https://divamodels.com.cy/ or the Facebook page 'Diva Models & Event Agency'