With the advent of the cryptocurrency industry over the last decade, several transactions and operations that were initially difficult to perform have become straightforward and open = to anybody, everywhere. This is due to the distinct qualities different cryptocurrencies come with.
In this post, we will explore some of these distinctive qualities. We will be looking at a new-generation token, Calyx Token (CLX). We will also take a look at Cronos (CRO) and Solana (SOL). These three are now among the strongest cryptocurrencies with huge capabilities of scaling and transparency.
Cronos (CRO)
Cronos (CRO) is one of the very few chains at the junction of Ethereum and Cosmos. It is an EVM (Ethereum Virtual Machine) compliant blockchain. CRO is the utility token for crypto.org and the Cronos chains, both created by crypto.com, a cryptocurrency exchange and financial services business.
Cronos (CRO) is one of the cryptos labelled an Ethereum (ETH) killer, which is a term that refers to any Layer 1 project that achieves fast transaction speeds while keeping cheap transaction costs, effectively competing with Ethereum (ETH).
Cronos (CRO) is used exclusively to migrate smart contracts and decentralised applications (dApps) from other blockchains to Ethereum (ETH) or Cosmos (ATOM). Cronos intends to continue building a huge ecosystem by allowing developers to join their networks.
For May, the currency has been trading for less than $0.50, making this an excellent moment to buy the token due to the possibility of a price increase.
Solana (SOL)
Solana (SOL) has a unique selling advantage: its transaction speed. It is believed to handle over 65,000 TPS (transactions per second) easily. Compared to Bitcoin's (BTC) 7 TPS per second, this figure is enormous.
Additionally, Solana (SOL) can host decentralised apps and has shown its effectiveness by hosting efforts such as Defi protocols and NFTs.
One of the primary challenges that NFTs are now experiencing is their gas fees, particularly those associated with Ethereum (ETH).
Solana (SOL) has amassed a sizable user base due to its lightning-fast performance and low fees.
Thus, using the Solana network, NFTs can be manufactured in large quantities at very low prices, allowing traders to purchase and sell without being concerned about the NFT gas costs.
It has a great probability of surging in the following days and weeks, hopefully generating significant returns for investors.
Calyx Token (CLX)
Calyx Token (CLX) is a brand-new cryptocurrency and protocol that recently opened its presale. It is built on three fundamental principles: privacy, accessibility, and decentralisation. Calyx distinguishes itself by attempting to simplify real-time trading.
Additionally, it entails swapping or converting all tokens in a single transaction, allowing holders to get exchanged tokens immediately upon making an exchange request.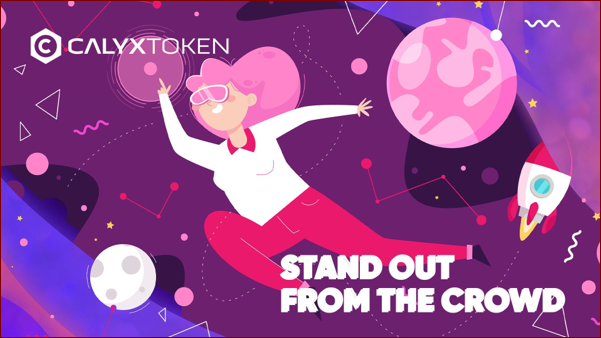 Although the network now supports Ethereum (ETH), more blockchain networks such as Polygon (MATIC), Binance Smart Chain (BNB), Avalanche (AVAX), and Fantom (FTM) may be introduced shortly.
The network will be governed by the management and founding team during the first development stage, but the company intends to delegate complete control to community members through the CalyxDAO eventually.
Now is an excellent opportunity to invest in this rapidly rising cryptocurrency since early investors will enjoy the rewards sooner and for a longer length of time. CLX has shown to be a stable and developing currency in which you may invest your trust.
Cronos (CRO), Solana (SOL), and Calyx Token (CLX) all have very significant upside potential and can make you a millionaire.
In particular, Calyx Token (CLX) has a tremendous upside potential since it is still in the presale stage and may soar to the moon from here.
Presale: https://presale.calyxtoken.io/register
Website: https://calyxtoken.io
Telegram: https://t.me/CALYX_TOKEN_OFFICIAL
Twitter: https://twitter.com/CalyxToken
Instagram: https://www.instagram.com/calyx_token