Following pressure from environmental groups, officials have removed fishing nets from houses and farms in the Ayia Napa area that are deadly for snakes, hedgehogs, lizards, and other animals.
In a post on its Facebook page, the agriculture ministry said that an operation to remove these nets in the free Famagusta area had been carried out by ministry officials, Ayia Napa police and municipality staff.
"Unfortunately, fishing nets are used in many areas of Cyprus to prevent snakes from passing, but the result is that dozens of other species of birds, mammals and reptiles are trapped, and face a slow and painful death," the ministry said,
For this reason, the use of such nets is prohibited by national law and is punishable with a fine of up to €17,000 and/or three years in jail, it added.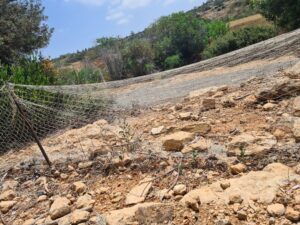 Last month, the Committee Against Bird Slaughter (Cabs) issued an announcement calling for an immediate removal of deadly ground nets.
Farmers and landowners use the nets to keep snakes away, laying out fishing nets on the ground along property boundaries or attaching them to fences and walls.
The nets are death traps not only for snakes but also indiscriminately kill other wildlife, the NGO said.
Other reptiles, such as lizards get trapped and die in large numbers too, as do hedgehogs and many ground-dwelling birds, it added.
Each spring, Cabs said its activists find dozens of ground nets in southeastern Cyprus. Between May and June 2021, the activists inspected nets across 25 locations and found 74 wild animals caught in them.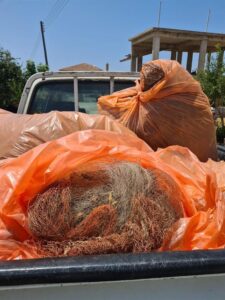 The most common victims were the kourkoutas (endemic Cyprus lizard) and the also endemic Cyprus black whip snake. Both species are on the EU's rare and endangered animal list and are strictly protected both by European and national legislation.
"As the ground nets are laid out with a sole purpose of killing snakes and also kill other strictly protected species, they should be completely banned. Not only killing, but also harassment of animals is prohibited by law and these nets are clearly obstructing the movement of protected wildlife," Cabs Field Investigation Officer Bostjan Debersek said.
Cabs called on authorities to stop turning a blind eye to the matter and implement EU and national legislation by taking action against this type of netting use in Cyprus.