The lifepal application, one of the most useful, practical and inexpensive modern tools for the early detection of various forms of cancer, was presented at an event held on June 28 at Nicosia's Cyta Amphitheatre.
Lifepal is essentially a 'smart' mobile health app offering users potentially life-saving continuous recording of various symptoms, as long as people understand its importance and integrate it into their daily lives.
As Dr. Michael Papageorgiou, General Surgeon, Chief of Medical Department of MSN lifepal, pointed out in his address, in a study among patients who used the app continuously over a month, the final automated results showed successful detection of early cancer symptoms at 88 per cent, .
Dr. Papageorgiou expanded on the benefits of the lifepal app by first explaining the major problem of cancer not being detected early, in its early stages, which would otherwise mean significantly higher cure rates. In presenting Lifepal as a cancer detection solution, the physician explained how the app records early symptoms, analyses them via its intelligent algorithm and alerts the user to visit a doctor for a check-up.
Initially, a health monitoring process is set up, after which potential symptoms are stored in the "symptom wallet" for identification by the individual. The app helps the user get better organised and more proactive about their health, while empowering them with other health-related information and reminders.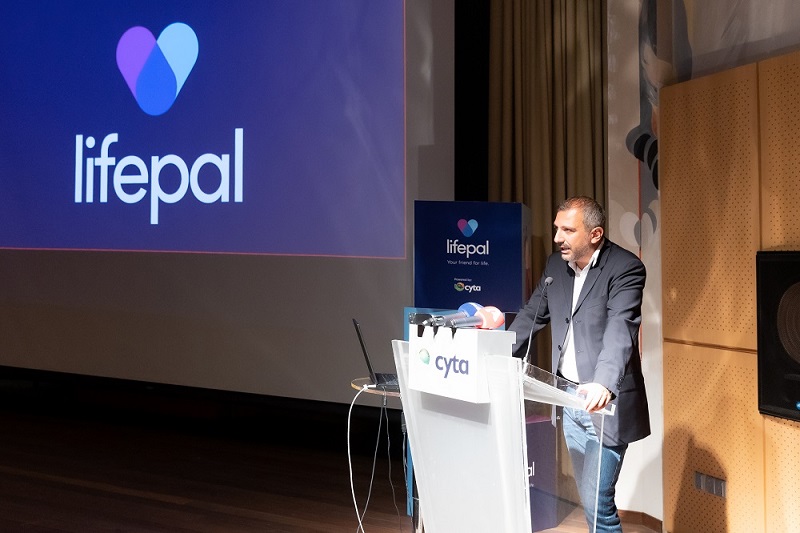 In his own address, Chief Scientist for Research and Innovation, and President of the Research & Innovation Foundation (R&I Foundation), Dr. Nikolas Mastroyiannopoulos, stressed that the innovative lifepal app will play a pivotal role in the everyday life of Cypriot citizens, contributing to the improvement of health and quality of life via early diagnosis.
"To be, as its name implies, a friend for life for all of us," added Dr. Mastroyiannopoulos. "A friend that is provided to us completely free of charge, and available on both the App store and Google Play."
Mastroyiannopoulos also referred to Cyprus actions being taken in the area of reforms and investments, noting that it is clear that the use of modern information and communication technologies to meet the needs of citizens as well as health professionals, are essential for a more modern and flexible country. A digital and innovative state that listens to the needs of its citizens and plays a leading role in the international scene, he said.
Quickly grasping this need, he continued, the government has set high goals, fully in line with the European agenda, in which the transition to a digital and green era is essential to building a sustainable future.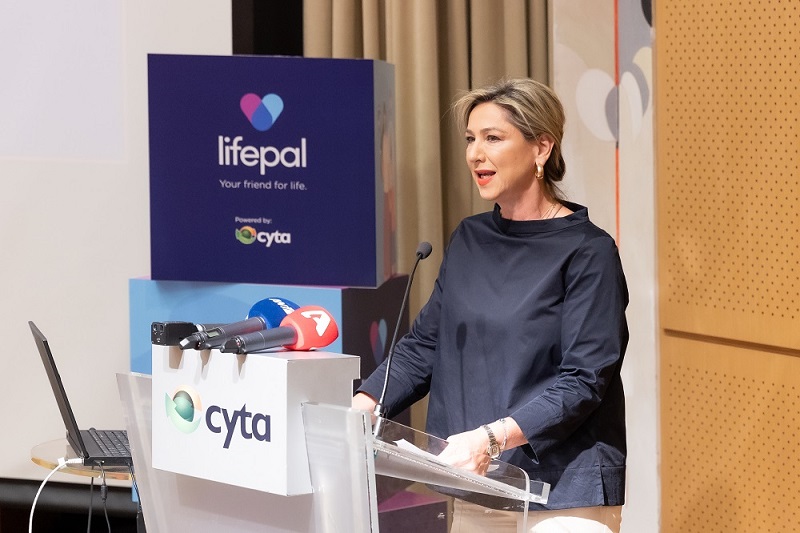 For her part, Cyta Head of Sustainable Development Aliki Drakou pointed out that the telco organisation, as a responsible corporate citizen, designing, developing and implementing a sustainable development strategy, placed people at the centre of its every action, recognising that technology acquired true value when it improved quality of life, especially when directly related to health.
For this reason, she added, Cyta was closely following all e-health developments and desired its customers and staff to access services and applications that improved their quality of life, while preserving, to the extent possible, their health. "In this context, Cyta's data centres will host the lifepal application," she added, "taking all measures to safeguard users' personal data, including the provision of cybersecurity services.".
Other speakers at the event included Cardiothoracic Surgeon and Cofounder of the American Medical Center Dr. Marinos Soteriou, Executive Director and Founder of the Centre for the Study of Haematological and Other Malignancies and Karaiskakio Foundation Pavlos Costeas and Cyprus Association of Cancer Patients and Friends (PASYKAF) CEO Nicolas Philippou.