Living in the Mediterranean means the chances of having a tan to offset the summer's colours increase. NIKI CHARALAMBOUS on how to choose those colours
Undoubtedly, half the fun in dressing up for summer, or even down, is selecting what to wear, including jewellery, handbags, and shoes. Bright colour bursts and showing off some skin signal a wish to enjoy the hottest season of the year. And living on an island has its benefits, including the ability to wear stylish comfortable clothing while maintaining a glowing tan.
Summer fashion is all about ease. Vibrant shades of blue, pink, yellow and green have certainly dominated the runways in recent months and were also used to colour delicate satin suits and dresses – as seen by Miu Miu and Gucci at Paris Fashion Week late last year – or as a bold statement for a monochromatic ensemble supported by Dior.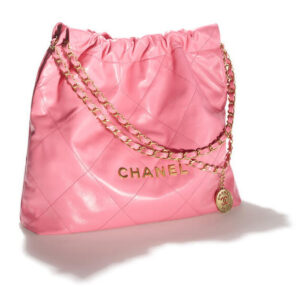 Pink was the obvious option for summer and has remained so since dominating the runways in 2021. Versace embraced the power of pink as an accent in vibrantly patterned scarves and silks and as the hue for tiny dresses, tops and pants suits, while Chanel included the colour in bags and tweed suits. By adding various colours on its edges, Versace also subtly changed the plain, traditional summer denim dress.
Following Prada's introduction of pastel satin dresses and khaki green heels in its Spring/Summer 2022 show, 'Bottega Green,' as it was dubbed, also shared the spotlight with pink as one of the year's hottest colours. Tom Ford continued the glitter and satin trend by producing sparkly tanks, bomber jackets and cargo pants in satin green.
The colour yellow, which is undeniably a summer trend (picked up on by Kate Middleton at Wimbledon), received some attention too. Buttery pastel yellows were a popular choice for brands like Acne Studios, Givenchy, and Alexander McQueen.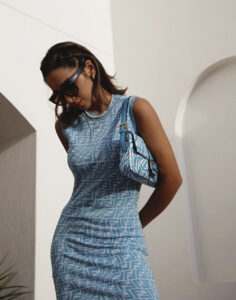 And then came the blues. Periwinkle is a timeless colour that was seen on the SS22 runways of several designers, from Fendi's disco-inspired line to Miu Miu's avantgarde office-inspired outfits.
But while all these colours look great on the catwalk, how should you approach them? The fundamental colour blocking rule is to stay away from stark contrasts, colour combination must stick to the same sentiment. Major colours complement other major colours, whereas minor colours make a lovely union with other minor colours. For example, pink looks wonderful when paired with orange but not so much so when paired with pale green.
The simplest solution is to adhere to the colour wheel principle. According to an organic change from one colour to another, colours are assigned positions in the spectrum. The greatest colours to choose to create a colour-blocking union are those that are near to each other on the colour wheel.
And if colour is something you are new to, don't rush into replacing your mainly black or white clothes. Choose a pair of complementary colours instead, such as blue and dark blue, pink, and red, or lilac and purple to begin with. A pink dress worn with red shoes, a purple blouse paired with a lilac bag, or, for a more classic look, a two-piece black swimsuit teamed with a lilac or pink bottom and rectangular matching-coloured sunglasses.