The prestigious International Tax Review (ITR) EMEA Awards ceremony took place in London on September 15, 2022. Now in their 18th year, the ITR EMEA Tax Awards offer an independent assessment of international tax professionals from 34 jurisdictions in Europe, Middle East and Asia (EMEA) over the previous 12 months.
This year, Alexis Christodoulou from Elias Neocleous & Co LLC's Advanced Tax Planning and Business Structuring team represented the firm at the event. His attendance proved extremely fortuitous as Elias Neocleous & Co received the '2022 Cyprus Tax Firm of the Year award'.
This is the first time the Cyprus award has ever been given to a law firm; the firm was also a runner-up in the 'Transfer Pricing' category. Whilst the team had been shortlisted for awards on several occasions, this was the first time they walked away with the main prize.
"I could not be prouder of our team and what they have achieved this year," said Managing Partner Elias Neocleous, commenting on the achievement.
"The firm has always had a strong tax presence, but our continuous investment in people, professional development and infrastructure has now taken the team to new heights," he continued.
"Winning this award is proof that we can stand shoulder to shoulder with the global leaders in tax. Knowing the individuals in the team as I do, I am sure that this recognition will spur them on to even greater efforts."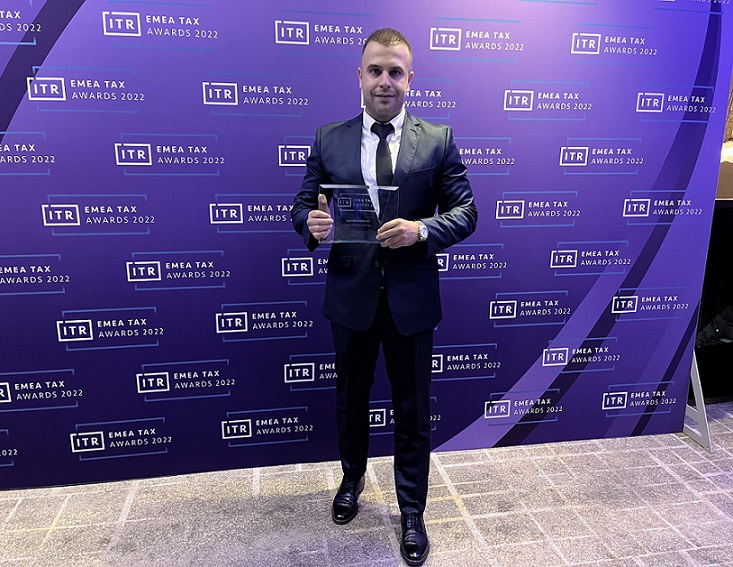 The full list of award winners may be viewed here.