The second weekend of November has a couple of different events on offer – take your pick between hot and spicy chili fest, a garden performance and a three-day Christmas shopping party.
Kicking off the weekend's activities is the Sia Chili Fest hosted at Sia village and organised by Johnny Pep Micro Farm. The one-day festival on Saturday returns with lots of fresh chilies, hot sauces, chili powders and many other hot items, combined with BBQ food, craft beer and cocktails. If you like a bit of heat, this is the event.
A chili contest will invite visitors to test their spice levels for a chance to win prizes while Brewfellas and Granazi x Creatures of Night will serve refreshing cocktails and drinks. On the food side of the event, Smokey Dees and Pot Pourri will be cooking up meals all day while Puku will serve organic specialty coffee. DJ Pueblo Franco's funky beats will add to the event, blasting tunes throughout the festival which will run from 11am to 5pm.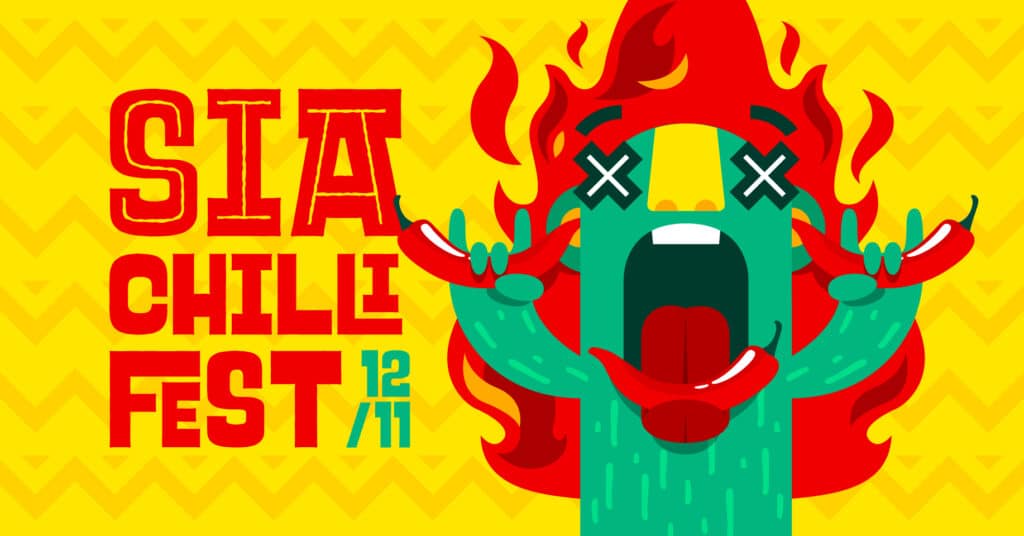 On Sunday, a site-specific performance will take audiences to Enter the Gardens to watch a contemporary dance performance in the form of a promenade. Wash Off is a performance by Fiber Performing Arts company and it offers a journey of introspection and self-confession as well as a challenge and an attempt to 'wash out and clean' the past, memories, emotions, secrets. Two performance slots will take place, first at 6pm and again at 8.30pm with six performers taking the floor. As it is a promenade performance, the audience will be standing, though a few seats for those in need will be available in some of the areas. Wash Off's performances will be repeated on November 19 and 20 at the same location.
While these events are happening, Philippides Paperworks enters a Christmas mood with a three-day festive fiesta. From Friday to Sunday, its shop on John Kennedy Avenue will transform into a Christmas village with events for all. Starting as early as 9am and until 8pm every day, old and young will be able to participate in Christmas activities and workshops. Storytelling sessions and crafty workshops will entertain children while bites and wines from local establishments will treat party-goers. MIX FM will play hits and festive tunes.
Sia Chili Fest
Organised by Johnny Pep Micro Farm. November 12. Sia village, Nicosia. 11am-5pm. Facebook: Sia Chili Fest 2022
Wash Off
Contemporary dance performance by Fiber Performing Arts company. November 13, 19 and 20. Enter the Gardens, Nicosia. 6pm and 8.30pm. €14. Tel: 96-436430. www.fibreperformances.com
Christmas House
Three-day festive fiesta with events for all. November 11-13. Philippides Paperworks, Nicosia. 9am-8pm. Tel: 22-879222. www.philippidescy.com