After a long hot summer and autumn period, winter may finally have arrived on the island, with the first snowfall recorded late on Friday afternoon in the mountains.
According to Kitas Weather, "extensive cloud cover in the Troodos area has caused temperatures to drop to ideal levels for snowfall to be observed".
However, snow coverage on a ground level has not quite materialised yet.
"Any phenomena observed in the next few hours from Troodos Square and above will be in the form of snow," Kitas Weather announced.
A low-pressure system affecting the region is gradually receding from Friday night, according the Kitas report.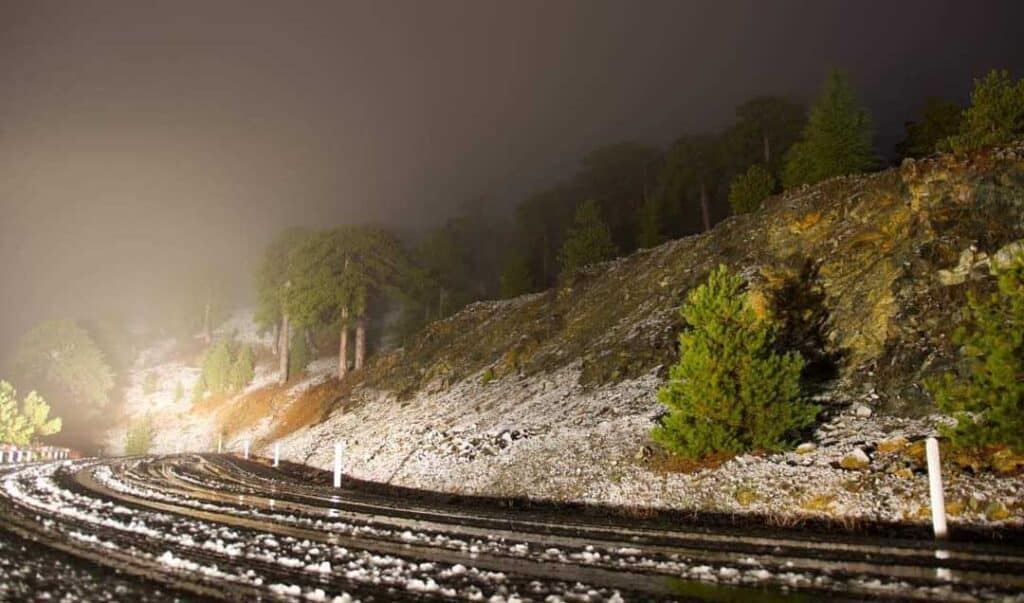 Friday night the weather is forecast to be initially partly to mostly cloudy with local showers and isolated thunderstorms expected mainly in the west, in the north-northwest half of the island and on the coast, becoming progressively more isolated after midnight.
On the highest peaks of Troodos occasional snowfall is forecast.
Temperatures will fluctuate around normal for the season and will fall around 9C inland, around 12C to 14C on the coast and around 1C in the mountains.
Earlier on Friday there was limited visibility on the Paphos – Limassol highway due to strong rainfall, police announced.
It warned roads may be slippery due to water pooling and heavy rains. Police cautioned drivers to keep a distance from other vehicles, drive slowly and keep their lights on.
The issue was said to be more pronounced in the areas of Petra tou Romiou, Pissouri and Avdimou.
Moving into Saturday, the weather will start off mostly clear with a few local clouds, however a temporary build-up of cloud cover early in the morning could bring isolated showers mainly in the west and north, moving into the mountains in the afternoon.
Temperatures will rise around 20C to 22C inland, around 22C to 24C on the coast and around 8C in the mountains.