Cyprus-based RSL Revolutionary Labs, a healthcare-focused biotech company offering unique skincare formulations designed to treat the unmet needs of oncology patients, has announced that it has received a €700,000 investment from ASBIS Enterprises.
According to the company, the investment enhances the continuous efforts to develop innovative products and formulations for the needs of oncology patients.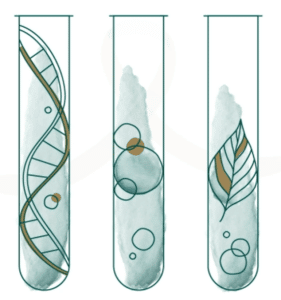 RSL Revolutionary Labs is entering multi-centred clinical trials with new products that are based on novel collagen formulations able to heal severe medical wounds effectively.
Part of the funding will help to scale up production capacity in the state-of-the-art facilities of ASBIS. ASBIS through its Ηi-Τech Cluster and wider distribution network will facilitate international expansion for RSL products to Europe, the Middle East and Africa.
ASBIS has a long-standing interest in the biotechnology and healthcare sectors and their own Perenio brand even includes a Smart Health division that is focused on innovative solutions for personal health.
"We are very excited to receive this investment as it will enable a significant upgrade of our existing capabilities, both in terms of production capacity and marketing resources to support a global expansion," said Marianna Prokopi-Demetriades, RSL Revolutionary Lab's co-founder and CEO.
"More importantly, this partnership will bring us even closer to the realization of our mission; to improve the quality of life of patients living with cancer by providing effective solutions that prevent further damage and promote skin healing. ASBIS as a strategic partner will fuel our vision to be at the forefront of science-based skin care management and dermal regeneration," she added.
The company has explained that patients undergoing oncological treatment face serious dermatological issues, with available options for skin care management in cancer patients still being quite limited.
Products created specifically for those patients who suffer from dermatological side effects are still not widely available, are usually not effective and may contain potentially harmful chemicals.
"ASBIS has innovation in its DNA. We also have resources to help develop companies that can bring real value to our lives and improve their quality. That is why we are investing in another company from the biotechnology sector that develops proprietary, advanced products using the latest research on the use of collagen among others," Serhei Kostevitch, CEO of ASBIS Group, said in a statement.
"The solutions that RSL Revolutionary Labs is working on can bring relief to millions of people around the world struggling with skin effects caused by cancer," he added.
The above example is showcasing that the biotech industry is growing in Cyprus.
Furthermore, the government of Cyprus provides incentives for biotech companies to relocate to the island.
Relocating a biotech company to Cyprus is becoming very attractive through the introduction of the framework known as the Fast-Track Business Activation mechanism.
Additionally, the Cyprus government recently announced new incentives to attract companies to the country, placing an emphasis on deep-tech, research and innovation enterprises, while also incorporating a favourable IP tax regime.
What is more, Cyprus is traditionally known for its highly skilled scientific workforce and innovative mindset, having scored highly in the Global Innovation Index (GII) 2019-2020, ranking among the top three Innovation economies by region and sixth in the GII top-ranked economies.