Despite the crisis in the banking sector which was expected to have an effect on the digital currency industry, bitcoin and other major cryptocurrencies market prices continue to surge in 2023.
With positive ambience in the crypto community as the market experiences upward momentum, industry experts and analysts have predicted rallies for cryptocurrencies like Avalanche (AVAX), Aptos (APT), and TMS Network (TMSN). In view of this, it is important to invest in these tokens in order not to miss out on the next 10x run. 
Avalanche (AVAX)
Avalanche (AVAX) is a DeFi blockchain that enables developers to create, run and manage decentralized finance applications. The platform utilizes a native digital currency known as AVAX. Avalanche is often compared to Ethereum due to its proof-of-stake consensus mechanism and innovative contract capabilities. 
Avalanche (AVAX) token is one of the best crypto to invest in at the moment especially for long-term investors. Avalanche (AVAX) has shown that its value can rise during difficult times and recover from its downturns. 
Going by projections, Avalanche (AVAX) can climb significantly going forward. The website Changelly blog predicts, based on technical analysis, that the price range of Avalanche (AVAX) will surge between $21.73 and $25.65 from its current market price of $17.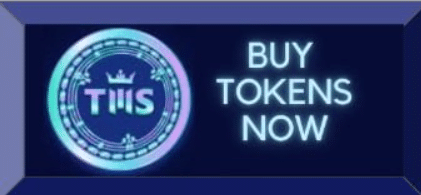 Aptos (APT)
Aptos (APT) is a blockchain platform that utilizes the Proof-of-Stake (PoS) mechanism and a modern programming language called Move. The Aptos (APT) platform and token has caught the attention of many investors this year due to its exceptionally-strong performance among digital assets.
As the world continues to embrace decentralization, Aptos (APT) has provided an openmarket. The platform has a decentralized marketplace that allows users to engage in direct trading. This unique focus on decentralization has made Aptos (APT) a preferred choice for many investors. 
With this, Aptos (APT) is among the top-notch cryptos to expect a crazy return from at the moment. Indeed, no surprises that investors, traders and speculators are putting money on it.
TMS Network (TMSN)
TMS Network (TMSN), a cutting-edge DEx which runs on the Ethereum network offers a user-friendly trading platform for traders on the lookout for a secure and trustworthy environment to trade various asset classes, including, equities, cryptocurrencies, CFDs, and FX.
One of the unique features of TMS Network (TMS Network) is that it is built on the Ethereum blockchain. TMS Network (TMSN) eliminates the need for centralized middlemen, the platform enables traders to take control of their assets and trade with complete autonomy. 
This novel initiative by TMS Network (TMSN) has led to an overwhelming interest from investors during its presale. Selling out its presale phase 1 indicates that TMS Network (TMSN) is a force to be reckoned with, and analysts predict that the token's value will only continue to rise.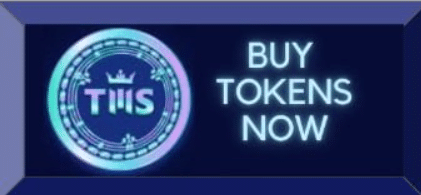 In Conclusion 
While other emerging platforms like Avalanche (AVAX) and Aptos (APT) are gaining traction, the unique and novel solutions the TMS Network (TMSN) offers has made it stand out from the rest.
TMS Network (TMSN) token can only head up from here as we expect more traders and investors to choose TMS Network (TMSN) as their preferred decentralized exchange. Making it a sure investment opportunity for those looking to 10x their portfolios.
With this, there's no need to wait around. The TMS Network (TMSN), now at the second phase of its presale, is now exchanging hands at $0.038. Having acquired over $2.5 million in public and private sales already, it's only a matter of time until the second phase ends. It's important to get in before it's too late. 
Presale: https://presale.tmsnetwork.io
Website: https://tmsnetwork.io
Telegram: https://t.me/tmsnetwork
---
DISCLAIMER – "Views Expressed Disclaimer: Views and opinions expressed are those of the authors and do not reflect the official position of any other author, agency, organization, employer or company, including NEO CYMED PUBLISHING LIMITED, which is the publishing company performing under the name Cyprus-Mail…more
---