After more than a decade of experience in sales, business consulting, business development, and branding, Raluca-Ioana Man realised what drives success and expansion. "It is not just about having a brand; it is about who you invest in and how well you connect with those you are attempting to help."
"One of my missions is to create a better working environment for all, one to which everyone has access. A world in which people can learn, be trained, motivated, and have their initiatives supported. A world devoid of bias and judgment."
Please provide a brief business description, summarising what your business does, its purpose, and what makes it unique.
"RSEVEN is an international consulting firm that uses a mix of time-tested methods and forward-thinking strategies in branding, personal branding, reputation management, marketing, business development, team building, and training to its international clients.
"We assist companies, top executives, and entrepreneurs in building and enhancing their notoriety in the marketplace, creating successful business strategies, and expanding their enterprises.
"Our messaging highlights what makes us unique: We hold a firm belief in RESPECT and STRIVE for greatness; we EMPATHISE with and VALUE our customers; and with EFFICIENCY and the NECESSARY tools, we create for you. Your success is our success."
What, in your opinion, is the key to business success?
"The Three C's: commitment, consistency, and customer service.
Commitment. When I began my business journey, I anticipated challenges, sacrifices, willingness to go the extra mile, and loyalty to myself, my values, and my customers in particular.
Consistency. Everything must adhere to the cohesion principle. I strive to be consistent with both my brand and my customers. The message I send and the value I place on my contribution to them.
Customer Service. We live in a digitalised world where artificial intelligence and automation are "winning the race." What has worked for me, is to prioritise human connections. Ensure that your personal touch is present at every stage of your business journey.
"Lastly, you must have a business plan and an exit strategy. It is always beneficial to be prepared."
As a woman with a pioneering role, how have you played a key part in bringing about change, and how are these changes enhancing your organisation's potential for future growth?
"I celebrate change. I believe that through change we are able to grow and improve. Change is what will determine the future. Without change, it is impossible to maintain a competitive edge or meet the ever-changing needs of customers.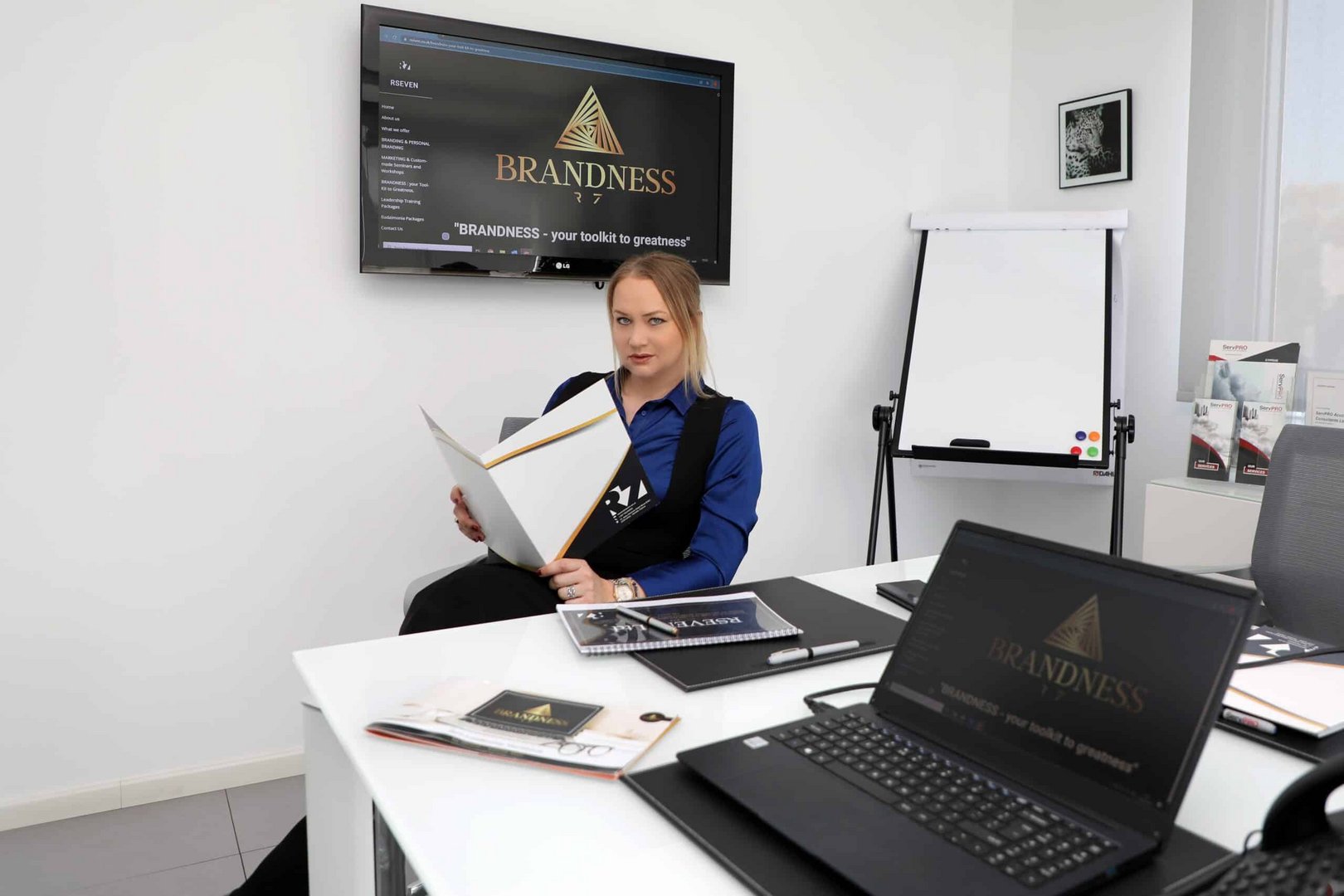 "My primary responsibility was not only to embrace change, but also to demonstrate to my employees, co-workers, colleagues, and customers how change can propel our businesses to the next level. People must comprehend that changes present business growth opportunities, evolve customer needs, facilitate our work, and promote effective time management, as well as challenging the status quo.
How does an increase in the number of women in the workforce benefit businesses and organisations?
"I am a strong proponent of gender equality and believe that men and women complement one another. Previous research has demonstrated that women in the workplace and gender diversity are crucial to the success of an organisation.
"Companies with highest proportion of women on their boards outperformed those with the lowest proportion of women on their boards and also the sales and profits of gender-diverse teams are greater than those of male-dominated teams.
"We should make a change, and I believe that change must begin with us."
What does it mean to be a female pioneer in your industry, in this day and age?
"A blessing. As women, we have faced numerous difficult situations, battles, and decisions over the years, but we must also recognise and appreciate that we have come a long way compared to our ancestors. We should take a moment to be grateful for all that we have accomplished, thanks to some of the greatest women pioneers of all time. Young generations, regardless of gender, are the future. It is our responsibility to ensure that they grow and develop a positive ethos.
"I am grateful to be a part of strong organisations such as BPW Cyprus or ICC Women Network Cyprus, which, in my opinion, is a vital step in fostering the development of new pioneers, leaders, and influential figures."
Do you believe men still dominate most influential companies in the world today? If so, how does one break down the barriers of this gender imbalance?
"I believe that this is already undergoing a change. Although small steps have been taken, what truly matters is that change is implemented. For example, Bloomberg announced at the end of January 2023 that "484 companies are included in the 2023 Bloomberg Gender-Equality Index (GEI). The GEI serves as a touchstone for companies seeking to track their progress in gender inclusion and how the implementation of diversity policies shapes company performance."
How would you describe the gender dimension in Cypriot society based on your own experience?
"There has been a considerable transformation compared to five or ten years ago. More women are being hired and even preferred for key positions, and there are more women entrepreneurs and in government, which I believe says a great deal. We still have a lot of work to do, but I am confident we will achieve great results in the coming years."