Twice as likely than the EU average to take an active role in caring for their grandchildren, Cyprus' grannies have long been an integral part of the family. But is this changing, asks Alix Norman
In Cyprus, grandmothers have always been crucial to family life. When the next generation had kids and then returned to work, the grannies stepped in. Day in and day out, they'd gather at the school gates, shepherd the children home, and look after them till the end of the working day.
In other European countries, this isn't the case: over half of all children in the EU are cared for exclusively by their parents, or by the rising number of childcare workers. But, according to a 2021 Eurostat survey, in Cyprus fewer than 2 in 5 kids are looked after solely by their parents and less than 1 per cent of the island's employed work in childcare. Instead, the number of grandparents who care for their grandchildren several hours per week is twice the EU average…
Grannies (not grandads; 93 per cent of those involved in childcare of any type are female), it seems, are still vital to local childcare. Keeping it in the family, they're saving their own offspring huge amounts of time and money by caring for the next generation. It's one area in which Cyprus' ageing population might actually be a boon: one in four residents are over the age of 65, a ratio that will rise to one in two in the next 20 years.
But as our residents age and the cost of living soars, many of our elderly often need to remain gainfully employed into their sunset years. Does this mean, perhaps, that the handy granny is becoming rarer in Cyprus?
"Gosh no!" says 36-year-old Larnaca resident Tina. "Everyone I know has a mum or mother-in-law who steps in on the regular. Both of mine frequently help out with my two-year-old daughter; they're a godsend. Nowadays, it seems that parents in Cyprus need several streams of income simply to survive – we're busy all the time! Without help from the ubiquitous grannies, we'd never be able to have a family of our own."
Tina runs wellbeing business Celene's Dream, and also works as a part-time graphic designer. Her husband is in the process of changing jobs, and family life can be "very hectic!" she admits. "Although my mother-in-law works, she still manages to take care of my daughter at least one day a week, and my mum is on call whenever I have a tight deadline. I honestly don't know how we'd manage without them!"
41-year-old consultant Petros isn't in quite the same position. "But I'm the odd one out among my friends," says the Limassolian. "My own parents are in Australia, and my mother-in-law is, well – she's different from most Cypriot grannies! She's always led a privileged life; she does what she wants and is used to being helped rather than helping."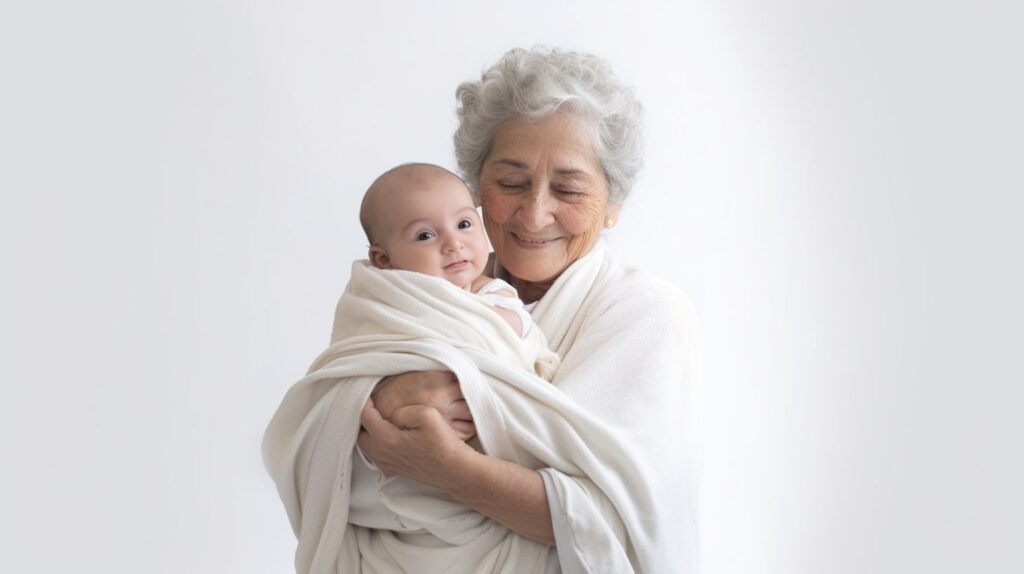 While Petros' mother-in-law does cook the occasional Sunday lunch – "or orders it in," Petros admits wryly – the family rely mostly on their Sara, a young Filipina hired through necessity. "We're not the type who expect anything from the previous generation," says Petros. "But it would be nice if my mother-in-law was more involved with her grandchildren. I'm pretty sure the kids love Sara far more than their mostly absent grandmother."
Temperament may be the determining factor in Petros' unusual childcare problems. But it's finance that has caused issues for 54-year-old divorcée Despina. "In 2013, my kids were high school age," she says, "and I was relying on my mum to help get them to extra-curriculas. Then the haircut happened."
Despina's mum was forced to get a full-time job. "Daily help was off the table; even now when my mum is in her 70s, she's still working part-time. And though my ex-husband's parents are both retired, they have decided to keep their distance, even from their grandchildren. That's unusual in Cyprus, I think, and it makes me very sad."
By not helping with their grandchildren, Despina's parents-in-law are not helping themselves, it transpires. According to a study in the journal Evolution and Human Behaviour, this lack of contact can be detrimental. "Grandparents who help out with childcare tend to live longer than seniors who do not care for other people," say the study's authors, who suggest this may be an evolutionary hangover from when help with childcare was crucial for the humanity's survival.
"I can't imagine not seeing my grandchildren," says 68-year-old Fotini. "But the world is changing. Now, many grandparents have to work into their 60s, or perhaps their children live in another country. I'm very lucky to live in the same town as my two sons and their three children."
For 50-year-old Niki, this bond was so important, she actually relocated. "My son was two when my husband left me for another woman; I would have fallen to pieces without my mother. I rented my house in Latsia and moved to Engomi to be closer to her.
"I already spent long hours at work, and often had to travel abroad – I couldn't face my child growing up in daycare. But my mum stepped right in: collecting him from school each day, helping him with his homework. She cooks for both of us – the healthy, traditional food that's the hallmark of the true Cypriot granny! She's an absolute blessing."
But what about the grandmothers themselves? What do they have to say about carrying so much of the child-rearing process long after other nations have abandoned the handy granny option?
Well, one granny does not a statistic make, but perhaps 70-something Skevi sums up the prevailing feeling when she says "My grandmother cooked for all her grandchildren every day, in a little kitchen in the courtyard area. And she often looked after us.
"It's a tradition I feel privileged to continue: I bathe my grandkids, take them to activities, and cook for the whole family. It makes me happy to help out. Being part of their lives, being there for them, being needed and appreciated – isn't that what Cypriot family is all about?"