MBS Wellbeing Day is coming to Limassol this week. ELENI PHILIPPOU looks forward to it
A packed day awaits at the St Raphael Resort in Limassol as organisers of the Mind, Body and Spirit Festival present another edition of the MBS Wellbeing Day. Similar to their annual festival, the event on June 11 has holistic classes, products and experiences to soothe, energise and connect with. More than 30 classes and workshops are scheduled for the day and the programme promises something for all.
"We have created a one-day Wellbeing Festival for you to recharge and reconnect with yourself and your tribe," say organisers. "The MBS Platform, throughout its festivals, has always created a dedicated space to focus on your wellbeing, explore new practices, fitness and personal growth, and create connections with the local community.
"Immerse yourself in the wisdom and creativity of our speakers, facilitators, teachers, musicians, artists, performers and exhibitors," they add. "Learn techniques you can use to get more of what you truly desire and practical tools for your daily life, enhance the quality of your life in all aspects, shop some incredible brands, and create the wellbeing living of your dreams."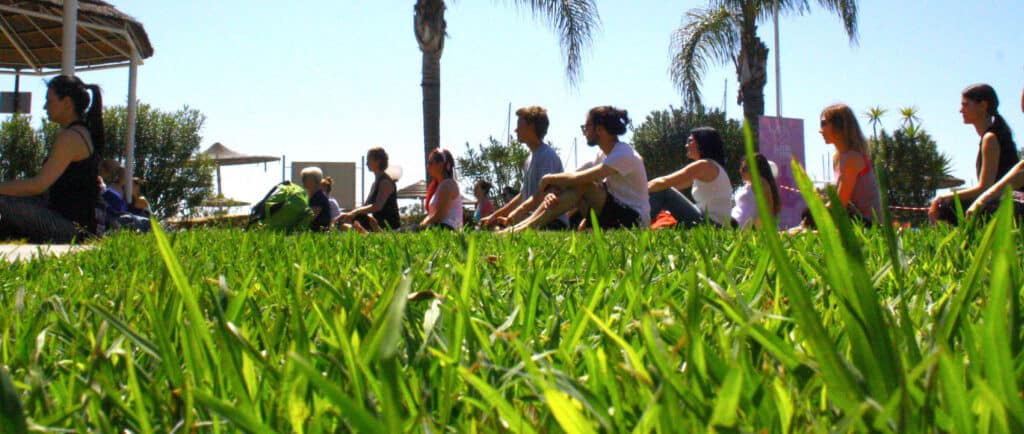 Two indoor spacious rooms and an outdoor area by the beach, separated into three sections, will be the playground for the day, surrounded by the serene atmosphere of the resort's gardens. Over 25 exhibitors will take part in the pop-up Marketplace displaying homemade and healthy products, natural cosmetics, crystals and more. There, visitors will also find professionals from the Spiritual Development field and be able to book mini-sessions with energy healers, mediums, coaches and therapists for a discounted fee.
Over at the workshop area, yoga, pilates, tai chi and other movement classes will take place as well as others that focus on feng shui and RTT group hypnosis. Specialised themed workshops will dive into hormone balancing to prevent early ageing while a facilitator couple lead a session on sexuality, love and respect.
Family-friendly activities will also take place throughout the day offering laughing yoga, kids yoga, mindfulness meditation for children and parents and a sing-along choir performing 70s, 80s and 90s songs. More music will fill St Raphael's Resort as live performances with the HandPan, drum circles, gongs and more will take place. Later on, these will develop into ecstatic dance and a DJ set to get the body moving. With June 11's event lasting all day, from 10am to 8pm, the festival will be a packed occasion suitable for all.
"Everyone is welcome," say organisers, "regardless of age, level of practice and physical condition. This Festival is created for everyone!"
MBS Wellbeing Day
Classes, workshops, live music, marketplace and more. By the MBS Festival. June 11. St Raphael's Resort, Limassol. 10am-8pm. €20. www.mbscyprus.com