The Paediatric Pulmonology Clinic of the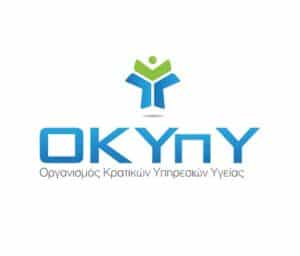 Archbishop Makarios III Hospital, of the State Health Services Organisation (Okypy), has been certified with the quality management standards ISO 9000:2015 and ISO 15224:2016.
Certifications
The two Quality Management Systems certifications relate to the provision of tertiary diagnostic and therapeutic services for complex paediatric pulmonology cases handled by the Clinic, and include: the general paediatric wards, neonatal and paediatric intensive care units, as well as outpatient referrals from primary and secondary health care providers. The certifications also include the provision of research and training programmes via the Clinic's collaboration with the Medical School of the University of Cyprus.
The role of patients and their families
Patients and their families play a key role in the Makarios Hospital's certification, as they are invited to assess the Clinic's services and submit suggestions for improvement. On the basis of these assessments, the Clinic regularly redefines its priorities in order to improve its efficiency, with the aim of ensuring that patients receive a high level of care through:
Scientifically documented management on the basis of international standards and guidelines, by specialised staff who receive ongoing training
Timely accessibility, equitable treatment, and continuity of care
Care that adheres strictly to safety rules to minimise risks and avoid discomfort
Effective communication with the clinic
Arch. Makarios III Hospital's Paediatric Pulmonology Clinic
The Clinic offers a full spectrum of respiratory care to the paediatric population of Cyprus, and acts as the national reference and monitoring centre for chronic hereditary lung conditions, such as cystic fibrosis and primary ciliary dyskinesia.
The Clinic also operates a regular paediatric pulmonology unit on a daily basis, which accepts referrals from both state hospitals and private physicians.
The Paediatric Pulmonology Clinic offers diagnostic tests for the early diagnosis and monitoring of the above-mentioned diseases, such as:
Spirometry
24-hour pH-impedance
Sleep studies
Measurement of fractional exhaled nitric oxide (FeNO)
Measurement of Nasal Nitric Oxide (nNO)
Measurement of Lung Clearance Index (LCI)
Bronchoscopies – Laryngoscopies with flexible scopes
Conducting and assessing Mantoux Tuberculin Skin Tests (TST)
Blood haematological/biochemical/serological tests at the Makarios III Hospital clinical laboratory and in collaboration with other medical centres (Cyprus Institute of Neurology and Genetics, Karaiskakio Foundation)
Biopsies of ciliated epithelium and control of cilia microstructure and motility.
The Clinic also serves requests for home oxygen therapy, as well as nominal requests for administrating medication.
For more information, please visit Okypy's website or call 22 405116