Eleni Philippou looks at the events coming from Friday onwards
An event for every mood is taking place this weekend, as the cultural agenda fills up. Local beer tasting, ecstatic dance, an environmental tour and a street party are among the happenings this Friday, Saturday and Sunday as we bid farewell to September.
To start off the weekend is a two-day event for food and nature lovers. The 5th Mushroom Festival will take place in Spilia on Saturday and Sunday featuring dozens of mushroom recipes, live radio links, activities for children and even a charitable action. The massive 4-metre-long frying pan which won the festival a Guinness World Record last year for the biggest mushroom fry-up will make an appearance again on Saturday while all weekend long live music performances will entertain the crowd.
Nicosia will welcome the first edition of the FOAM Festival this weekend, the first of its kind in Cyprus, featuring local microbreweries. Held at the Nicosia Municipal Gardens on Friday and Saturday from 4pm, visitors will be able to taste handcrafted beer by independent Cypriot breweries. Street food will be sold on-site while live music from Nostalgia, Windcraft, Idaion Project and Bloom Fields plays.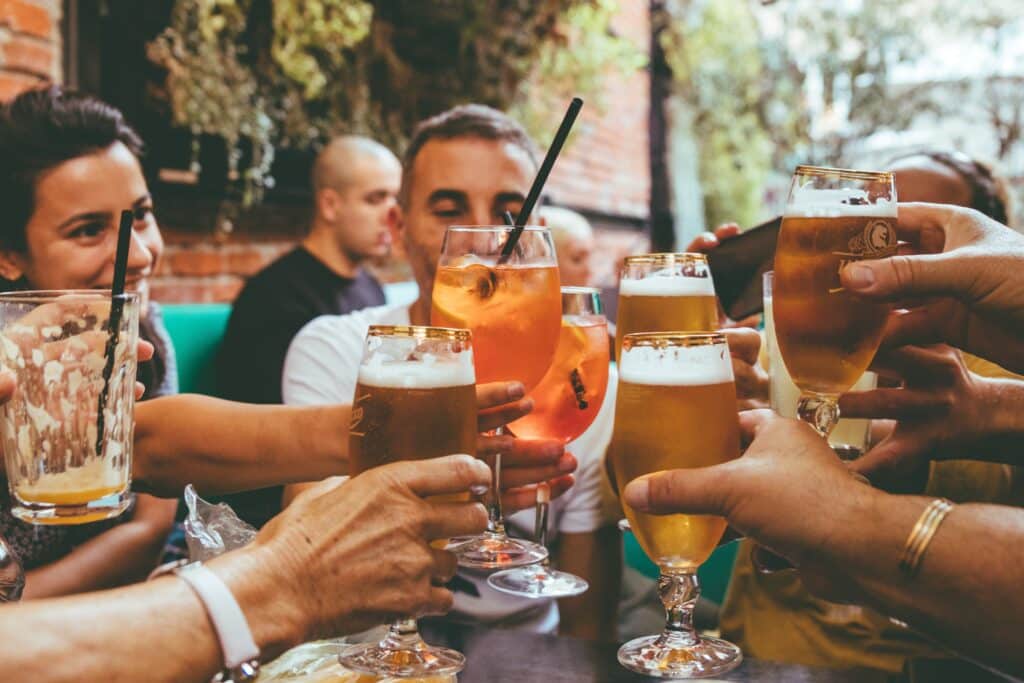 For a more experience-based activity, a hiking and guided tour is on in Paphos this Saturday as part of the Akamantis Head & Hand exhibition. A 4pm hike with Biologist/Conservation and Wildlife Scientist Konstantinos Perikleous will set off from Smiyies picnic area exploring Cyprus' nature and biodiversity. The walk will identify herbs and magnesium mines, discover lava rocks and address the geological history of Cyprus.
The hike will end with sunset-watching on a mountaintop reflecting on the Akamas Peninsula, Lara Beach and the threats habitats face. Registration and details can be found on the Facebook event by the Polis Chrysochous Municipality. In the morning, a guided tour of the exhibition will be held at the Local Archaeological Museum of Mario-Arsinois and Anassa Hotel by Evagoras Vanezis, Kyriaki Costa, and Christina Lambrou.
Also happening in Paphos is the Ecstatic Dance Festival which will run from October 1 to 6 at Val's Place in Gialia. DJs and musicians from around the world will play live creating the ultimate dance environment for festival-goers. Adding to the festival will be around 15 workshops and classes including qi gong, ice baths, herbal walks and cacao ceremonies.
Other weekend happenings include the Mozart Orchestra of Vienna concerts at the Paphos Medieval Castle square on Friday and Saturday, a street party with afro beats by DJ Vanesha on Ermou Street in Nicosia as To Dixoro celebrates its 6th anniversary on Saturday and a Second-Hand Bazaar at Prozak running all weekend long.

FOAM Festival
First festival of Cypriot microbreweries. September 29-30. Nicosia Municipal Gardens, Nicosia. 4pm-11pm. Tickets available for anyone of legal drinking age (17+). [email protected]
Mushroom Festival
Two-day event with music, food, DJs and more. September 30-October 1. Spilia, Nicosia district. Saturday: 12pm-8pm. Sunday: 11am-7pm. www.mushroomfestival.cy. Tel:  7777-7707
Hiking and Guided Tour
Hike with Terra Cypria, a parallel event of the Akamantis Head & Hand exhibition. September 30. Meeting point: Smiyies picnic area, Paphos. 4pm-6.30pm. Free. Tel: 26-322955, 26-321321. [email protected]
Ecstatic Dance Festival Cyprus
Six-day festival with DJs, live music and workshops. October 1-6. Val's Place, Gialia, Paphos. www.ecstaticdancefestival.org