I'm one of those people whose Instagram feed teems with food (and dogs!) – not something I'm particularly proud of, especially considering Big Tech's ominous awareness of my passions. Nevertheless, there are times when this social media consumption proves useful, like when it comes to discovering new eateries. The picturesque posts and engaging videos do the trick.
Upon being informed that Sumo Sushi & Bento had opened its doors in Nicosia, I promptly called to reserve a table. The response, however, caught me off guard: 'Sorry, sir, Nicosia only offers delivery and takeaway. Sit-down service is exclusively available in Limassol.'
Undeterred, I called my loyal dining companion and asked her to select her preferences for the order. As usual, I ended up ordering a bit too much, and I blame social media once again for making everything food-related appear irresistible.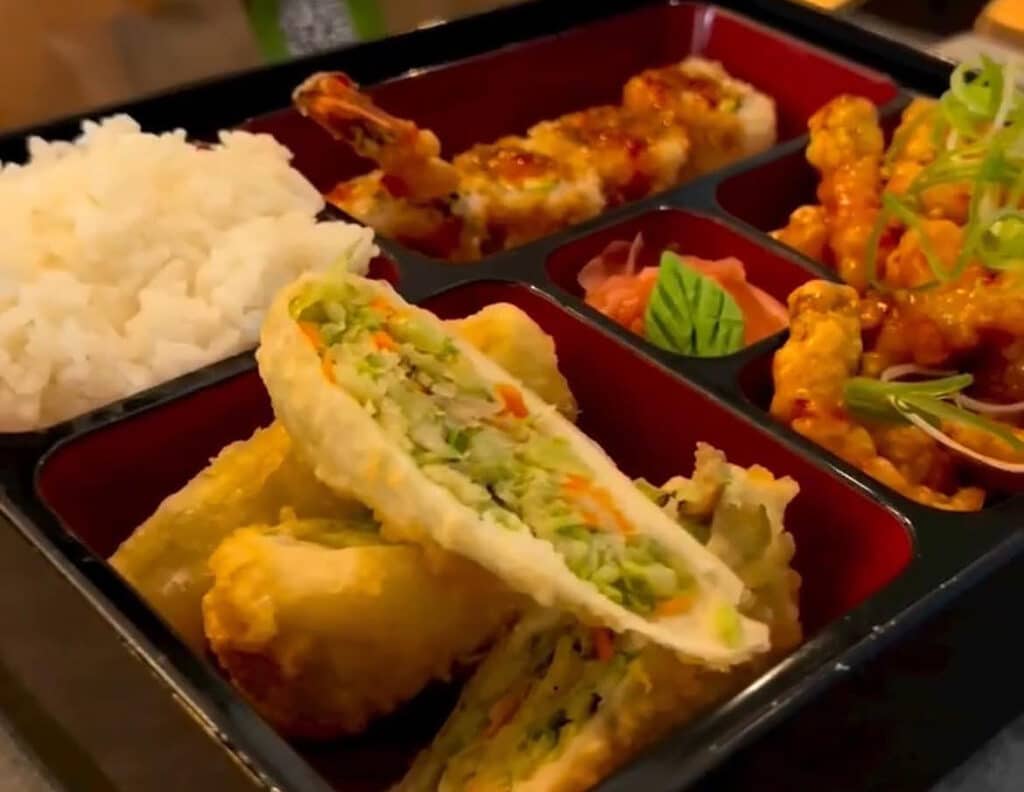 True to its name, the star of the menu is the bento box – a Japanese creation designed for a single-portion takeout or home-packed meal, often enjoyed for lunch. Highly popular in London but less so in Cyprus. My selection featured teriyaki chicken – excellent and intriguingly sour, just as I like it – prawn and veggie tempura, good but slightly compromised by its delivery journey on a motorbike, resulting in sogginess. Note to self: tempura is best enjoyed immediately.
My dining companion opted for stir-fried rice with shrimp, chicken and veggies, showcasing finely chopped bell peppers. This dish was a winner – balanced, rich in umami, and truly memorable.
To complement our order, we chose chicken gyoza – Japanese dumplings for those living under a rock. They were passable, but a bit more bite would have elevated them. I yearned for an extra kick with added scallions and cabbage in the filling.
Lastly, we indulged in two types of sushi rolls. The Dynamite, boasting crab stick, mozzarella, asparagus and a shrimp covered in hot sauce left me wanting more of the mozzarella. Yet, the deep-fried nori delivered a satisfying punch. The Sweet Potato Crunch, on the other hand, stole the show. The prawns and tobiko inside were on point, but the smoky sweet potato sticks topping the roll added a delightful quirkiness. Simply delicious.
I eagerly await the day when Sumo Sushi and Bento opens its doors for dining in. The Limassol branch, from what I've gathered, exudes a minimal, practical vibe devoid of unnecessary fuss, just the way I like it. While there's room for improvement in the culinary department, a few tweaks and attention to detail could do the trick. Arigato and see you next time!
VITAL STATISTICS
SPECIALTY: Japanese/Asian fusion
WHERE: Sumo Sushi & Bento, Themistokli Dervi 24B, Nicosia
WHEN: Monday to Saturday from 12pm to 9pm
CONTACT: 22 312090
HOW MUCH: €8-16 for appetisers, €11-20 for noodles and rice, €10-16 for sushi rolls