Single issue? Progressive? Just some of the difficult choices in the Greens leadership elections next week
The Cyprus Green party are holding their general conference next Sunday, electing a new leader following the resignation of Charalambos Theopemptou.
It may seem overly dramatic to talk of a battle going on for the soul of the party. What's indisputable, however, is that the Greens (or 'Movement of Ecologists – Citizens' Cooperation', to give them their full name) have various options before them, and must decide in which direction to go.
The transformation of the party is especially urgent following the high-profile defection of MP Alexandra Attalides, a day before Theopemptou resigned. Also relevant is the Greens' disappointing showing in the parliamentary elections of 2021, where they'd been projected to win as much as 7-9 per cent – if only as a protest vote after 'golden passport' scandals and draconian Covid restrictions. Instead they slumped to 4.4 per cent, even lower than the 4.8 per cent they'd achieved in the 2016 elections.
Some might ask why we should even care about the future of such a small party. But the Greens' low numbers belie their importance.
The issues they represent have never been more pressing. On a macro level, the EU's green agenda is about to impact every sector of our lives, while climate change has become impossible to ignore.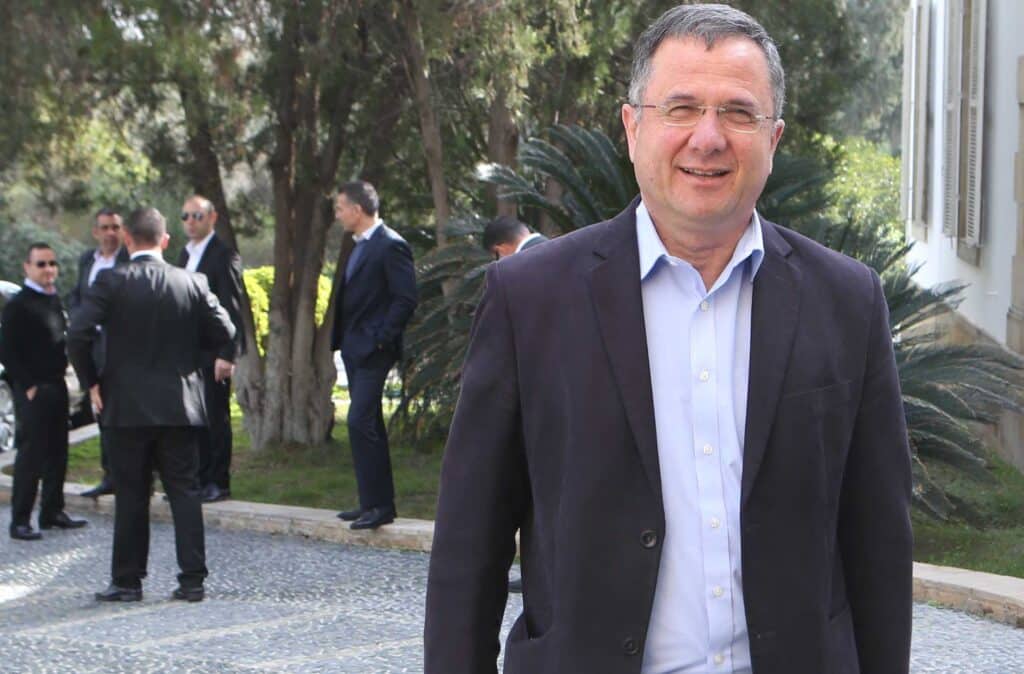 On a local level, meanwhile, even though assaults on the environment are nothing new, what's happening now seems especially momentous and irreversible.
The Akamas peninsula, the last (relatively) unspoiled coastal area in the Republic of Cyprus, is awash in illegal constructions and roadworks, ostensibly as part of the new Akamas National Park Plan but actually in clear contravention of it. Even the audit office has chimed in to complain about illegal widening of roads, while environmental groups are raising the alarm about loopholes being exploited to prepare the ground for restaurants and tourist beaches.
What's happening in the occupied north is even more striking. The rampant development around Trikomo (Iskele) is unprecedented, and even the hitherto sleepy and forgotten Karpas peninsula seems to be up for sale.
All this makes a powerful case for creating a single-issue party, a specialist eco-party that may have some generic positions on other issues but will focus predominantly on things like protecting nature and biodiversity, battling pollution, reducing emissions and so on.
"I think there's definitely room in politics in Cyprus for a real green voice," Martin Hellicar, director of nature-conservation NGO BirdLife Cyprus, told the Cyprus Mail.
"There's a growing interest in environmental issues, and I think there's a lot of people who would now – whereas it might not have been the case 10-20 years ago – would now welcome the option of voting for a real green party".
Hellicar would like to see the Greens becoming more narrowly and specifically environmental, "rather than trying to be all things to all people… Obviously, that's a decision for the party itself," he adds.
One could look, for instance, to the Netherlands, where the Farmer-Citizen Movement is now the biggest single party in the Senate – yet was founded specifically to support farmers' protests, and campaigns largely on issues which are important to farmers and rural voters.
Would there be enough voters in Cyprus to make a single-issue party viable, though?
"That's a very difficult question," admits Hellicar. "But I think there's so much fatigue now with things like the Cyprus problem, and so much lack of belief that things can actually change – whereas on the environmental front there's so much that can be done, and so much that can be changed and needs to be changed.
"And I think that contrast might well lead people to say, 'OK, I'm going to give the Greens a chance this time, because I see that climate change is really affecting me. And they may not have a position – may not have a voice, rather – on the Cyprus problem, but if I'm honest I don't think that's going to change anyway'."
Other insiders are unconvinced that a strictly environmental party could ever get off the ground.
"You can act as an NGO – but that's different, quite different, to being a party, and especially a party with parliamentary representation," Klitos Papastylianou, co-ordinator of the Initiative for the Protection of the Natural Coastline, told the Cyprus Mail.
"Fortunately or unfortunately, you [also] need to touch all the other issues."
Then again, it also depends on how you do it. Hellicar's mention of the Cyprus problem is a reminder that, for many years, the Greens under Giorgos Perdikis espoused a hard line on the national issue, alienating many would-be supporters.
Changing the party's political brand is the most obvious key to a brighter future. Indeed, though it's possible that the Greens will transform into a single-issue party, it's more likely they'll simply change their politics, turning explicitly into a progressive party.
That, after all, was the main reason why Attalides left, complaining that the party was out of step with the values and policies of the European Green Party. Papastylianou agrees: "I'm going to say it as simply as I can," he declares. "You cannot have environmental justice without social and economic justice, without environmental peacebuilding, without international and intergenerational solidarity. These are the main pillars of green politics."
The new Greens may become a party with progressive views on everything – not just the environment but also, for instance, migration, LGBT rights, and indeed the Cyprus problem. After all, a bicommunal outlook comes with the territory; "If you have to protect Akamas peninsula," as Papastylianou puts it, "you have to protect Karpas peninsula as well." As already mentioned, the north is currently being ravaged even worse than the Republic.
Would it work? One possible pitfall is that some party voters are traditionalists – older people who vote Green because they love nature and pine for Cyprus as it once was. Such people are unlikely to have progressive values, and may well be turned off by a 180-degree change.
It's unclear how large that cohort is, if it even exists. We asked the Greens if they could share any research on the age and background of their voters, but apparently no such research has been done. That said, it does anecdotally seem that most environmentalists are very left-leaning.
There's certainly a niche for a progressive party in Cyprus politics – but what if the Greens would do better to look beyond Cyprus?
It's easy to imagine a revamped Green party becoming a counterweight on the progressive left to Elam on the far-right – but how much power would it really have? More than its 4.4 per cent and three MPs, certainly – but probably it would still be a fringe party, not to mention being constantly distracted by other issues. Both Hellicar and Papastylianou mentioned a certain lack of substance in the current Greens ("Raising awareness is one thing. Offering viable solutions is another thing. You have to do both," said the latter). That's unlikely to change if it remains a non-specialist party with positions on everything.
There's a wild card to think about, and that's Europe. Six or seven MPs in Cyprus can make noise, but they're always going to be outvoted by vested interests. On the other hand, says Hellicar, "an active MEP who knows his subject well can get very involved at committee level". Yes, we're a small country with just a few MEPs – but if we had one who became influential in shaping EU environment policy, that would do more to help the situation in Cyprus than any number of local laws.
Will the Greens go progressive, the better to attract young voters? Will they stay as they were? (Perdikis is among those standing in the election on Sunday, along with Efi Xanthou and Sotiris Christou.) Will they go single-issue, at least in the EU elections – where Cypriots tend to vote more freely – in a bid to send some dynamic activist to Strasbourg?
In the end, it's for the party to decide.