Doubts over the EU's insistence that the Digital Covid Certificate will protect everyone's rights over their data
Activists in Cyprus are joining an EU-wide effort lobbying MEPs to vote against a regulation introducing the bloc's proposal for a Digital Covid Certificate (DGC), coming up for a second reading in the European Parliament starting tomorrow.
Despite denials by the European Commission that the DGC, better known as a green pass, amounts to a 'vaccine passport', many feel that it does, and as such constitutes a form of coercion.
By an overwhelming majority, MEPs voted on the European Parliament's position on April 29 and swiftly started negotiations with the European Council on May 3. An informal agreement was reached on May 20. The Parliament as a whole and the member states now need to formally approve the regulation for it to come into use as of July 1.
For activists wary of these plans, it's a race against time as the proposed regulation has already cleared the first hurdle in the European Parliament.
The Sunday Mail spoke to two such local campaigners. On June 1, Linda Leblanc – a councilwoman in Peyia – sent on behalf of the World Freedom Alliance (WFA) a second 'Notice of Liability' to President Nicos Anastasiades and Health Minister Constantinos Ioannou. The notices were received.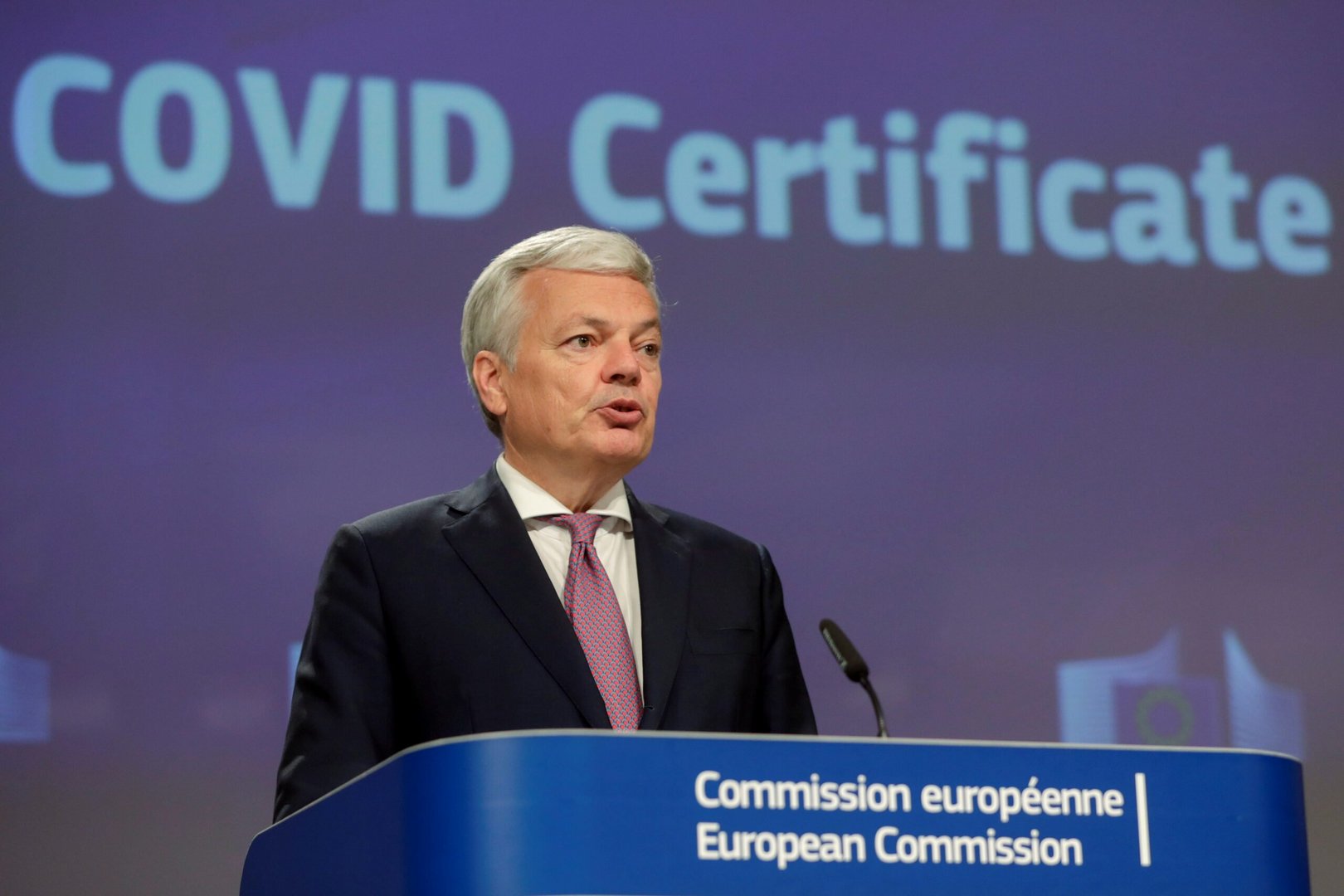 The WFA is a worldwide platform which according to its website aims to "promote Freedom in all its forms Worldwide and to unite people around the world, and to provide information and share best practice between countries".
The notice of liability, signed by Leblanc herself, advises the president and the health minister that:
"This legal and lawful notice of liability is designed to be used as evidence in court if needed and intends to enlighten you and protect you from attracting civil and criminal liability in relation to your action and all omissions in relation to the alleged Sars-CoV2 (alleged) pandemic and the measures that have/are being taken worldwide to allegedly control its spread and effect:"
It demands from the subpoenees that they must provide evidence which includes: Sars-CoV2 has been successfully isolated; vaccines have been thoroughly tested, to ensure safety to all recipients; vaccines protect from Sars-CoV2 infection, and vaccinations are not causing more harm than good.
Effectively, it puts the government on notice to immediately withdraw "all Sars-CoV2 injections/vaccines…and all Sars-CoV2 injection/vaccination programmes are immediately terminated, that no future Sars-CoV2 or other such sinister vaccination programmes will be entertained or created by the government of the Republic of Cyprus."
Should the president and health minister comply, "we will immediately withdraw from, terminate and not pursue, any litigation against you."
Unless the subpoenees respond in two weeks, the WFA reserves the right to initiate litigation.
It's understood that the WFA liaise with Reiner Fuellmich, a German jurist who co-launched the 'German Corona Extra-Parliamentary Inquiry Committee'.
A government Covid watchdog of sorts (https://acu2020.org/), the committee has to date summoned several expert witnesses, including scientists, to testify on the record. Their Youtube channel is called '2020news.'
But the WFA is just one of the tracks Leblanc is working on.
Another is the EU Citizen's Initiative, using the new system of the EU Commission. A petition has been accepted and published, and aims to bring to the attention of the EU Parliament the infringements of fundamental rights and freedoms during the corona crisis.
The petition asks the EU Parliament to immediately organise a "Parliamentary investigation commission that should rely on an independent committee of international experts to look into the scientific basis for decisions by authorities (testing, treatment, vaccination, reliability of figures of 'infected' and covid-related deaths, use of masks, closing of school and religious institutions, lockdowns etc), as well as into the decision-making process."
Leblanc drafted and filed the petition specifically for Cyprus. Fuellmich's Germany-based organisation also cooperate with the EU Citizen's Initiative.
But at this time, Leblanc's thrust centres on the EU's DGC.
"The speed at which this is being bulldozed through is staggering," she tells the Sunday Mail.
"We're currently sending out emails to MEPs sitting on the relevant [European Parliament] committees. I think that many of them either lack the expertise or the time to understand the implications of this proposal."
Other than the obvious issue of personal and medical sovereignty, the DGC raises a host of other questions, including the holding and storing of personal data.
"This vaccination pass or app, whatever you want to call it, will store on it medical data concerning Covid. But what we don't know is what else might be loaded onto it in the future. Will they outsource the data? And to whom?"
These concerns are not unfounded, as a European Parliament Q&A on the DGC states verbatim: "There will be no central EU database containing medical data."
It goes on to reassure: "Everyone's rights over their data will be protected in line with the EU's strict General Data Protection Regulation."
On the Cypriot SafePass, needed for access to indoor areas – restaurants, bars, cafes, malls, gyms – Leblanc believes the concept itself originates with the European Commission.
"Meantime we have the Trojan horses, if you will, in Europe who have already passed something akin to the Cypriot SafePass – Italy and Ireland."
The status of Covid passes among EU member states can be found on the platform for EU Interparliamentary Exchange here: https://secure.ipex.eu/IPEXL-WEB/dossier/document/COM20210140.do
Earlier the Sunday Mail had reached out to the European Commission to get a sense of the overlap between any internal Covid passes and the EU's DGC – the latter supposed to be about overseas travel.
We asked specifically: "What is the EU Commission's stance in the scenario where a government of an EU member state uses the EU's Covid-19 certificate to require entry at points of service domestically (bars, restaurants, cafes etc)?"
The response, from a spokesperson for the Commission's Directorate for Justice and Consumer Rights, proved somewhat evasive:
"The Digital Green Certificate is not a pre-condition to travel, like a passport. It is aimed to facilitate travel through bringing a coordinated approach on different documents and certificates offered by different member states.
It went on: "Member states may decide on different usages nationally. However, in doing so, they may not discriminate other EU nationals on grounds of nationality. Therefore, if the certificate can be used for such purposes, it should be the same for all Europeans living or travelling to that member state. In case member states have their own national system in place for such purposes, we would expect that all EU nationals would have access to this system without discrimination."
Coming back to Leblanc, she emphasises what drives her and other activists:
"I really dislike this 'anti-vaxxer' slur bandied about. I am pro safe vaccines. And I'm against the arbitrary taking away of our freedoms. What I am, in a nutshell, is pro medical sovereignty and informed consent."
Asked whether she'd hold the same position were Covid vaccines shown as absolutely safe and effective, she said she would.
"Yes, because it boils down to medical sovereignty. It's up to the individual to decide for themselves, not the collective. I hear the argument that one is not responsible only for one's self, but for the collective as well when it comes to Covid. But what confidence can one have in the collective, and who sets the consensus?"
Pauline Gallagher also lives in Peyia, a resident of Cyprus for 15 years.
On May 10, she grabbed her camera and made her first Youtube video, titled 'Stand against restriction of movement for non-vaccinated C-19 citizens of Cyprus.'
"It was on the back of the health minister here announcing a SafePass. That was the final straw for me, and I felt I had to speak out," she said.
A British national, Gallagher stresses, too, that she's not against vaccines.
"I simply don't want to take something by coercion. Just as I respect someone's choice to get the jab, I want my choice not to take it likewise respected."
She's been emailing and lobbying MEPs – including the Cypriot MEPs – ahead of the second reading of the GDC in the European Parliament.
In addition, she has written to a number of ministers on the Cyprus cabinet conveying her concerns. The response – deafening silence.
Gallagher has heard some disturbing anecdotes from the Paphos area. She says a friend of hers recently got rejected for a job opening because she was not vaccinated for Covid.
Another acquaintance of hers, a shopkeeper in Paphos, told her that someone went around putting up stickers on stores saying that the owners have not got the jab.
"It's like there's little vendettas going on, drawing on this Covid business. Someone else I know told me point-blank that they're privately against the coerced vaccination drive but 'keep their heads down' because they don't want any trouble."
The WFA has a petition here: https://worldfreedomalliance.org/campaigns/european-spring/#sign
Additional reporting by Nick Theodoulou