Closed since last March, nightclubs are allowed to open on June 10, but owners are asking why should they bother?
Most people know that nightclubs are opening on June 10, but a surprising number appear to be unaware that dancing is still banned and you'll have to remain seated.
Club owners themselves are in disbelief, telling the Sunday Mail that they are being unfairly targeted with unworkable restrictions and will refuse to open.
No sector has been more affected by the series of virus lockdowns. Nightclubs were shuttered in March 2020 and were never allowed to reopen, not even during the relatively normal summer granted us last year.
But the June 10 reprieve seems hardly like one.
"I love dancing and I simply won't go to a club if I can't dance," said 24-year-old Maria Petrou.
"The whole point was to blow off steam after 15 months and to let loose, I understand the clubs have to make money but we also have to be taken into consideration."
The dancing ban is reminiscent of the health ministry's failed bid to ban music which may have "incited people to dance", however this time around the dancing ban looks set to stay in place.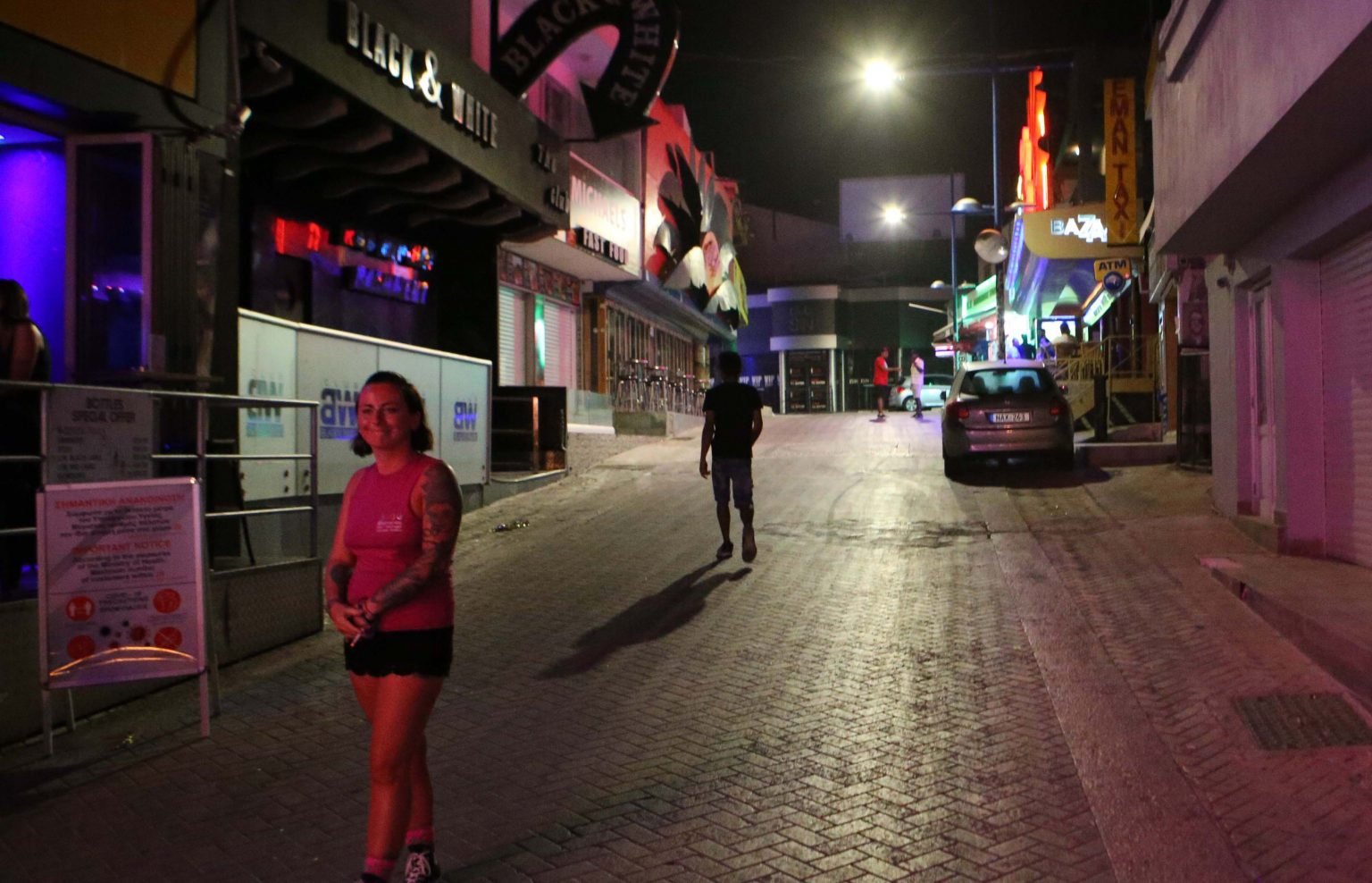 The music ban was proposed ahead of a previous round of relaxations in March which saw outdoor areas of bars, restaurants and cafes reopen. It was rescinded just days later.
"How can they expect us to reopen when customers can't go to the bar or dance? They come here to get a drink and dance," the Metropole Retro Club in Limassol told the Sunday Mail.
One wonders what the cult classic Pulp Fiction would have been like without that dancing scene between Uma Thurman and John Travolta or without Saturday Night Fever.
But that's the reality for the youngsters out there, such as 18-year-old Elena Hadjiyianni who was still 16 when the pandemic hit.
She has never been to nightclub and was looking forward to finally sampling the experience.
"Depending on how it is I doubt that I'll get to have the clubbing experience that I've heard about and was looking forward to. Why would I go to club when I can't dance?" she said.
SafePass, no dancing, remaining seated at a table and not being chatted up by the barman – hardly the care-free, let-your-hair-down Friday night clubbing days of yore.
In an effort to adapt to the new pressures and capitalise on the current gap in the market, many bars and pubs have transformed their premises and services into club-like conditions.
"There has been a shameless cannibalism of our industry from bars and pubs," Nicos Vassilou told the Sunday Mail.
As head of Pasyked, the Pancyprian association of clubs, he said that beach bars are flagrantly breaking the rules at a time when clubs will likely choose to remain closed.
"There are beach parties with people dancing but at the same time our profession – peoples' livelihoods – are being hurt with these restrictions," he said.
"Unfortunately, we have become the black sheep."
His organisation has been in intensive talks with the health ministry to try and reverse the dancing ban but without success so far.
Vassiliou also said that some businesses are not playing by the rules.
He argues that many are incorporating elements of being a bar, a restaurant and a club – essentially soaking up a variety of customers and dodging the strictest restrictions.
"Until about 10pm they're a bar-restaurant and then it suddenly becomes like a club – what's going on there?" he wonders.
Dancing is still banned of course but people are likely to stay in one place than go on to a 'proper' night club only to be banned from dancing there too.
And that's at the heart of the question which has been puzzling the authorities – what is a night club?
Don't worry, we're not going to get all existential, but for some businesses the answer to that basic question will determine whether or not they will even reopen on June 10.
The answer seems to be: "I know a club when I see one."
Cyprus is blessed with about 330 days of abundant sunshine a year, giving rise to a mix of beach clubs, beach bar-clubs, half-inside half-outside clubs and everything else in between.
Pre-pandemic, that meant Cyprus could cater to all tastes and offer a truly diverse nightlife experience – one which is off-limits for most of the year in colder countries such as England, Sweden and Germany.
But your typical club, the type your mind probably conjures up – a sweaty dancing venue – have said they will not be reopening under the restrictions which will be in place.
That's a major blow to those in the industry, who have cried foul over the amount of state support they have received – a claim denied by the finance ministry.
It says that the 60 or so nightclubs making up the sector have received €4.8m in government support.
Outside of the financial fray however are those who just want to dance, such as 26-year-old Chara Kyriakou.
"It's a bit of a tease because there are bars with really loud music that get you in the mood to dance or move on to a club but you can't, so some Saturdays end up feeling like a Tuesday," Kyriakou told the Sunday Mail.
And while bars, the close cousin of nightclubs, have been intermittently opening and closing – at one point operating under a 7pm curfew – nightclubs didn't even have that.
A Sunday Mail feature back in November 2020 focused on how late-night bars did the unthinkable and repurposed themselves as brunch spots.
But as things stand, nightclubs in the traditional sense are set to gather dust and collect cobwebs for a while yet – barring a last-minute reversal by the health ministry or a creative reimagining of what a nightclub can offer.