Lace-making is something that unites the countries of Europe says the woman behind an exhibition on the craft now on in Lefkara. ALIX NORMAN finds out more
If you were to hold a Ferrari show, you'd do it in Italy, right? A gathering of watch aficionados would probably be best in Switzerland. And a convention of chocolate lovers – well, Belgium is the obvious choice. So it makes total sense that a newly-launched exhibition of European lace should be held right here, in Cyprus' world-famous lace-making centre of Lefkara.
Entitled European Lace, the exhibition has been organised under the auspices of the Portuguese Presidency of the Council of the European Union – a rotating presidency held by Portugal during the first half of this year. The exhibition honours our shared European social and cultural identity, highlighting the common culture that unites the peoples of Europe, while emphasising the importance of preserving traditional arts as a means of sustainability of local economies.
Taking place at the Local Museum of Traditional Embroidery and Silversmithing in Lefkara, the exhibition showcases the very finest examples of lace-making from around the continent: punto Greco from Greece, Idrianische Spitze from Slovenia, Hedebo from Denmark. Contributed by the embassies of 28 European countries, the samples of European lace are a testament to our common cultural heritage, and our shared love of a beauteous craft; a craft well known in Cyprus, thanks to the renowned Lefkaritika.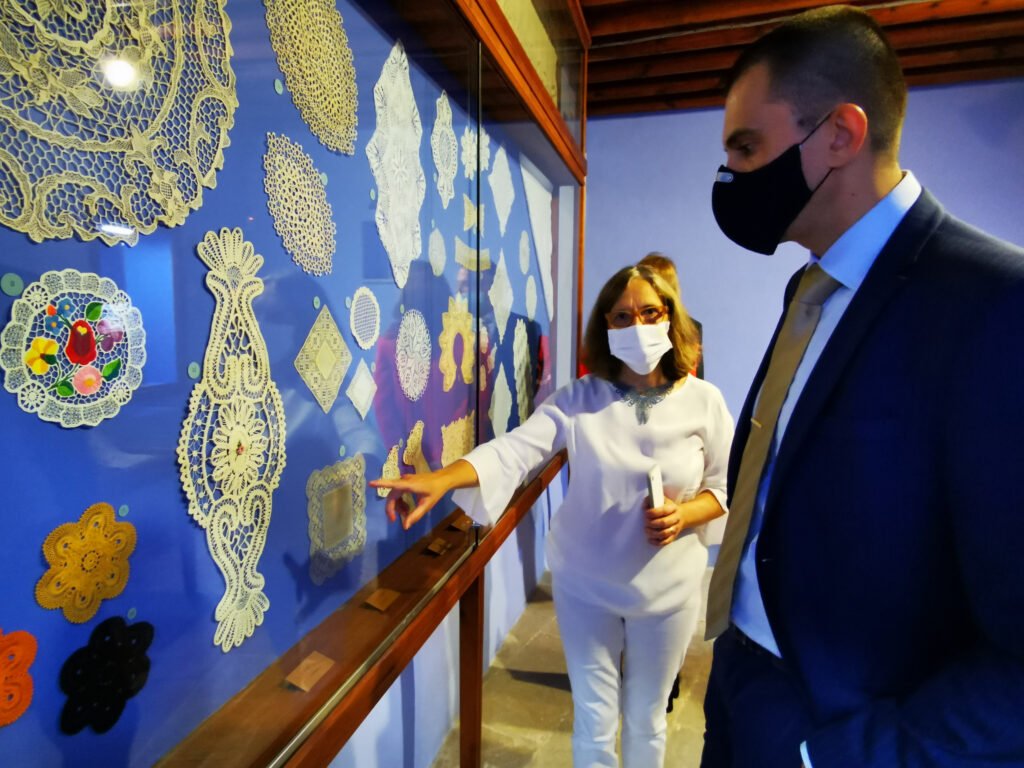 "The exhibition was carried out under the inspiration of Lefkara, whose needlecraft has projected Cyprus well beyond its frontiers," explains Portuguese Ambassador to Cyprus, Manuela Bairos. "As in Lefkara, all European countries have received and given inspiration to hundreds of lace-making centres in Europe and to thousands of designers and craftspeople, turning the lace industry into a prosperous economic activity and an important element of the European social and cultural identity.
"For centuries," she adds, "lace was part of the most cherished items of households, either enriching young girls' dowries or fulfilling the sophisticated tastes of the aristocracy; today it's production is limited and preserved mainly through public or private efforts to protect this extraordinary form of cultural heritage and testimony to a past we all share in Europe."
Many of the best examples of lace-making across the continent have been inscribed on the Unesco list of Intangible Cultural Heritage of Humanity, Lefkaritika among them. But while Cyprus' iconic lace is among the best known examples of the craft worldwide, other countries have long been producing similarly intricate, beautiful work…
When we think of Shetland, images of hardy people weaving heavy wools and tweeds come to mind. But these remote British islands are also famed for their delicate lace shawls and stockings – spidery confections knitted from air and magic, endorsed by royalty and featured in global exhibitions. Then there's Romania – a place of medieval fortresses and primeval forests – which has, over the years, produced some of the finest iglita (crocheted macramé lace) in Europe, inspired by the fine Reticello lace of the Renaissance. And from Ireland, we get point needle lace (characterised by raised edges and a dainty mesh background): a form originally practised by the country's Ursuline nuns and later, during times of famine, a much-needed money-earner for local women who sold their work across Europe.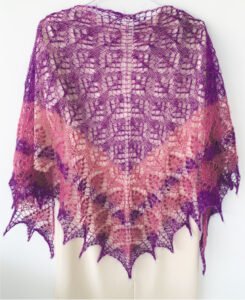 "Some of these pieces come directly from the ambassadors' families," reveals Bairos. "The Spanish mantilla belonged to the grandmother of the Ambassador of Spain to Cyprus. There's another lovely piece from France, an intricate headpiece, worn by a bride at her marriage in 1955. And an outstanding silk bobbin lace collar from Malta…"
From Portugal itself, we get an elegant wheat straw embroidered cape – an haute couture item crafted in the lace-making tradition of the Azores. And from Cyprus, a prime example of a Lefkaritika tablecloth – each piece displayed in a glass case due to the fragility and value of the work.
Sourced by the embassies of each country, this collective diplomatic effort has produced a wealth of fascinating exhibits and is well worth a visit. "Each piece is unique, and I love them all," admits Bairos. Long a lover of handicrafts, she describes the exhibition as "small but very beautiful. Lace-making is something that unites the countries of Europe," she continues. "It's different interpretations of the same tradition."
With at least one sample from each country (more when different techniques of lace making are being showcased), European Lace highlights a traditional handicraft that, were it not for concerted government efforts – might well have died out. Bobbin lace, cutwork, lace embroidery – all are believed to have begun in the Middle Ages, with Venice the centre of this new art. Pattern books were being printed as early as the 1500s; a century on, high quality lace-making was being practised across Europe. Travelling noblemen and women disseminated this new fashion, and lace quickly became a highly sought-after accessory. But by the early part of the 19th century, the Industrial Revolution had put paid to much of the art. Machines were able to produce lightweight net designs, direct copies of painstakingly hand-made lace, and many of the traditional craftspeople were out of work…
Thankfully, over the last few decades, a revived interest in the beauty of hand-made lace, coupled with the efforts of various European agencies, has allowed the craft to flourish once more. Today, lace-making is undertaken for challenge, recreation and as an homage to our past.
"This exhibition intends to be a modest tribute to countless women and men who, throughout the centuries, lent their skills and talent to this formidable European tradition," says Bairos. "Lace-making – which began so many centuries ago as a prosperous economic activity – has now become a celebration of culture; part of the heritage of Europe. Our shared heritage. And this exhibition, a collective effort, unites us."
European Lace is hosted at the Local Museum of Traditional Embroidery and Silversmithing in Lefkara village until June 30. Entrance is free. For more information, call 24 342326