Developing new drugs takes time and money, which is why repurposing existing ones to fight coronavirus makes so much sense. THEO PANAYIDES speaks to a local scientist involved in a study showing how successful a prostate cancer drug could be
Like most people, I spend an unhealthy amount of time reading about Covid-19 and trying to understand it – especially as regards early treatment with repurposed (i.e. already existing) drugs, which is surely the most neglected part of our pandemic response.
I don't often find a Cyprus connection in my reading, in fact I never do. After all, we don't even have access to ivermectin (the most high-profile repurposed drug) on this sad little island.
A couple of weeks ago, however, I was reading an account of a clinical trial which took place in Brazil from October to December last year. The article – provisionally accepted in the peer-reviewed journal Frontiers in Medicine – is titled 'Proxalutamide (GT0918) Reduces the Rate of Hospitalization for Covid-19 Male Outpatients: A Randomized Double-Blinded Placebo-Controlled Trial'.
The results of the trial are rather stunning. The participants were men (their sex is relevant, as we'll see later) who had been diagnosed with Covid but weren't yet hospitalised, being in those first few days of the disease when people stay at home taking Panadol and 'watchfully waiting' (i.e. doing nothing), after which most recover but some deteriorate sharply.
To quote from the article: "A total of 268 men were randomized in a 1:1 ratio. 134 patients receiving proxalutamide and 134 receiving placebo… The 30-day hospitalization rate was 2.2 per cent in men taking proxalutamide compared to 26 per cent in placebo". That's a 91 per cent reduction (35 people went to hospital from the control group, only three with proxalutamide), a massive gain for any health system – especially in Brazil, where hospitals are currently swamped.
The article has 14 authors from various countries, credited along with their affiliations – and, going down the list, I was pleasantly surprised to find Andrija Stanimirovic whose credit reads: "School of Medicine, European University Cyprus".
Professor Stanimirovic – as he explained to the Cyprus Mail in a Zoom call from Zagreb – is actually based in Croatia, but he is indeed an Adjunct Professor at our own European University and comes to Nicosia two or three times a year. He's also part of a large group of researchers from various countries who share expertise on various matters – albeit mostly "investigations for vitiligo, psoriasis and other skin diseases".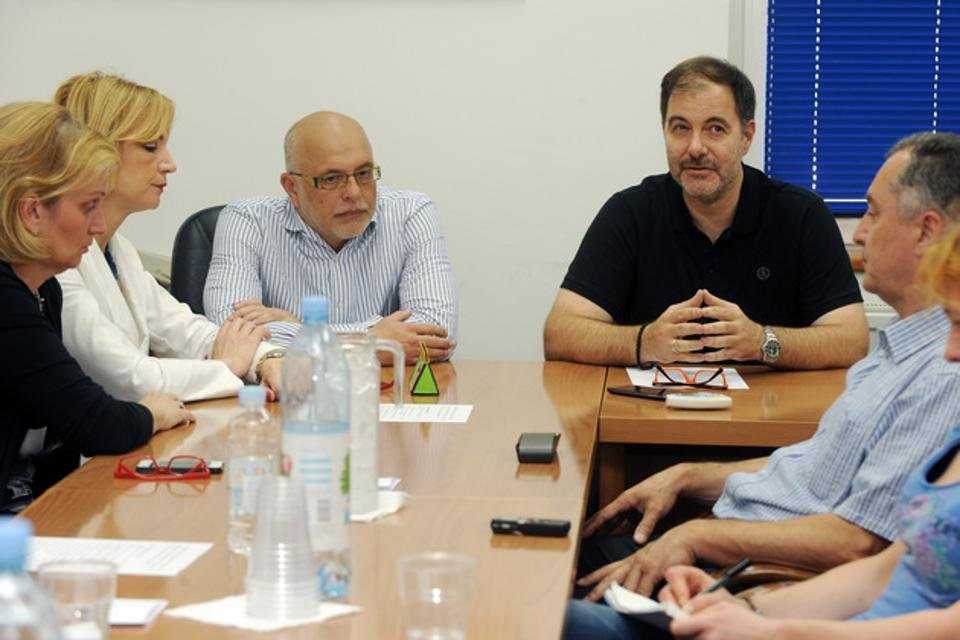 The group are not, by and large, infectious disease specialists; in fact they're mostly dermatologists, which is also Stanimirovic's own specialty. Their involvement with Covid-19 began last year, when one of their number (Prof. Vano-Galvan in Madrid) made the observation that not only were more men than women being struck with Covid, but there also seemed to be a correlation between severe illness and "androgenetic alopecia", commonly known as male-pattern baldness.
Given that baldness reflects high testosterone levels (and also taking into account the fact that prepubescent kids hardly ever suffer severe Covid), it made sense to conclude that male hormones known as androgens play a part in the disease – especially since coronavirus has been proven to affect so-called pneumocyte (Type II) cells in the lungs, whose receptors are also among the pathways for androgens.
Enter the medicines known as anti-androgens, used primarily to treat prostate cancer. Bicalutamide, "a very old anti-androgen", showed good results – and now comes proxalutamide, which has also shone in a couple of other trials. (It should be noted that Stanimirovic and most of his fellow dermatologists weren't directly involved in collecting clinical data, playing an advisory role in preparing the study; the research was led by principal investigator and 'guiding spirit' Prof. Andy Goren, from Applied Biology Inc, USA.)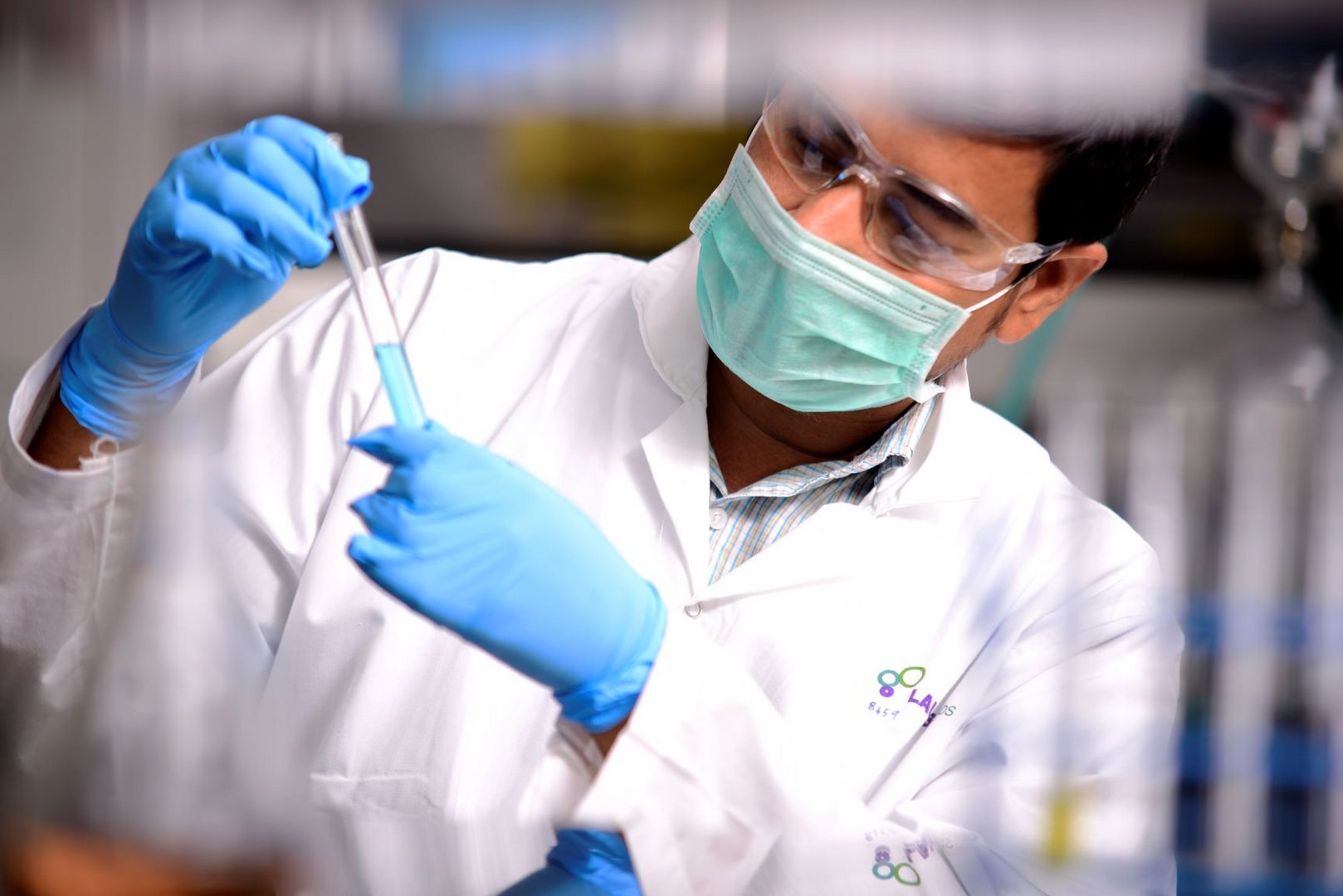 Proxalutamide is technically a repurposed drug, having been originally registered for prostate cancer – but it's also a new drug, since it was only registered in 2014 and hadn't been fully trialled, pre-pandemic. The time-lag is not unusual, after all "to develop a drug for a disease, from scratch, you need on average three to 12 years and it costs approximately – for a severe disease – $2 billion".
This is actually one of the biggest problems we've faced in the past year. Developing new drugs for Covid-19 takes time and money – but, since repurposed drugs are old, cheap and already known to be safe, using them wouldn't make money for pharmaceutical companies and actually gets in the way of producing new drugs.
The tragic result is that, even though dozens of drugs are potentially effective against Covid-19 – and have been since Day One – they've largely been ignored and even demonised.
"Let me speak about how to fight against the pandemic," says Stanimirovic, who has a Master's in Public Health and has also treated Covid patients in Croatia. "You always have three 'legs'. The first leg is protective measures, like wearing masks, disinfection and social distancing. No. 2 is vaccination, of course. If you can vaccinate 70-80 per cent of the population, then you can prevent the virus." In reality, however, many people can't be vaccinated – or may harbour reasonable doubts about current vaccines – "so number three, proper medications, is a must".
Stanimirovic is not anti-vaccine, and has had both shots himself – but the two solutions, vaccines and early treatment, aren't mutually exclusive. "We must combine all possible weapons to fight the pandemic". Indeed, he muses, "at the end of the day, I think that one of the medications will resolve the situation, not vaccination".
Isn't the vaccine the most efficient solution, though?
"Vaccination is efficient – but, you know, we have new strains. Now you have the delta strain, in South America you have the lambda strain. The virus will mutate, we'll have to vaccinate ourselves every year with maybe trivalent or quadrivalent vaccines. We cannot predict the biological behaviour of the virus."
The future may well lie in nasal sprays, of the kind now being developed in Russia, Israel and the US, which would inhibit coronavirus from even entering the body. "I think they can resolve the pandemic much better and in a much more, let's say natural way than vaccination. And, if we combine vaccination and this, the story will be over."
Vaccines have one incontestable advantage over medicines, of course. They prevent you from getting sick in the first place (though nasal sprays and indeed some drugs, like ivermectin, also work prophylactically) – a vital point, since even non-hospitalised patients can develop the dreaded 'long Covid'.
On the other hand, what keeps being forgotten is that early treatment must come early, before the sickness can spread, robbing the virus of those crucial few days to replicate. "In the first two to five or six days of the disease," instructs the professor. "If you wait seven, eight, 14 days and you have the cytokine storm, and you have a patient on a ventilator or with oxygen supply, [the drugs] are not so convincing".
Yet, throughout the past year, health authorities have preferred to do the opposite, letting patients deteriorate and only intervening when it's almost too late.
Even with proxalutamide, it's worth noting that media attention has been quite selective. Reuters, for instance, published an article on June 23 ('Experimental prostate cancer drug may improve Covid-19 survival') – but the article doesn't even mention the outpatient trial in which Stanimirovic participated. Instead it focuses on another trial, which also showed spectacular results but was carried out – significantly – on hospital patients. Indeed, the handful of repurposed drugs which have been approved in the past 16 months (dexamethasone, remdesivir) have been almost exclusively for hospital use.
One may well conclude that Covid-19 is being deliberately pushed as a hospital illness, as opposed to an illness which almost everyone could fight at home, with medicines. One might also speculate (though Stanimirovic doesn't actually say this) that keeping the focus on hospitals ratchets up fear and enables the taking of political decisions – especially restrictions and lockdowns, which are always being justified with reference to hospitals being inundated and the health system being close to collapse.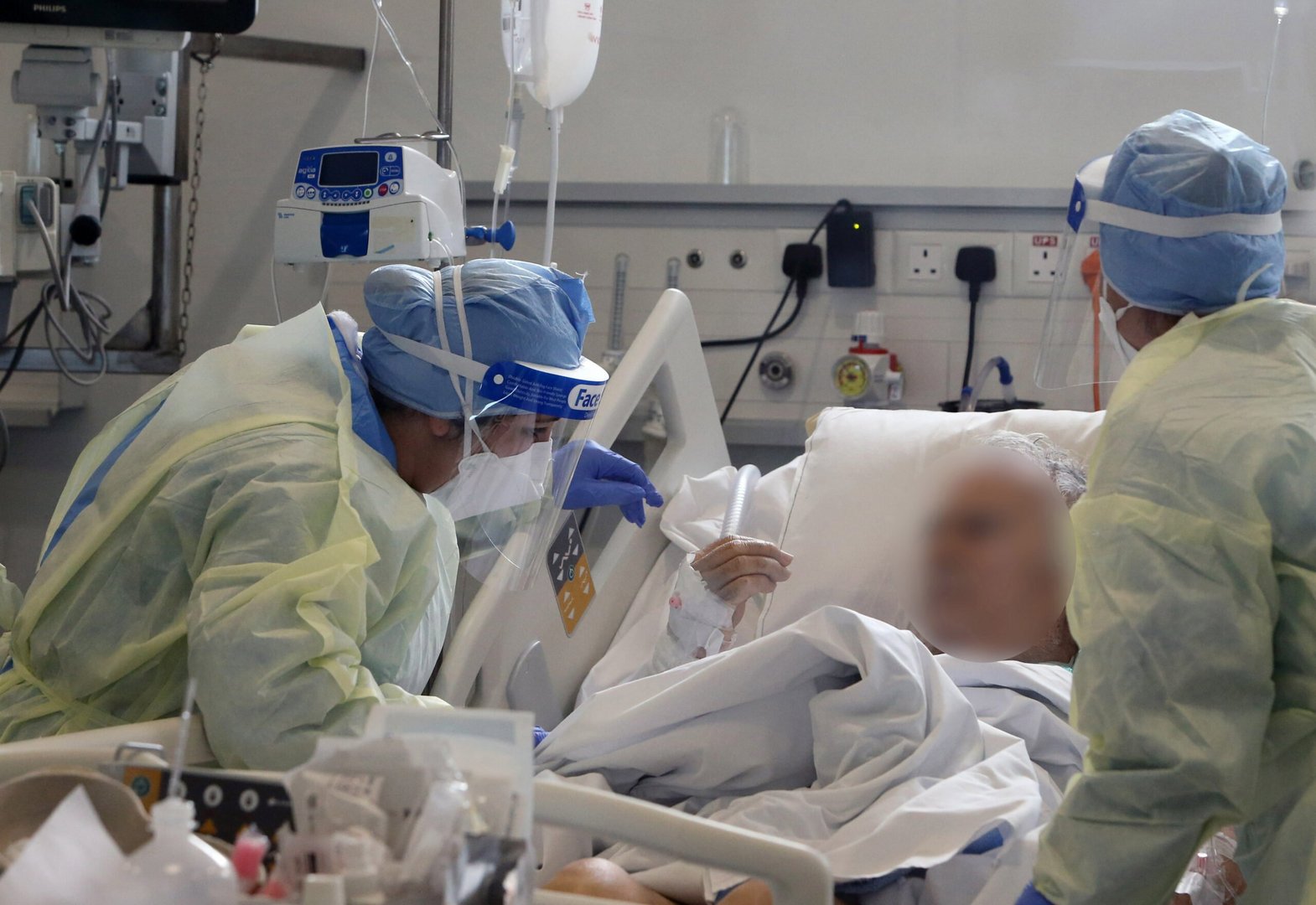 Stanimirovic confirms, from his own practice, that many repurposed drugs also work for Covid – not just relatively fancy ones, like anti-androgens, but common everyday drugs. (Vitamin D is also helpful, and for instance the NHS now recommends high daily doses as prophylaxis.) "I have very good experience with famotidine," he says, famotidine being a 35-year-old, over-the-counter drug used for gastritis and gastric ulcers which, "if taken very early", can prevent deterioration in most Covid patients. "It's practically free of side effects and very, very cheap".
And of course there's ivermectin, the gold standard of repurposed drugs, its dozens of clinical studies collated last week in a meta-analysis by Andrew Bryant and Tess Lawrie in the American Journal of Therapeutics which, says the professor, proves its efficacy beyond any reasonable doubt. (His own experience bears this out, he adds.) "So it has finally been proven now, three days ago, that ivermectin is clinically efficacious. And I think it could change – in the rest of this year, and next year – the face of the global pandemic."
Is he being over-optimistic? Is he perhaps being naïve? After all, ivermectin (like most of the older drugs) is still officially blocked by the likes of the WHO and EMA. The chances of the Cyprus government approving it anytime soon – even alongside the vaccine – are practically nil, whatever some meta-analysis might say.
"Cyprus behaves like the EU," he sighs when I mention this, "they wait for approval from Brussels or Strasbourg. I understand, it's the same in Croatia and elsewhere."
Our centralised, technocratic system, waiting for instructions from on high and stifling any initiative, may work smoothly enough in normal times – but it's wildly unsuited to a crisis like a pandemic. "We have big problems, here in Croatia and in other countries, to make our health regulators understand that this is not a normal situation. You cannot wait three or four years!"
Meanwhile, scientists use their expertise, try to think outside the box – and keep hoping that someone will listen.