The cabinet has appointed George Theocharides as the Cyprus Securities and Exchange Commission's (CySEC) new chairman, promoting him from the post of vice chairman, which he held since July last year.
Theocharides' appointment was confirmed by CySEC on Thursday after his nomination was approved during a cabinet meeting, a day earlier. He replaces Demetra Kalogirou who steps down this month after 10 years as chairperson.
Theocharides has worked as an Associate Professor of Finance at the Cyprus International Institute of Management (CIIM) and Director of the Financial Services Masters programme from September 2010 until July 2020.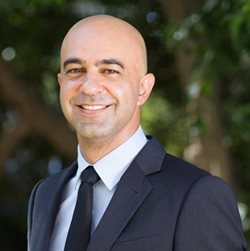 "I am honoured to lead CySEC at such a challenging and exciting time for the industry, and I would like to thank the President of the Republic and the Council of Ministers for putting their trust in me," Theocharides said.
"My goal is to ensure that CySEC continues to act as a protective shield for investors, but also leads the way for the sector's healthy growth," the new chairman added.
Theocharides also praised the work carried out by his predecessor, while at the same time casting an eye on the future.
"Financial technologies are developing at a rapid pace and I will work towards preserving the high standards set by CySEC over the previous years, while also ensuring it can be flexible and effective in facing the challenges that lie ahead," Theocharides said.
"I am also looking forward to building on the constructive cooperation with my counterparts from other supervisory authorities abroad, ensuring that Cyprus is able to contribute positively to the expansion and strengthening of regulatory practices and procedures across Europe and beyond," Theocharides concluded.
The commission has also confirmed that George Karatzias has been appointed as the new CySEC Vice Chairman.