By SergiyBenedysiuk
Attracting long-term foreign investment is one of the key priorities of Ukraine's economic policy during the years of Ukraine's independence. However, an overall perception of Ukraine is not that positive today; there is a sufficient number of negative allegations which prevents foreign investors from coming to Ukraine. Among those are corruption and an inefficient judicial system (inability to protect property rights or resolve business and administrative disputes fairly), the issue with VAT refunds as well as overcomplicated and ambiguous customs procedures, frequent changes in legislation and a high level of bureaucracy. The global financial and economic crisis in 2008-2009 and the military aggression of the Russian Federation against Ukraine a few years later also significantly worsened investors' expectations regarding the further investment prospects and physical security of assets in Ukraine.
Recognizing dramatic situation in economy, Ukrainian Government sets its priority to actively attract new foreign investors and retain existing ones in Ukraine. The results of a study conducted by European Business Association show that Ukraine's investment attractiveness index increased from 2.4 to 2.84  (https://eba.com.ua/en/research/doslidzhennya-ta-analityka/).
The main positive changes in the investment climate of Ukraine for business include a stable exchange rate, slow but sustainable adaptation to European standards, the introduction of a visa-free regime with the EU, transparency of state registers, and liberalization of the currency control. Analysis of Ukrainian economy sectors, which attract more investment inflow shows that the leaders traditionally remain the same: agriculture, IT industry, infrastructure and logistics, automotive industry, and renewable energy.
Despite all its shortcomings, Ukraine's investment attractiveness is gradually improving. And although numerous matters still require improvement, there is a number of initiatives aimed at enhancement of Ukrainian investment climate, some of which could be specifically mentioned.
Cancellation of THE MORATORIUM ON SALE OF the AGRICULTURAL LAND
After long debates, the moratorium on the sale of the aquicultural land which had existed in Ukraine for almost 20 years was lifted in July 2021. At the same time, the way it was done appears to be a political compromise. In contrast to initial plans of the instant opening of the land market, the approach implemented seems to be rather cautious. Only individuals – Ukrainian citizens can buy agricultural land with a limit of 100 hectares per person. Companies established by Ukrainian individuals can buy agricultural land from January 2024 within a limit of 10,000 hectares per company. A foreigner can directly or indirectly acquire a title to the agriland only subject to the approval of respective legislative changes at an all-Ukrainian referendum.
At the same time, even under such limitations, agriland market is coming alive. With the increase in the deals volume, this asset will become bankable, which will, in turn, stimulate the further inflow of funds and further development of the agrarian sector. Although foreigners are prohibited to buy the agriland, development of the agro market provides additional opportunities for investment in neighboring areas (processing, storage, supply of machines and fertilizers) as well as for providing debt financing for agro companies.
PRIVATIZATION
The new Law of Ukraine "On privatization of state and municipal property" adopted and enacted in early 2018 also plays important role in the enhancement of the investment environment. This Law introduced numerous new mechanisms which had not been available before. Among them are specific procedures and mandatory involvement of independent professional consultants for privatization of state companies (stock of shares in such companies) where the book value of assets exceeds UAH 250 million, possibility to include arbitrage clause entailing international arbitrage, and others.
Transparent preparation of objects for privatization, the use of electronic auctions, that eliminates the human factor in selecting the winner, abolition of the norm of the Law, which prohibited large privatization during the quarantine.
In 2020, the state property fund of Ukraine transferred to the state budget the funds received from privatization, lease of state property, and dividends on corporate rights of the state, in the amount of almost UAH 3.8 billion.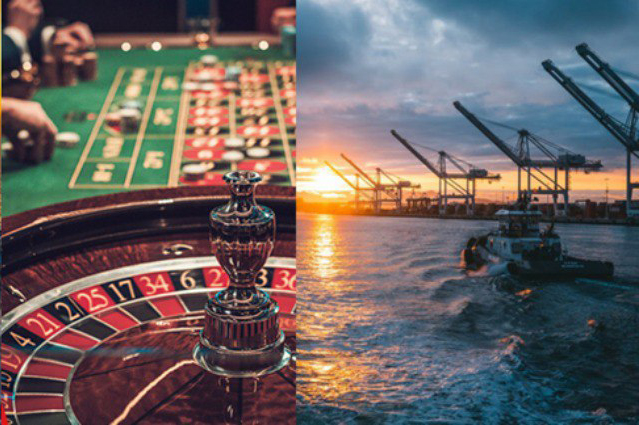 Gambling
Out of the recent reforms, legalization of the gambling activities led to the most visible boom in the development of the respective industry. Although opponents of the reform said that the legalization of gambling would go against morality and would lead to negative social consequences, in essence, it did not happen.
There had been a huge "black" gambling market in Ukraine before the legalization. The gambling reform, which officially allowed gambling activities in Ukraine since 2021, made this market much more transparent and better regulated, and new players, including international gambling operators, entered Ukraine recently. Budget income from gambling licenses exceeded UAH 1 billion.
It is worth noting that the gambling market is still developing, and there is room for new investments. Apart from local players, Ukraine might become a gambling hub for clients from neighboring countries, which will further promote Ukrainian gambling market development.
CONCESSIONS
The long-expected law of Ukraine "On concession" came into force on 20 October 2019. The law has replaced the previous Law "On concessions" of 1999 and substantially updated and improved the concession process as well as provided for a number of new mechanisms, similar to the Law "On privatization". In particular, procedures for carrying out concession tenders have been made transparent; it is possible, and where the value of assets to be provided under a concession agreement exceeds UAH 250 million it is mandatory to involve independent professional consultants for the preparation of the concession project; it is feasible to insert arbitrage clause option for international arbitrage as dispute resolution forum, and others.
THE "INVESTMENT NANNY" INITIATIVE
Law of Ukraine "On State Assistance to Investment Projects with the Significant Investments Volume in Ukraine" provides for state support for Ukrainian and foreign investors with a total investment of EUR 20 million (and subject to certain other auxiliary qualifying criteria) and more. In particular, equipment and accessories to be imported into Ukraine for the implementation of investment projects are exempt from import duty until January 1, 2035. Certain other exemptions and privileges as well as ongoing support from a specialized governmental authority are also envisaged.
RENEWABLE ENERGY
Ukraine is moving towards the formation of transparent energy markets and harmonization between the energy infrastructure of Ukraine and Europe. Although green tariff has been recently reduced (especially for solar plants), this economy sector is still of great importance and new green energy projects are launched. The situation at the electricity market in Ukraine leads to a gradual increase in prices, and the current day-ahead marker benchmark approaches 10 Eurocents per kWh.
Besides, there is a number of other industries related to renewable energy which are also worth considering, like construction of EV fast-charge stations.
CAPITAL MARKET REFORM
There is a number of initiatives to develop capital and commodities markets in Ukraine. The aim is to set up a proper capital market (as of now only internal state treasury bonds are mostly traded in Ukraine) including derivative market and to promote the development of commodity exchanges.
CURRENCY LIBERALIZATION
Simplification of currency regulation for business by the cancellation of several currency restrictions was introduced by the Law of Ukraine "On Currency and Currency Operations" adopted in June 2018 and enacted in February 2019. Foreign companies were allowed to pay dividends to their parent companies abroad (within 7 million euros per month), the provision on obligatory reserve funds in the account before buying currency was canceled, the currency bank supervision over transactions was simplified (it is easier to pay). The concept behind the law is to further reduce the volume of currency control limitations and gradually to lift them all.
LEGALIZATION OF VIRTUAL ASSETS MARKET
Adoption of the law of Ukraine "on virtual assets". Enabling Ukrainian companies specialized in crypto assets to work officially with the banking system, receive investments, and capitalize their businesses in the future.
Obviously, Ukrainian legislation and business environment are not that investors oriented as in the more established economies, e.g., EU countries, the UK, or the US. At the same time, the marginality available in Ukraine often counterbalances the risks, and most of the risks can be mitigated or substantially reduced if the investment project is properly structured. Below some points of specific concern are outlined where drawbacks occur quite often.
Due Diligence
It is important to carry out proper due diligence before making the investment. Although this is a common rule, in practice we still face numerous cases where the due diligence was either high-level or was not performed at all.
In Ukraine it is especially important to have due diligence as sometimes minor regulatory, corporate, tax or contractual incompliances may lead to substantial additional expenses/delays in implementation of the project. The approach the Ukrainian partners follow quite often presumes to focus on a project implementation rather than on paperwork. This in turn might expose the project to risks that have to be remedied in the future at the investor's expense. Also, we saw cases where the historical deficiencies could have been hardly cured at all, and the project had to be restarted, which substantially increased its costs.
In many instances financial and/or technical due diligence are also recommended. Provided that there is good intrateam cooperation, the complex due diligence helps to assess risks more comprehensively from a practical standpoint and to elaborate viable legal remedies.
Corporate governance and control
It is rather important to set up proper corporate governance and control mechanisms. It does not suffice to have good wording on a piece of paper (in a company's Charter, shareholders agreement (SHA) with business partners, etc.); practical implementation of the respective mechanisms is also important.
For instance, if a foreign investor contemplates doing a business with a local partner where the latter is responsible for day-to-day activities in Ukraine, it is important not only to have a well-balanced SHA at a holding company but also to appoint a representative of the investor to the company's board with a right of veto. In its turn, the right of veto should be properly formalized to ensure that (i) the banks do not accept payments exceeding a certain amount without the approval of the investor's representative, and (ii) third parties should be aware that certain contracts with the company should be entered subject to the approval of the investor (it's representative) only, and lack of such approval may lead to the contracts' invalidation.
Regulatory approvals
While assessing the timing for project implementation, it is quite important to take into account not only the law as it is written but also practical terms for obtaining approvals and authorization from governmental authorities or municipalities. There may be some practical complications that may lead to an extension of a timeline for the approval issuance which should be taken into account.
This is especially important these days when as a part of government reformation in Ukraine some authorities are liquated and their competencies are transferred to the newly established ones. There were cases when approvals were not issued during a certain period just because a respective authority was liquated and a new one taking over the duties/responsibilities of the former was not set up in time.
One more point which is also worth noting in regard to the approvals is that Ukrainian authorities are quite formal; they follow the regulations literally and they will not issue an approval if something is not in accordance with the law to the letter. The filing should be "exactly as prescribed" to be successful.
Separately, it is worth noting that the threshold requiring approval from the Antimonopoly Committee of Ukraine (the AMCU) is quite low, and many medium-sized or even relatively small deals require the AMCU's prior approval under threat of significant fines for failing to do that. Therefore, if you decide to set up a JV with a local partner or acquire shares of a Ukrainian company/assets in Ukraine, it is advisable to assess if the deal has to be cleared with the AMCU.
Collateral
Sometimes foreign investors or lenders seek some additional security from their local partners or counterparties. That is quite reasonable in instances where local partners use for the transactions SPVs lacking sufficient assets and funds.
At the same time, not all collaterals are equally enforceable in Ukraine. In essence, from the legal perspective, the most appropriate collaterals in Ukraine are mortgage and surety of other group's assets holding company or personal surety of beneficiaries. A bank guarantee from a reliable bank is also a good collateral but not widely applied in Ukraine due to its high price.
It is quite complicated in practice to seize corporate rights (equity shares) of a Ukrainian limited liability company as well as enforce a pledge of other movable property. The same applies to goods in circulation, future proceeds, and other similar collaterals.
Mortgage or surety agreements should be also properly worded to ensure smooth collection in case of default. It is especially applicable for sureties, and there are numerous court cases where deficiencies in surety agreements led to early termination of the respective suretyships.
Investment protection
More and more foreign investors are seeking to protect their investment either under bilateral investment treaty (BIT) or under investors protection clause available in multilateral agreements for specific areas such as the Energy Charter Treaty.
Previously in the course of investment structuring, the main emphasis, as a rule, was made on tax financial, corporate, and tax optimization aspects. Now more and more attention is paid to international investment protection tools, in particular, the possibility to litigate against the State at the International Centre for Settlement of Investment Disputes (ICSID).
Different BITs provide for different rules as to which disputes could be referred for consideration of the investment arbitrage, and this impacts the selection of jurisdiction for holding/sub-holding/investment companies involved in the project. Sometimes two-tire structures are set up to be covered by BIT.
For instance, the Cyprus-Hungary-Ukraine structure where Hungary is used primarily due to the availability of a well-protecting BIT with Ukraine.
CYPRUS AS AN INVESTMENT ROUTE TO THE UKRAINE
According to the National Bank of Ukraine, in the first quarter of 2021 Cyprus remains the largest foreign investor in the Ukrainian economy. This means that Cyprus remains one of the most popular jurisdictions for the channeling of investments to Ukraine, notwithstanding a number of amendments to Ukraine – Cyprus double tax treaty (DDT) introduced several years ago that substantially worsened tax implications of repatriation of proceeds to Cyprus companies.
Cyprus has a number of advantages which it is hard to overlook. First of all, that is well established non-expensive professional service infrastructure. The second one is an internal preferential tax regime for holding companies. The third one is that Cyprus is a member of the EU and it adheres to the EU standards and regulations.  Short flight time, well-development logistics network, affordable living costs, and political stability Cyprus event more attractive jurisdiction for channeling investments to Ukraine.
And last but not least, Cyprus law is based on the law of England and Wales. Thus, the latter can be applied to shareholders' agreements as well other related documents (put and call options, sureties, etc.) concluded in regard to a Cyprus company with minimum alterations. As the laws of England and Wales (and LCIA as arbitration) are quite common for governing relations between shareholders in this part of the world, the possibility to apply it without any or with some minor modifications adds to the attractiveness of Cyprus as a holding jurisdiction for Ukrainian companies. That, along with reasonable service costs, makes Cyprus an ideal jurisdiction for setting up joint venture holding companies.
One of the key points which are lacking in respect of Cyprus is BIT. And although investments into energy are protected under the energy Charter Treaty, the lack of BIT with Ukraine is still a disadvantage for investment in other fields of economy. At the same time, the lack of the BIT is not an insurmountable obstacle; as mentioned earlier, it is always possible to set up a two-tier structure using intermediary sub-holding incorporated in a jurisdiction that has appropriate BIT with Ukraine.
Concluding, it is worth noting that investing in Ukraine is possible, and there are a number of industries that demonstrate constant material growth. At the same time, investment projects should be implemented carefully, with proper preparation, and with due respect to local peculiarities. Additional safeguard options of investment arbitration should be also considered.
In terms of foreign jurisdictions applied for investing in Ukraine, Cyprus appears to keep leading positions, and that is unlikely to change in the near future. This is inter alia due to its flexible corporate law, reliable and non-expensive services providers, and geographical proximity to Ukraine. And although there are some disadvantages as mentioned earlier, they can be overcome by means of proper structuring and in particular by involving sub-holding companies from appropriate jurisdictions.
---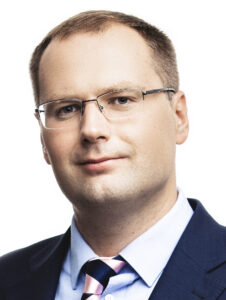 Sergiy Benedysiuk, partner at LCF Law Group, head of Corporate, M&A, and Antitrust
---