Not all crypto projects are created equal. Due to the nature of DeFi (decentralised finance), namely it being trustless and permissionless, the sphere is replete with bad actors. Many developers create enticing protocols which are nothing more than glorified rug pulls. These projects lure investors in with promises of getting rich quick, whereas in reality, the investor is parted from their funds and goes broke fast.

Finding trustworthy crypto projects is an art that prudent investors spend years developing. This article features three crypto projects that deserve a special mention and are solid choices for the long-term investor.

Gnox (GNOX)

Gnox is a protocol currently in its presale phase that is taking no notice of the macro bearish sentiment and is performing strongly, recording a 63% increase in price in recent weeks. Gnox is the first protocol to offer yield farming as a service, simplifying DeFi investment and bringing it to a broader audience. Gnox makes this process simple through its treasury which is deployed in DeFi protocols on behalf of the investor. The art of DeFi investment is reduced to a single investment vehicle: GNOX. Holding GNOX entitles token owners to a stablecoin reflection every 30 days, and this passive income stream is proving to be popular amongst investors.

Why has Gnox Risen in Price?

The Gnox protocol saw an uptick in its price following the team undergoing KYC procedure- within DeFi undergoing KYC is the golden seal to prove to investors that the team has long-term visions and the project is not a quick cash grab. Gnox saw another uptick following its smart contracts being audited, further galvanising investor trust. But recently, a surprise announcement from the dev team of an enormous token burn- more than 2.5 billion tokens- sharply pushed the price up. And the developers have announced that token burn events will occur following each presale phase's culmination. Now the question is how high can Gnox go?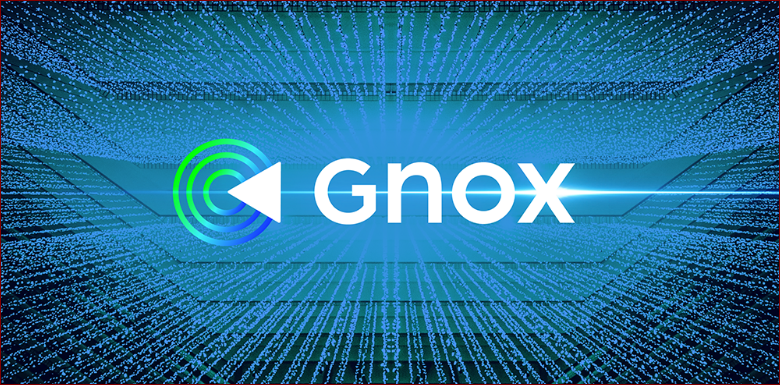 Cardano (ADA)

Launched in 2017, the Cardano network, the brainchild of Charles Hoskinson is another crypto that cannot be ignored when discussing projects with enormous long-term potential. Hoskinson famous for his slow and mathematical approach has focused on building a more environmentally friendly and scalable network. And on both points, he has succeeded with the Cardano network boasting a TPS (transactions per second) of 250, making it far faster than its greatest competitor Ethereum, which has an average TPS of 13.

One of the most significant bullish indicators for ADA, the native token of the Cardano network, is that 72% of the total supply is currently staked. The vast majority of investors have their assets staked to verify network transactions contributing to the network's security and generating passive income in ADA rewards. Investors only stake their crypto when they believe in future price appreciation.

Dogecoin (DOGE)

DOGE is not a token to be sidelined just because it is a ''meme coin''. DOGE's past performance forces investors to take the asset more seriously, putting in an eye-watering run in the first five months of 2021: starting at mere fractions of a cent and rallying to nearly $0.75. Early investors will have netted gains of more than 15,000%.

DOGE is an excellent example of behavioural economics at play. It is very likely to put in another huge run driven by investor psychology, and many investors wait patiently for the day that DOGE trades above $1. When market sentiment reverses, DOGE will rally again.

Find Out More Here:
Join Presale: https://presale.gnox.io/register
Website: https://Gnox.io
Telegram: https://t.me/gnoxfinancial
Discord: https://discord.com/invite/mnWbweQRJB
Twitter: https://twitter.com/gnox_io 
---
DISCLAIMER – "Views Expressed Disclaimer: Views and opinions expressed are those of the authors and do not reflect the official position of any other author, agency, organization, employer or company, including NEO CYMED PUBLISHING LIMITED, which is the publishing company performing under the name Cyprus-Mail…more
---