Cryptocurrencies have been at the forefront of a financial revolution that has taken the world by storm. From posting continuously rising returns to restricting control of third-party institutions in investments, these blockchain-powered assets are helping investors cost-effectively take charge of their money. While traditional cryptocurrencies have always been in demand, meme coins are a niche blockchain-based cryptocurrency, inspired by a meme. While the initial meme coins were dependent on their social media traction as far as returns were concerned, there are a few meme coins like Big Eyes that have a practical purpose that makes financial sense.
Big Eyes has set out to launch a full-stack community token that can help its users seamlessly shift their wealth generation process to the decentralized finance (DeFi) ecosystem and participate in a global financial revolution that is powered by blockchain technology. The launch of the token is in tandem with the way community tokens are fast gaining traction across the world as a wealth generation mechanism both for commercial as well as charitable purposes. Big Eyes' differentiating factor is its commitment to building a blockchain ecosystem that is self-sustaining and boosts chances of growth and income generation with assets like cryptocurrencies and non-fungible tokens (NFTs). By liberalizing access to DeFi assets like NFTs, Big Eyes also aims to catalyze the blockchain ecosystem.
The platform also rolled out a native token BIG that will be available for buyers on presale. The token will be instrumental in meeting all transactional obligations on the platform like staking, token swapping, paying fees, and liquidity pool acquisition, among others.

Big Eyes: What's the name all about?
The meme coin is based on the legend of 'Big Eyes' – a cat with big eyes. While he was always tired of being called 'cute' and 'meek', the cat later realized that he could cash in on the 'cute' factor and earn millions with memes. The cat was later adopted by a rocket scientist couple, who worked at NASA. He learned all about space engineering from the couple. All was well until the couple left the cat to be on his own for a YouTube experiment. Exasperated, the cat hitched a ride on a yacht to find his life's purpose. After facing his fair share of ups and downs, he reached Japan, where immersed himself in the culture. While delving deep into the art behind sushi and practicing Zazen, he finally came to terms with his cuteness. He realized that it was actually a strength and rest as they say is history!
Is Big Eyes a reliable project?
The platform is built on a robust security framework that offers users an enhanced degree of security and privacy. To keep things going smoothly, there is a team of experts at Big Eyes that is working actively to ensure seamless user experiences. For starters, there is Top Cat aka PawZilla with an unmatched sense of ambition. Then there is also the Tech Cat or the Catnipper who looks after the technical end of the platform. The Hype Cat or HypePurrr ensures that user engagement remains at its maximum. Law Cat or CatsEyes looks after the legal formalities and issues of the platform. Meanwhile, Op Cats, TenPaws, and CatSuit will look after the overall management of the Big Eyes platform.
As part of its community building efforts, Big Eyes has planned extensive marketing activities that will not only ramp up its reach but also help in expanding the community.
To carve its niche in the meme coin market, Big Eyes plans to undertake several activities and partner with social media influencers to acquire new users. Over time, it hopes to launch more successful initiatives that will be amplified by innovation and its community reach.
Lastly, users can deepen their association with the platform by buying Big Eyes' official merchandise. They can also pitch in with fundraising initiatives of the platform and expand the reach of the BIG Token.

How can investors benefit from Big Eyes?
One of the most distinguishing factors about the platform is its commitment to building a community-driven ecosystem that encourages participation in its daily operations. One of the ways this is facilitated is through tokens. By acquiring BIG Tokens, users will be able to play a key role in the platform's development, shaping its future vision. Plus, as there are no taxes on any transactions, it proves to be a cost-effective investment option.
Big Eyes' dynamic tax system can be counted among its key USPs. The feature is sure to attract more investors as the platform gains more traction. The tax structure will set in motion a slew of automated changes that include auto burn, liquidity pool acquisition, and the marketing wallet.
Talking about the NFT marketplace of the platform, users can look forward to having a good time while exploring new opportunities to earn revenue. Big Eyes will be organizing NFT events regularly to ensure that its users can participate in NFT auctions. It will be working towards taking its NFT collections to the Top 10, generating more value and wealth for its community. Under its first NFT project, Big Eyes will be betting big on art to push it to a Top 10 NFT. Any profits that the platform earns from an NFT event will be put up for a 'burn or not to burn' vote in the Big Eyes community.
Let's talk about Big Eyes' commitment to charitable causes. A portion of the platform's token supply and funds are dedicated to charitable causes. The Big Eyes team believes in creating a self-propagating ecosystem where each element generates wealth and prospers. In tandem with the approach, the team sets aside a portion of their funds for charitable causes which leads to the betterment of the entire world.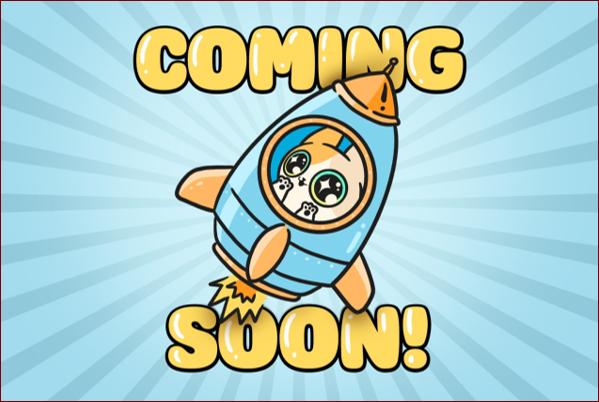 At the core of Big Eyes' efforts is its aim to take DeFi solutions to the last mile. Given the nascent structure of DeFi protocols, these solutions are still inaccessible to around 99% of the world's population. The platform will feature services like the Big Eyes Swap, in-depth tutorials, and how-to guides that will help simplify people's understanding of decentralized finance. At the same time, Big Eyes' next-generation backend systems make the process even easier and facilitate hassle-free learning.
More about the BIG Token
Interested buyers will be able to buy the BIG Token on public presale. The total supply of the token is 200,000,000,000 units. Of this, 90% will be available for presale – 70% for public presale and 20% for exchanges. The platform will set aside 5% of the tokens for its marketing activities and another 5% for contributions to charitable causes. Such contributions would be made via a transparent process that aims at boosting customers' confidence in the platform.
Another advantage that users can look forward to while investing with Big Eyes is that no taxes or fees would be levied on the sale or purchase of tokens. However, NFT transactions on the platform will be charged at 10%. The tax proceeds will be divided between the original seller (4%), token holders (5%), and charitable organizations (1%). The distribution underlines the platform's policy of incentivizing participation and community growth.
The token supply is governed by an auto-burn feature that burns the tokens regularly. The feature keeps the supply of BIG Tokens limited, thereby minimizing price fluctuations.
---
DISCLAIMER – "Views Expressed Disclaimer: Views and opinions expressed are those of the authors and do not reflect the official position of any other author, agency, organization, employer or company, including NEO CYMED PUBLISHING LIMITED, which is the publishing company performing under the name Cyprus-Mail…more
---