As technological advancements usher in sweeping changes across the entire economy, the banking sector could not be an exception.
Hellenic Bank saw the need for digital transformation in the banking system early on, realising that the way we trade evolves constantly while people's needs shift. Competition between banking products and services has now gone global.
Amid this new state of affairs, Hellenic Bank rolled out its digital Transformation Plan with the aim of upgrading its services, setting itself apart in the market, and continuing to provide seamless customer experience, competitive products, and bespoke services to its clients.
Remaining faithful to its customer-centric approach, Hellenic Bank worked on simplifying its procedures and further advancing its operational model by investing in alternative channels of service provision and creating new products and services.
Data proves that the public embraced the Bank's move to digitisation, as 82% of all transactions are conducted through its alternative channels. It is worth noting that Hellenic Bank was the first lender in Cyprus that enabled its customers to register online without having to visit a branch, and offered them the option of ordering a debit card by phone.
Hellenic went a step further, letting customers book appointments — in person or virtual — with their bankers through its online 'Book A Meeting' service. It also continued to invest in infrastructure and personnel in a bid to improve the quality of its new products and services.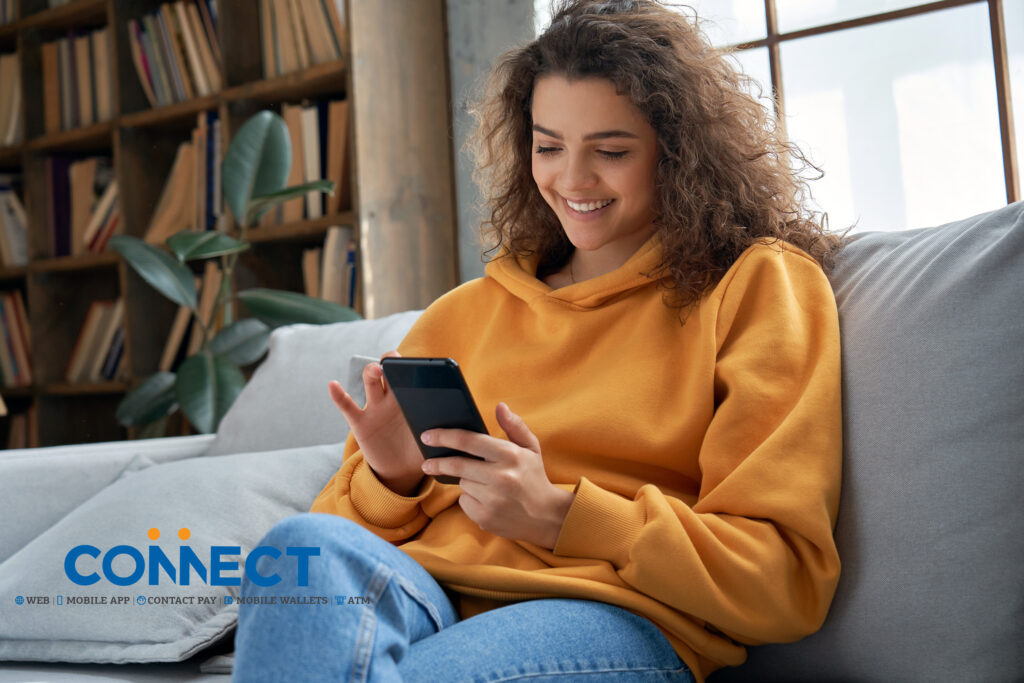 Hellenic Bank Mobile App – Contact Pay
With more than 200,000 users, the upgraded Hellenic Mobile App simplified the way customers do business with the Bank.
Through the Mobile App, users can transfer cash, make payments, pay utility bills, and have direct access to their accounts, cards, and transactions, in just a few seconds. In fact, Mobile App users can send or receive cash to their phone contacts through the Contact Pay option. Connection to their account and identification is secure (biometric), easy, and fast, without the need for passwords.
At present, it is estimated that 97% of cash transfers is conducted through Online Banking.
Apart from the Hellenic Bank Mobile App, customers who own Android or HUAWEI handsets can use the Hellenic Bank Wallet, or ApplePay if they are iPhone or iPad users, to make fast and contactless payments. In the event of loss or theft, Hellenic Mobile App allows users to temporarily deactivate their cards.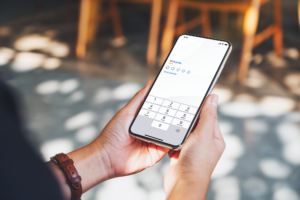 It goes without saying that Mobile App functions are also available through Hellenic's Web Banking, which allows users to transfer up to €1,000 to European countries (SEPA) without charge, find and print their IBAN, pay utility bills, recover their PIN, temporarily deactivate their card, apply to open an account, or for loans and insurance products.
Upgraded Web Banking
Hellenic Bank will soon inaugurate the new, upgraded version of its Online Banking, which is based on Omnichannel customer experience technology, meaning customers will receive the same service experience and options through Web Banking and their smartphone app. The Bank will very soon present its upgraded Web Banking officially and put it at the disposal of its customers. Experts at the Hellenic Bank 'digital laboratory' are constantly reviewing all developments and new trends and fine-tuning products offered by the Bank, as always in accordance with its customers' evolving needs.
24/7 ΑΤΜ SERVICE
While upgrading its products and services, Hellenic Bank has also invested in improving infrastructure like its ATM network. In this new era for the banking system, ATMs represent a central trading point, replacing many services that were previously provided by branches. Hellenic ATMs have smart touchscreens that allow contactless card reading for 24/7 cash withdrawals and multiple cheque and cash deposits that are immediately credited to customers' connected accounts or credit cards. It is estimated that around 60% of deposits and 95% of withdrawals are conducted through Hellenic Bank's ATM network instead of its branches, as was the case in the past.