ptimism (OP) and Litecoin (LTC) are two extremely popular crypto investments. Over the past week, Litecoin (LTC) daily trading volume has regularly passed $1 billion in trading volume, and Optimism (OP) has passed over half a billion. While both projects continue to grow, the TMS Network (TMSN) presale has just hit a new high of $0.038.
TMS Network (TMSN) is an innovative new investment platform created on the Ethereum (ETH) blockchain. TMS Network (TMSN) is designed to solve issues linked to decentralized exchanges and traditional stock exchanges using DeFi technology. 
TMS Network (TMSN) showcases the widest range of assets on any investment platform, with over 500 cryptocurrencies, a range of real-world stocks, equities, forex, CFDs and more. When buying assets through TMS Network (TMSN), investors never need to use fiat or make an account. They can simply connect their wallet and get started for a fast, easy, and cost-effective trading experience. 
TMS Network (TMSN) is currently in the second stage of its presale, and has raised over $3.5 million, with the value of TMS Network (TMSN) tokens recently hitting a new all-time high. Token holders earn a number of benefits throughout the platform, most notably voting rights to influence future policies, advanced trading tools, and access to the best customer support. 
Social trading is an extremely important factor in the TMS Network (TMSN) ecosystem. New and less experienced traders will have the opportunity to watch and learn from the market's very best, improving their own investment game in the process. 
As well as social trading, investors using TMS Network (TMSN) to buy assets will be able to utilize a bespoke portfolio management interface, AI trading options, trading signals, and an outstanding academy as part of their investment experience. These factors, alongside predicted price increases, have put  TMS Network (TMSN) in huge demand as the crypto market continues to grow. 

Optimism (OP) daily trading volume passes $500 million
Optimism (OP) is one of the fastest-growing Ethereum-based L2 blockchains. Optimism (OP) was created for Ethereum developers, who can create Ethereum apps that are fast, scalable, and stable. The issue with many current Ethereum apps is the price per transaction. Optimism (OP) overcomes this by offering low transaction costs to enhance overall usability. 
Having already saved over $1 billion in gas fees and distributed $1 million in public goods, Optimism (OP) is slowly becoming a popular investment. During the second week of March, Optimism (OP) daily trading volume passed $500 million on several occasions, with Optimism (OP) trading volume surpassing popular coins such as Dogecoin (DOGE). 
Litecoin (LTC) returns turn negative in March
Despite being one of the best-performing cryptocurrencies in January, Litecoin (LTC) has underperformed throughout the past few weeks. Litecoins (LTC) value has decreased by 13.69% in the past month, with Litecoin (LTC) hitting lows of $66 following its highs of over $100. 
While the value of Litecoin (LTC) has declined, its trading volume is the highest it has been for months. Litecoin (LTC) daily trading volume has increased above $1 billion several times throughout March, which suggests that investors remain bullish about Litecoin (LTC).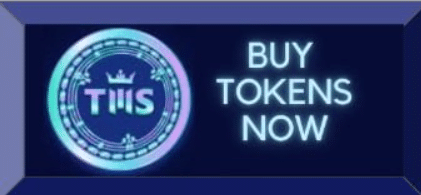 For more information about TMS Network (TMSN) and to get involved in the presale, check out the links below:
Presale: https://presale.tmsnetwork.io
Whitepaper: https://tmsnetwork.io/whitepaper.pdf
Website: https://tmsnetwork.io
Telegram: https://t.me/tmsnetworkio
Discord: https://discord.gg/njA95e7au6
---
DISCLAIMER – "Views Expressed Disclaimer: Views and opinions expressed are those of the authors and do not reflect the official position of any other author, agency, organization, employer or company, including NEO CYMED PUBLISHING LIMITED, which is the publishing company performing under the name Cyprus-Mail…more
---