With its unwavering commitment to user empowerment, TMS Network (TMSN) is paving the way for a new era of diversified and informed trading. The past weeks have been a novel investment experience as TMS Network moves to conclude its fourth presale phase after amassing $6 million. Read on to see what sets TMS Network (TMSN) apart from Fantom (FTM) and TRON (TRX).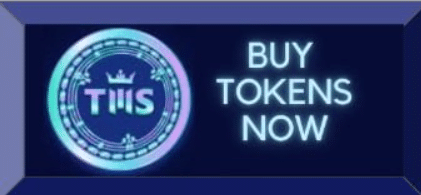 TRON (TRX) remains volatile despite seeing some growth
Established in 2017 by the Tron Foundation, a non-profit organization based in Singapore, Tron (TRX) is a decentralized digital platform built on blockchain technology. At the core of Tron (TRX) lies its native cryptocurrency, Tronix (TRX).
TRON's main purpose 
TRON's (TRX) primary objective is to create a global entertainment system that enables the affordable sharing of digital content. By leveraging blockchain technology, TRON (TRX) aims to revolutionize digital content distribution and consumption.
Token holders utilize the TRX cryptocurrency within the TRON network to directly compensate content creators for accessing their applications. TRON's (TRX) seamless and direct payment system empowers users and content creators, fostering a mutually beneficial environment within the TRON ecosystem.
Since the start of 2023, TRON (TRX) has been experiencing a positive trajectory and is presently valued at $0.077. This growth in development has led bullish investors to anticipate a potential increase in TRON's price, with projections suggesting it could reach $0.082 by the close of 2023. However, many crypto experts predict a bearish move by June ending that may see TRON (TRX) fall below $0.06.
Fantom still not up to par with TMS Network
Fantom (FTM) is currently trading at $0.34. After several moves, Fantom (FTM) has gotten the attention of analysts who predicted a price increase between $0.79 and $0.88 for 2024. However, these forecasts may underestimate the actual intrinsic value of Fantom (FTM), considering its robustness and liquidity within its DeFi ecosystem. 
Notably, the recent upgrade of the Fantom (FTM) wallet further enhances its appeal. Moreover, Fantom (FTM) has attracted numerous developers keen on deploying GameFi projects on the network.
The future of Fantom (FTM)
With its strong fundamentals and growing ecosystem, Fantom (FTM) demonstrates its potential for significant growth and adoption in the future. Standing out as one of the rare layer blockchains capable of competing with Ethereum (ETH), Fantom (FTM) excels in a risk environment, outperforming many other tokens. However, Fantom's (FTM) growth trajectory is far from TMS Network's (TMSN), which promises more profits.
TMS Network remains the most innovative presale Crypto platform
TMS Network (TMSN) distinguishes itself as a cryptocurrency that tackles real-world challenges within the market. It simplifies the buying and selling of digital assets, offering a streamlined and secure trading experience. 
By eliminating the need for intermediaries in platform transactions, TMS Network (TMSN) effectively reduces transaction fees, allowing the blockchain network to provide enhanced value to its users. 
The removal of go-betweens also safeguards against fraud and manipulation, amplifying the appeal of the cryptocurrency. Notably, the three previous presale stages exceeded expectations, and the fourth phase, currently selling at $0.093, is nearly sold out. This highlights the growing interest and demand for TMS Network (TMSN).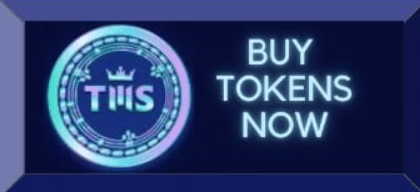 What's in store for TMS Network (TMSN)?
With its commitment to secure and efficient trading, TMS Network (TMSN) can revolutionize the cryptocurrency market and record more than the $6 million it has already raised. 
Furthermore, through its innovative approach and elimination of intermediaries, TMS Network (TMSN) presents a promising future for traders seeking a transparent and trustworthy platform for their digital asset transactions.
Bottom line
Forget about Fantom (FTM) and TRON (TRX) for a moment, and invest in TMS Network (TMSN) now to secure your place at the forefront of true innovation in the crypto market. 
For more information:
Telegram: https://t.me/tmsnetworkio
Website: https://tmsnetwork.io
Presale: https://presale.tmsnetwork.io
Discord: https://discord.gg/njA95e7au6
Whitepaper: https://tmsnetwork.io/whitepaper.pdf
---
DISCLAIMER – "Views Expressed Disclaimer: Views and opinions expressed are those of the authors and do not reflect the official position of any other author, agency, organization, employer or company, including NEO CYMED PUBLISHING LIMITED, which is the publishing company performing under the name Cyprus-Mail…more
---