Cyprus has the highest rate of pre-term births in Europe. But Birth Mote(s) offers words of hope and comfort for those affected finds Alix Norman
At close on 12 per cent of all births, the number of premature babies born in Cyprus is just above that of Greece (11.3 per cent), and well above third-place Hungary, where 8.7 per cent of births are pre-term.
It's a statistic that's long baffled specialists worldwide. But, as you pace the hospital halls, haunted by a premature birth in your own family, the whys and wherefores mean nothing. For those who have been intimately touched by the fears associated with pre-term birth, the entire world narrows down to you and the incubator.
Annie Cowell has been on just such a harrowing journey. A Yorkshire lass by birth, the 61-year-old ex-teacher is now a resident of Larnaca. Her connection with the island is strong: she's lived in Cyprus since 2002, taught at the American Academy, and her sister is married to a Greek Cypriot. But her distressing story begins with her Turkish Cypriot daughter-in-law who, in May of last year, was rushed to Homerton Hospital.
"On May 6, 2022, my son Jonathan and his partner Jade held their official wedding ceremony in Bellapais, close to her family's home. It was such a joyful occasion, a celebration of a love kindled years before when the two met at school. And now, seven months pregnant, the couple were becoming a family!"
Just two days after the wedding, the newlyweds flew to the UK. But on the flight, the bride began to have severe chest pains. "As soon as they landed, they rushed straight to the hospital," says Annie. "And there they were told that Jade had severe pre-eclampsia: her organs failing, she needed an emergency caesarean in order to save the lives of both her and the baby."
Annie's son messaged her in the early hours of the morning. "I'll never forget the text," she adds. "It said: 'At the hospital. Pre-eclampsia. The baby may be stillborn.' Of course my husband and I went straight to the airport. We jumped on the first flight available…"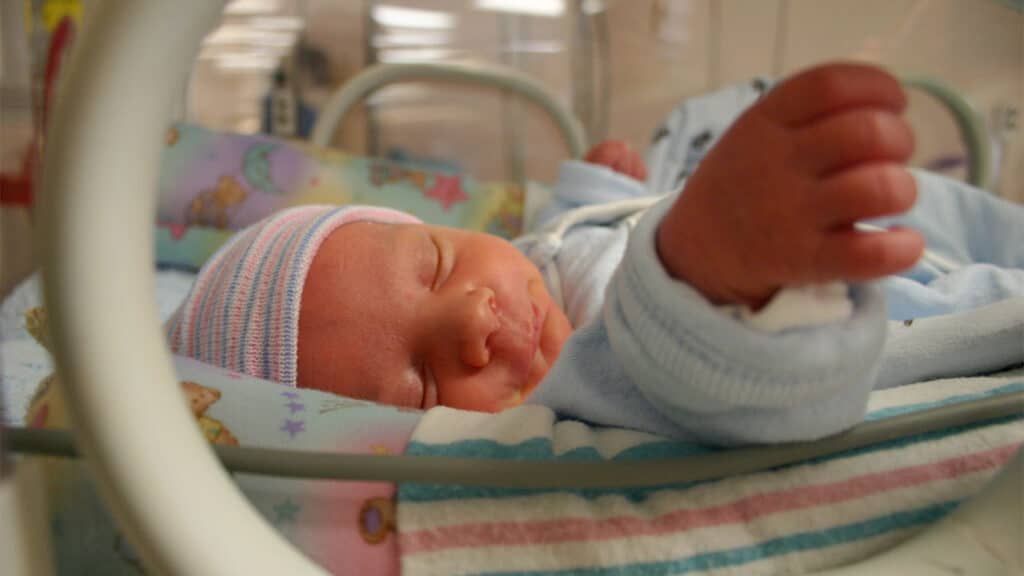 Eight weeks premature, Wesley weighed barely a kilo. His mother was also fighting for her life. "We were told that if they'd delayed the hospital by an hour, neither would have survived," shudders Annie.
And thus the long wait began. Living out of a suitcase at the Hackney Central Travel Lodge, Annie had three months of hell ahead. But where her experience differed from most was in her coping mechanism.
"I've written poetry all my life. I love how a poem can transform a thought, emotion, idea or opinion – creating light from darkness, casting a spell on both writer and reader. Good poetry is like magic and, at this terrible time, it became my magic. It became my therapy."
Sitting in hospital waiting rooms, between snatched sleeps Annie began to jot down her thoughts. "At first, I struggled to describe such an experience. But I've always loved how a poet can, with just a few words, contain such vastly emotional experiences. So that's what I started to do: writing and rewriting poems, stripping down my thoughts and feelings to the minimum."
As Wesley fought for life, Annie fought for words – the simplicity of her poetry making the unbearable bearable. "It was hard to relive, even though the experience was ongoing," she recalls. "And as I waited and waited for news, as the days stretched into weeks, a narrative sequence began to form."
Annie started to write of her son's wedding, of a time before. She tells of a mountain marriage, where 'we glowed like fireflies as we danced' and 'flickered amongst bougainvillea.' 'How fragile our joy', she adds in hindsight.
She began to put words to the first life-changing message: 'Stillborn. Born. still. The word winds me. It is three short days since you made your vows and we danced under the stars.' She wrote of her first, photographic glimpse of a grandson 'made of tubes and wires; a helmeted warrior with fists guarded, ready for battle'.
She describes the interminable waiting: 'There is a pigeon sky splattered with clouds', and the comfort offered by strangers. Writes of the first, the very first time, she is allowed into the NICU: 'We hold our breath stare and stare and stare, still unable to touch. But we are close enough to watch your breaths fluttering in your belly. Close enough to see that you are real.'
"As Wesley began to improve, I started to take more notice of my surroundings, observing the strong community and the wonderful green spaces. As his life grew stronger, so too did life seep back into my soul. And I found, as the time for him to go home approached, that the poems had shaped themselves into a sequence."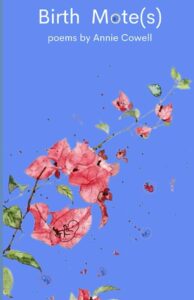 A year later, just in time for Wesley's first birthday, this poetic sequence has become Birth Mote(s). Published by Alien Buddha Press, it's already been shortlisted for this year's prestigious WriteBlends poetry award, and a number of its poems published individually in well-known journals. But this wasn't the initial intention, Annie says.
"When I wrote these poems it was as a kind of therapy for myself, a way of processing and making sense of what was happening; I never really imagined that they would be read by anyone else. Now, I see them not only as a memento of a dreadful time, but also perhaps as a hope – a comfort for other families who have endured similar experiences.
"Since Wesley was born," Annie adds, "I have discovered how many babies come into this world prematurely. And now I understand how long lasting are the consequences for the baby, the parents and the extended family. Life is fragile. It is so fragile," she concludes. "One day, you dance amongst the bougainvillea. The next, your entire existence narrows down to words of hope."
Birth Mote(s) is available from various online outlets, including amazon. For more information, visit anniecowell.com