With the summer on its way, our thoughts inevitably turn to holidays. But with Covid still holding sway, dare we leave Cyprus? Alix Norman asks whether its vacation or staycation time
Summer is here, and with it, a 40-year-old question posed by The Clash. With populations vaccinating at top speed, green passes coming into effect, and more than a year of lockdowns behind us, we're all asking just one thing: should I stay or should I go?
Last year was a total wash-out in terms of foreign travel. And though Cyprus may be the ideal vacation spot (what wouldn't your foreign relatives give, right now, to be soaked in sunshine rather than rain?!), we all need a break from this purported paradise once in a while.
We asked four inveterate travellers and one travel expert whether we'll be eschewing the staycation for a proper vacation this summer; in short, will we stay or will we go?
"Go!" says 50-something radio presenter and producer Saskia. "I've been in Cyprus for over a year now, and I have a bad case of islanditis! I can't wait to get on an aeroplane, and I've already booked my summer flights – first to Sunderland for an academic conference, and then to the Netherlands to see my daughter who's studying abroad."
Nicosia-based Saskia, who has travelled to almost 50 countries and once owned a travel company in South Africa, is currently waiting for her second vaccine and looking forward to her August trip. "There's such a positive excitement to having something planned. My flights and accommodation are already paid for – albeit with extra travel insurance, just in case; last year I lost more than a few tickets thanks to the measures! –  and to be honest, it's cheaper to holiday abroad at the moment. With the lack of visitors, I don't know why the local hotels aren't reducing their prices over July and August; I can get a 5-star vacation and flights abroad for the same cost as a week in a hotel here!"
"Stay," says 75-year-old widower Socrates. "Why? Because I still don't think it's safe to travel, especially at my age, with underlying health conditions like high blood pressure and diabetes." Even though he's already had both his vaccines, and is a lifelong travel devotee, Socrates has decided to make the most of his Larnaca location this year.
"I've got my own pool, the beach is right there – I'll manage," he says wryly. "Before Covid, I'd take several vacations a year; I've been to every continent except Antarctica, and I love to travel, especially on cruises. But though I can't wait to see the world again, it's still too early to be truly safe," he maintains.
While Socrates is aware that many luxury cruise liners are now operating out of Limassol, he's not yet ready to set sail. But Vasilis Stamataris, the President of the Association of Cyprus Travel Agents, suggests that global cruise companies now sailing out of Limassol offer a viable holiday option this summer.
"During Covid, some large cruise liners moored off Cyprus," he explains. "Since the measures have eased, they've launched new routes in the region. This is great," he says, "for foreign visitors – retired Americans or Brits, who are always looking for new adventures. But it also offers locals the opportunity for a unique experience, and we're seeing a few bookings from residents this summer."
Vasilis also notes that vacation reservations through travel agents have increased, as locals seek professional guidance on where and how to holiday. "If you're booking your holiday online, you may fall foul of changing restrictions," he notes. "We've noticed that potential travellers are turning instead to their travel agents for a safe, effortless experience. Bookings have been up since early May," he adds, "with holidays to Greece the most popular, closely followed by European destinations such as Prague, Austria, and Germany."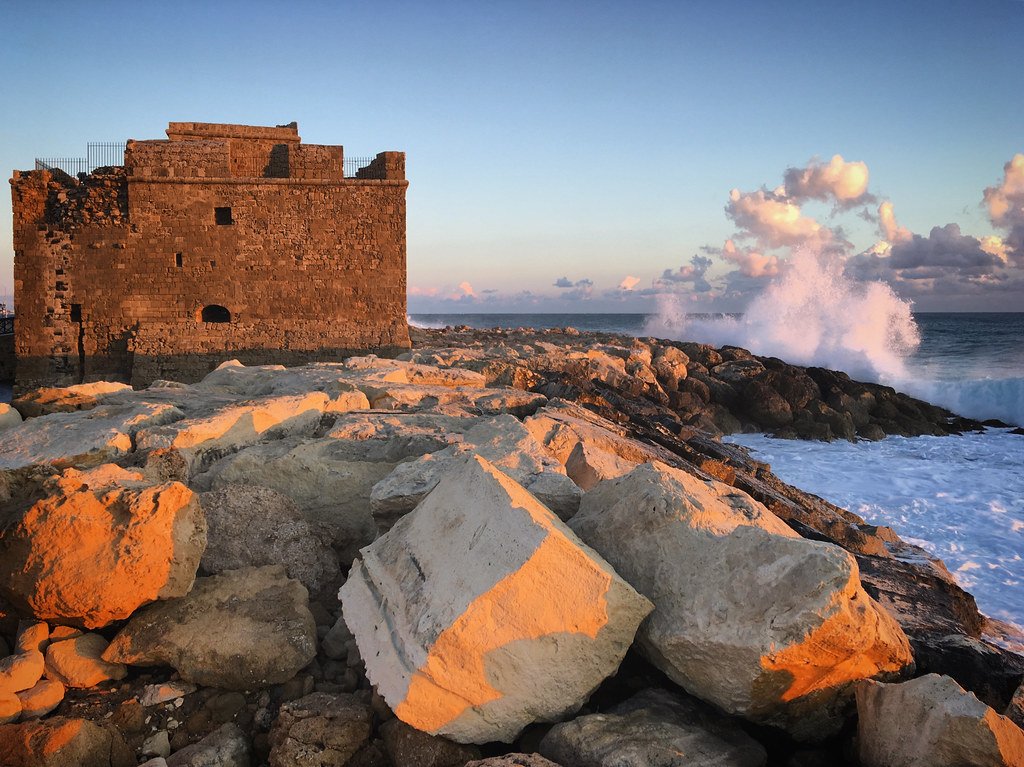 Elisabeth plans to visit Switzerland this summer. An inveterate adventurer and travel blogger, who left Cyprus "23 times in 2019!" she's been feeling the bite of restrictions. But though she's journeyed the world, it's home that calls her heart on her first trip abroad in months: "Switzerland is my other home, and both my children are there. And it was the last place I visited before the lockdown too."
Although Elisabeth has not yet booked her flights – "I will as soon as I know that there's no more quarantine in Switzerland" – she's not worried. "I'm not taking any special precautions, because flights can be changed so easily these days. But, after the pandemic, I'll never take travel for granted again," she adds. "I'm incredibly grateful I will get to see my family this summer; you have no idea how much I'm looking forward to this trip!"
Those, however, who were caught abroad when the pandemic began have had quite enough of travel for the time being. 40-year-old policy advisor Costa plans on staying put all summer.
"Last year, while everyone in Cyprus was enjoying summer at the beach, we were stuck in Melbourne, in the world's longest and strictest lockdown!
"We were finally able to return to the island in October," he adds, "just when Australia opened up and Cyprus went into a series of lockdowns. I reckon we've spent most of the last 14 months on near house arrest – a nightmare with three young kids, two of whom spent the better half of their first and second years on this planet in lockdown!
This year, Costa and family will be holidaying in their villa in Protaras, and spending a few weekends with the in-laws in rural Paphos, "doing absolutely nothing other than relaxing, swimming and a little sightseeing. While I'm aware we're amongst the privileged few who have food to eat and a roof over our heads, money is still a factor for us," he adds. "We don't want to waste any more hard-earned cash on a risky getaway – who knows what might happen to us this time round! When it comes to summer 2021, we're very clear on our plans… We'll stay!"