Bear markets can happen for many reasons, including economic recessions, inflationary fears, interest rate hikes, and political uncertainty. Following the current political and economic situation, investors have lost confidence in crypto-assets and sold them, driving prices down even further. As the bear market continues, we see lower prices for cryptocurrencies like Bitcoin, Ethereum, Litecoin, and other major coins. 
However, Gnox (GNOX) seems to be dealing with the negative trends quite well – the token price surged by 60% during the bear market. Tron (TRX) and Bitcoin Cash (BCH) are successfully holding their feet too. Let's overview the key to the success of GNOX, TRX, and BCH.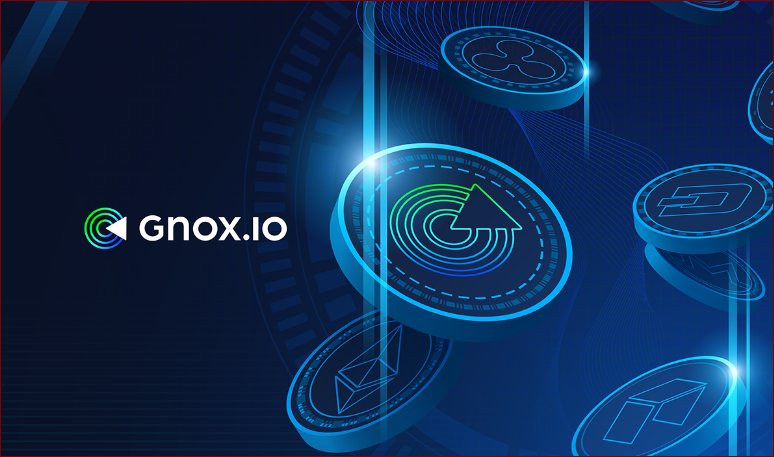 Gnox (GNOX)
Not only surviving but increasing the price in the bear market is not an easy thing to do. What's Gnox's secret? 
Gnox has entered the crypto industry under the name of the world's best reflection token, offering yield farming as a service. Although it sounds ambitious, the team so far manages to keep the investors' hopes high.
Gnox's new revolutionary platform allows people to earn passive income without doing their analysis and effort continuously. Instead, Gnox's professional team has developed a top-notch yield farming aggregator that will automatically generate profits for the holders every hour. 
Investors simply need to buy and hold the tokens in the liquidity pool to be eligible for rewards. In return, the Gnox team redistributes 1% of all $GNOX transactions to the holders. 
Gnox is successfully building a solid community and fame thanks to its innovative services that helped token increase by 60% and reach $0.016. After each presale phase, the team announces a token burn event, which again triggers the price and benefits early investors. 
Moreover, Soken, a leading DeFi and Web3 security company, granted GNOX a KYC badge and approved its Smart Contract, highlighting Gnox's enthusiasm and dedication.
Gnox is currently in its ICO phase, and the final launch is scheduled for Q3.
Tron (TRX)
Tron, a popular blockchain-based operating system on which decentralized applications can be built and media content shared, was launched in 2017. The TRX token itself is used to access certain operational software functions in the Tron protocol. Initially, the project was launched to give digital content producers full ownership and encourage them with rewards for their work. 
Online media is getting part of our daily life, and Tron's initiative truly has good potential. Tron has been dealing well with the bear market, so if you're an aspiring content creator, or maybe you're just passionate about media and want to Interact with all dApps on the network, TRX can be an exciting investment choice.
Bitcoin Cash (BCH)
Bitcoin Cash (BCH) is a proof-of-work blockchain network, independent from BTC, with its own community. Compared to Bitcoin, BCH works faster and has lower transaction fees than its predecessor due to the larger block size. Additionally, it is more suitable for smaller transactions. 
Bitcoin is the world's leading and most used cryptocurrency, and BCH is simply an upgraded version with colossal potential. During the bear market, the coin survived well, giving investors hope for the bigger perspective. 
Bottom line
GNOX, TRX, and BCH have performed pretty well during the bear market. Gnox, which is not officially even listed yet, has somehow managed to surge its price by 60% in these brutal market conditions, sending positive signals for the future. Are bulls coming back?
Learn more about GNOX:
Join presale: https://presale.gnox.io/register
Website: https://Gnox.io
Telegram: https://t.me/gnoxfinancial
Discord: https://discord.com/invite/mnWbweQRJB
Twitter: https://twitter.com/gnox_io
---
DISCLAIMER – "Views Expressed Disclaimer: Views and opinions expressed are those of the authors and do not reflect the official position of any other author, agency, organization, employer or company, including NEO CYMED PUBLISHING LIMITED, which is the publishing company performing under the name Cyprus-Mail…more
---