There are millions of euros ready to deploy from the Cyprus Recovery and Resilience Plan (RRP) to modernise the energy sector. But parliament may not be ready to make the necessary reforms.
ECOFIN, which groups the finance ministers of all EU Member States, approved the Cyprus RRP on 26 July. A major milestone for an economy much in need of rejuvenation following the ravaging effects of the Covid-19 pandemic. This approval unlocks the first €157 million out of a total of €1.2 billion funds allocated to Cyprus by the EU.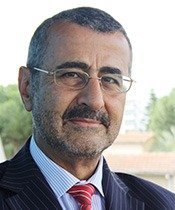 But future access to the remaining funds depends, among others, on the implementation of reforms that include deregulation of the energy and electricity sectors, including wider deployment of renewables.
Bills have already been submitted to Parliament to deregulate the electricity and natural gas sectors and for the 'establishment and operation of CERA.' The energy committee chairman Kyriacos Hadjiyiannis acknowledged the criticality and urgency of these bills.
However, based on comments made so far, the committee faces tough decisions finalising these bills. In general, EAC and its employee unions would prefer to avoid competition and continue retaining control of the electricity market. This of course runs against EU's RRP pre-requisite for reforms, key among which is deregulation and opening up of the electricity market to wider competition. Undoubtedly, in its long history, EAC has done great service to Cyprus, but now – with transition to a new cleaner energy era – it is time for change.
CERA also is wary of change, especially anything that might impinge on its independence. Over the years it amassed many powers and, perhaps, some streamlining may be justified. But in order to discharge its function as a regulator fully, transparency and independence – financial and operational – are critical. Its concerns regarding the proposed reforms must be addressed seriously.
The parliamentary committee does not need to reinvent new rules and regulations. There are good and successful examples in Europe, in countries such as the UK, the Netherlands, France, Germany and others, and of course relevant EU Directives, that can be consulted and from which much can be learned.
Critical to the whole process is completion of the unbundling of the Transmission System Operator (TSO) from EAC – it is imperative that the TSO becomes completely independent.
Also imperative is the completion of all software, hardware and preparatory work – at the latest by end of 2022 – to enable the TSO and the Distribution System Operator (DSO) to operate and monitor the deregulated electricity market. This has been going on for too long – since 2016 – with too many postponements and extensions, that should not be tolerated any longer.
The parliamentary energy committee must demand absolute and ironclad assurances that unbundling and the related preparatory work  will be completed without delay. Otherwise, deregulation will remain a phase in 'perpetual transition'.
Cyprus must also deal firmly with the endemic scourges of bribery and corruption. The new bills must include explicit provisions with deterrent measures and severe sanctions against those found guilty.
Deregulation of the natural gas sector is also essential. Even though DEFA has been granted a monopoly status for ten years, CERA must be responsible for gas price regulation much the same way as it does with electricity prices.
With Cyprus soon to be required to up its climate change targets significantly – in response to EU's 55 per cent cut in carbon emissions by 2030 and net-zero emissions by 2050 – decarbonisation of its energy sector will require wider adoption of renewables, at a much-increased scale compared to current targets. In this context, import of LNG must be seen as an interim measure as, not before long, it will not be sufficient to meet the new targets, especially once methane leakages and emissions during regasification are taken into account.
A much more ambitious deployment of renewables, not only in electricity but also in heating and transport, will become a must. But this will require simplified procedures to make the renewables and electricity storage market work effectively. Right now it is far from effective, to the point that even the modest climate change targets in Cyprus current National Energy and Climate Plan to 2030 (NECP) are – in its own words – unachievable.
Recent announcements such as "Cyprus is transiting to a net-zero carbon economy", "Cyprus is at the forefront of energy initiatives", etc, will prove to be woefully misleading. Without concrete and realistic actions to achieve them, they risk remaining political platitudes without practical significance.
Approval of Cyprus' RRP heralds the start of an unprecedented reform and investment programme over the period to 2026 that has every chance to help transform Cyprus' economy and as such it is welcomed. The approved projects and reforms should contribute to increased sustainability and greener energy. But this is only a start. On its own, the RRP will not deliver the more ambitious climate change targets that Europe has now espoused – targets that Cyprus will be required to follow. Much more will need to be done in terms of renewables.
In this respect, we should take our cues from Greece – that has adopted not just words, but also hard targets. Greece's NECP requires renewables to supply 35 per cent of final energy consumption in 2030. Of this, renewables are targeted to contribute a massive 61 per cent of the country's electricity consumption. Renewables will also provide 43 per cent of Greece's heating and cooling and 19 per cent of its transportation needs by 2030. Greece's NECP has also committed to reduce carbon emissions by 55 per cent by 2030 in comparison to 2005. Greece is already one of the lead countries in Europe in the adoption of renewables.
What Cyprus desperately needs is a dose of pragmatism and reality. The RRP investments and reforms, once effected, will provide a promising start.