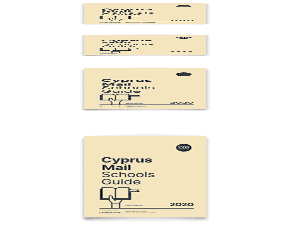 While Cyprus's hospitality industry is preparing for another record in tourist arrivals, it is also facing a shortage of skilled labour which forces hotels to poach staff from other units, something unions describe as a by-product of opportunistic practices of the past.
While unions and employers agreed last year to renew collective agreement stipulating employment terms in the hospitality industry, a major employer and exporter of services, only a minority of the workers in the hotel sector enjoys the full benefits, representatives of PEO and SEK, Cyprus's main private sector unions, said in telephone interviews on Monday.
"In recent years, hotels fired experienced workers who were employed in accordance with the provisions of the collective agreement and replaced them with unskilled workers, and also hired workers from other European Union countries," Lefteris Georgiades, who heads PEO's hospitality sector division, said.
"As a result, they gained such a bad reputation as employers, that they cannot even find EU workers any more. They invested in cheap labour which has now backfired".
"In recent years, mainly after 2013, hotels hired virtually no worker in compliance to the terms of the collective agreement," Miltiades Miltiadou, head of the hospitality division at SEK said.
He added that employers preferred to hire staff based on personal contracts even after unions consented to pay cuts following the banking crisis.
Last year, when Cyprus attracted 3.2m tourists, an all-time record, the number of workers employed in the hospitality industry, i.e. hotels and restaurants, rose 13 per cent to 33,192, which was also an all-time high, Cystat figures show.
The increase in employment levels in the hospitality industry came as Cyprus's unemployment rate dropped last year to 13 per cent from 14.9 per cent in 2015.
"There is a problem; there are not enough skilled workers," Zacharias Ioannides, the director general of the Cyprus Hotel Association (CHA), said in a telephone interview.
Cystat figures show that the increase in employment levels in the industry was also accompanied by an increase in the number of unemployed workers in hotels and restaurants last year. In fact, their number rose 11 per cent to 9,233 in 2016. This does not mean necessarily that they are all skilled. "According to the statistical methodology applied in the EU, a jobless person is listed as such in the category of his last occupation," a Cystat official explained. This rule applies regardless of skills, specialisation or previous working experience.
"What worries me is that the impression is given that there are unemployed skilled workers out there and we don't hire them," CHA's Ioannides said.
Georgiades, the PEO official, said that conditions in recent years favoured a "systematic violation" of the employment terms negotiated with the unions. As a result, staff may earn as little as €600 a month as seasonal workers, which in turn ensures that interest in making a career in the business remains limited. "If workers have a choice, they will opt in favour of spending their evenings and weekends with their families when family-unfriendly workhours are not adequately rewarded".
Miltiadou said that the unions are not seeking at this point to re-negotiate existing agreements to ensure that hotel workers get pay rises. "What we are telling employers is to apply the terms," he continued.
Both union officials said that they do not necessarily consider it a good sign that hotels resort to luring workers employed at competing units with more attractive employment terms to cover their own staffing needs. "The market will address distortions but this is not healthy," Miltiadou added.
"Pay increases in this way but it leads to unfair competition," his colleague Georgiades said.
Chrisemily Psilogeni-Kenevezou, who manages the affairs of the Association of Cyprus Tourist Enterprises (ACTE) which represents hotels and other tourism related companies, said that the hospitality industry cannot "rely on opportunistic hiring of workers with limited or no skills".
Her business group has therefore launched an information campaign to encourage young people work in hospitality by convincing them that "working in tourism does offer career advancement prospects" and so, help cover future needs in the hotel industry with skilled workers. Youth unemployment stood at 29 per cent last year.
"ACTE has set up a team of human resource experts, specialised in current and future needs of the tourist industry," she said. "The team has prepared various proposals to prepare a plan that will be looking in to the industry's needs in the long run".
The CHA which is preparing for more business this year and is expanding its bed-capacity, also took action with a more short-term scope.
"We encouraged hospitality workers to send in their curriculum vitae (CV), Ioannides said. "We are witnessing an increase in the infrastructure of tourist profession schools," he said. "But our members are not waiting for someone to tell them that they have to improve employment terms".