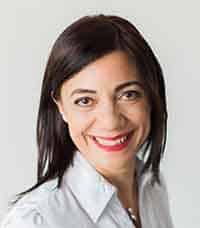 Niki Nikolaou, Business Director at leading Limassol based agency Contentworks, looks at how Blockchain technology is shaping the island of Cyprus.
Blockchain technology was introduced in 2008, by Satoshi Nakamoto, an anonymous developer who created the technology as the accounting basis for Bitcoin. Of course, the technology has come a long way over the past decade, proving itself to be an effective way for individual, businesses and even governments to carry out transactions. Created as a digital, decentralised and immutable public ledger of transactions, the greatest advantage that blockchain offers is the ability to customise it to record transactions and the transparency it affords.
Some of the key industries that are effectively applying this include healthcare, technology and even real estate. Blockchain appears promising, with potential applications for almost every sphere of life.
Cyprus is becoming a blockchain hub
Given its strategic geographical location, Cyprus has long been a financial hub for Europe, in which the country's tax system, with the absence of double taxation, has had a role to play. However, the country fell victim to a debt crisis in 2013 and a 'hair cut' to bank accounts, which impacted its status as a key destination for the financial sector. What this crisis did was pave the way for the easy acceptance of new technologies, including blockchain and cryptocurrency. This was the time when people were looking for alternative ways to store their funds. It was also a time for entrepreneurs to step up to the table.
With a now stable economy, positive government stance on digital currency and infrastructure for the growth of talent in this arena, Cyprus is possibly the best place for blockchain projects. Not only does the University of Nicosia offer world class courses in blockchain and cryptocurrencies, it hosts student clubs as well. And, the university accepts payment in both digital and fiat currencies. Cyprus International Institute of Management also regularly hosts lectures and seminars on blockchain-based topics.
Today, the country is a haven for pioneering blockchain startups, aided by its decentralised economy. Blockchain has also proven incredibly effective as a means of fundraising for deserving technology projects and Cyprus has played a key role in this aspect of blockchain as well. One of the key services that such startups require is publicity for their project and being able to reach out to the right audiences for investment. Contentworks is an agency with a proven track record for providing winning content marketing solutions for financial, fintech and blockchain brands.
Key Marketing Services
In 2017 alone, Contentworks helped market some of the most successful ICOs, helping to raise over US$40 million in funds. Contentworks offers customised marketing services with high-quality, unique and innovative content and social media campaigns focused on building brand identity and awareness, and improving traffic and acquisitions, using each business' unique KPIs to create targeted marketing solutions. Niki states "We are working with known global brands looking to take their offering to the next level with blockchain. Many ICOs have a great product but they don't know how to leverage it. That's where we come in. Our creative videos, whitepapers, eBooks and pitch decks have helped ICOs to secure funding and gather social media traction."
The highly skilled team at Contentworks has over 50 years of combined experience in content marketing for the finance, technology and lifestyle segments. They understand that in an increasingly digital-savvy world, being able to engage your target audience requires the best online content, from whitepapers to eBooks and social media posts to viral-worthy yet informative videos. Headquartered in Limassol, Cyprus, the company is strategically placed to play a key role in the country's growing recognition as a blockchain hub.
In fact, Cyprus will play host to some key events related to the cryptocurrency and blockchain arena, including summits and expos. Contentworks will also be part of these major events and looks forward to attending the iFX EXPO International 2018, to be held on May 22-24, 2018 in Limassol. At this event, the company will also have a presence on the esteemed marketing panel discussing social media management and advertising amid tougher industry regulations.
To learn more about Contentworks or to discuss your blockchain project with the team, please visit www.contentworks.agency