HAVING escaped arrest for his illegal visit to the pseudo state, Turkey's Foreign Minister Mevlut Cavusoglu had the nerve to give a news conference alongside Ankara's puppet Mustafa Akinci, prompting Phil to declare angrily on its front page that the Turks were "playing theatre on our back", whatever that is supposed to mean.
The illegal visit, according to the paper, "sends a very clear message about Ankara's intentions regarding the Cyprus problem". As for the theatre, it involved the "dynamiting of the climate and of any prospects of a resumption of the talks procedure by Akinci and Turkey while at the same time attempting a change of the basis of the negotiations with the Greek Cypriot side being blamed."
This is very similar to the theatre being played on our back by our very own Prez Nik, who has been doing the exact same things attributed to the Turkish side without ever eliciting Phil's front-page disapproval. For the last year, Nik has done nothing else but dynamite the climate by demonising Akinci and going back on issues he agreed on at the talks and, believe it or not, attempting to change the basis of negotiations.
For Phil, only the Cyprus prez has the right to engage in such behaviour without censure because, as the leader of an EU member-state, he has the monopoly on playing theatre in relation to the Cyprob. As for dynamiting the climate, it was a bit hypocritical of Phil to take the moral high ground considering this is what its front page stories do almost every day. It should be thanking the Turks for assisting its noble cause.
DURING the theatrical performance, Akinci also revealed that during the negotiations at Crans-Montana the prez had raised the issue of a two-state solution during a meeting with Cavusoglu. Many people were aware of this, including the UN, but it had never been stated publicly by anyone until Friday.
Our prez's argument was the Greek Cypriots were not prepared to share power with the Turkish Cypriots and would reject a federal settlement in a referendum so it would make more sense for the two sides to sign a separation agreement.
But in his response on Friday, Nik claimed that Akinci's memory was playing tricks on him and dismissed the claims as falsehoods. He reminded us that at Crans-Montana on July 5, he had submitted the positions of the Greek Cypriot side, as if this somehow proved he had not raised the issue of two states.
Meanwhile at last September's meeting with Cavusoglu in New York – according to sources close to Akel leader Andros Kyprianou who recently met Turkey's foreign minister – Nik had changed tack. He told Cavusoglu the Greek Cypriots would not hear of a two-state solution so perhaps they should discuss a confederation.
When the prez returned to Kyproulla from New York, he told the party leaders that it was Cavusoglu who wanted a two-state solution, but he had managed to persuade him that a decentralised federation would be a better option, a claim he repeated on Friday, as incontrovertible proof that he never brought up the idea of partition.
THE REALITY is that he had brought it up in meetings with Greek Cypriots, including the council of ministers, but appears to have gone off it now because of the hostile reaction it elicits. As for Phil, its surprise at Akinci's revelation seemed a bit theatrical considering it was the first paper to report last year that our Prez had raised the issue of partition with the Turkish side.
The bigger surprise, however, was that Prez Nik restricted himself to generally dismissing Akinci's claims as falsehoods. He did not accuse him or Cavusoglu directly of being liars as he had done in the case of the UNSG's Special Representative Espen Barth Eide. He would have had no trouble convincing the Greek Cypriots that the Turks were liars. Lying, like intransigence, is second nature to the Turks.
Perhaps he did not want to dynamite the climate by personalising the accusation. After all, we Greek Cypriots trust our prez and know he never lies about serious issues such as the Cyprob. He did not have to enter a direct confrontation, exchanging nasty accusations with Akinci, for us to know who was telling the truth.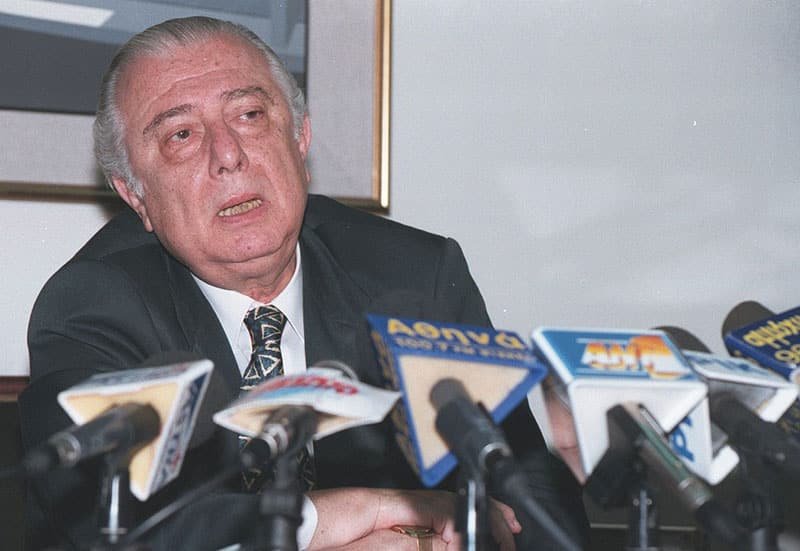 LAST WEEK, after reading the speech our Prez made at a memorial event for our infallible first prez, Makarios, we labelled him as Tassos II because he had adopted the Papadop anti-settlement rhetoric. This week he sounded more like our loony second prez, Spy Kyp, when he decided to criticise the European Commission's report about Kyproulla's sale of passports to rich individuals.
Nik's response was straight out of Spy Kyp's book about the sinister ways evil foreigners try to harm poor little Kyproulla. Our country was being "targeted either for reasons of competition or for other reasons", he said. Sadly, he did not elaborate, so we could know which scheming countries were behind this conspiracy to hurt our EU passport issuing industry, which brought in foreign investments close to five billion euros between 2014 and 2017.
He could not blame the duplicitous Brits as Spy had done so often with Brexit on the cards and Kyproulla backstabbers having no say in EU policy. Hopefully, in the next few days, the government spokesman will inform us about the "other reasons" for Kyproulla being targeted by the Commission.
It is entirely possible Brussels bureaucrats wanted to harm our economy because they were jealous of our prosperity and our entrepreneurial spirit.
IN HIS RANT against the Commission Nik declared that "we have the strictest criteria of the 20 countries that offer the capability to obtain European citizenship." The strict criteria apply to the impoverished third country workers, who apply for a passport after working here for eight years and might have to wait for another eight before they are granted citizenship.
A wealthy foreigner has passports issued for him and his family within a few months of his application being submitted and probably faster if he is a client of the Nicos Anastasiades Law Office and is buying a property from the president's developer son-in-law.
Nik's assurances about the strictest criteria were undermined a bit by a story in Saturday's Phil, saying that the government planned to hire a foreign firm to carry out due diligence on every applicant for a passport, something that was not done in the five years in which the citizenship by payment scheme was in place and we had the strictest criteria of the EU.
The Commission report must have been lying in claiming Kyproulla, Bulgaria and Malta had "schemes that grant investors the nationality of these countries under conditions which are less strict than ordinary naturalisation regimes".
AFTER our government eventually refused to allow Mother Russia's prosecutors to carry out investigations on the island into the dealings of Bill Browder our courts also disappointed Moscow by rejecting its extradition request for an Israeli national involved in international organ trafficking.
Moshe Harel was arrested on arrival at Larnaca a year ago and the court decision was issued last week. How peculiar that our courts rejected the extradition request for a man convicted of involvement in an international organ trade network but have no problem extraditing innocent Russians being persecuted by the Putin regime.
The difference in this case was that Harel is a citizen of Israel, our new strategic and military ally, which would have not been very pleased if we extradited its national to Mother Russia. Defying Mother Russia is becoming a bit of a habit. Our government even welcomed the ratification of the agreement between Athens and Skopje over the new name of Macedonia by the Greek Parliament, oblivious to the relentless efforts by Moscow to block it.
We should tread carefully because Mother Russia might stop regarding us as a protectorate.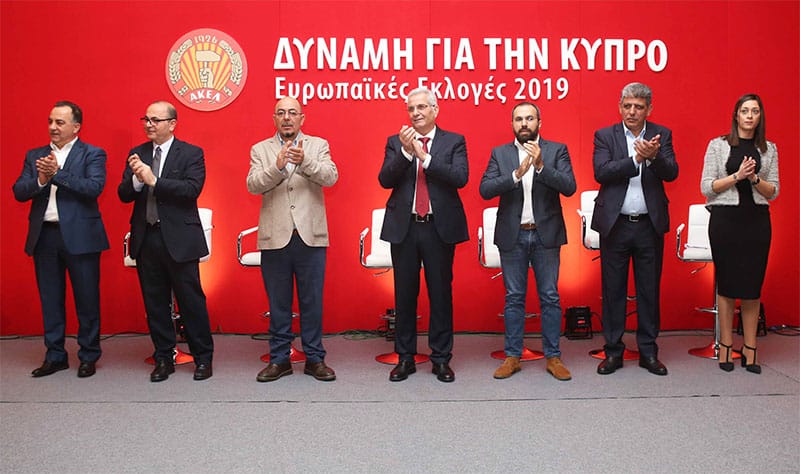 AKEL presented its six candidates for the European parliamentary elections on Saturday. There was no Takis Hadjigeorgiou, who has served the maximum two terms set by the party, but there was a token woman and token Turkish Cypriot – University of Cyprus academic Niazi Kizilyurek.
The insufferably self-important and humourless Kizilyurek will fit in well with the rest of the charmless Akel candidates, but whether he will be elected will depend on what the commie leadership decides. If the commie bosses decide they want a Turkish Cypriot in the European Parliament instructions will be given to party members to vote for him and he will be elected but it is a big if. A victory for Kizilyurek will definitely win Akel brownie points in Brussels.
HAVING a Turkish Cypriot candidate in the Euro-election seems all the rage. The Perdikis and Lillikas parties had also hoped they could have a Turkish Cypriot on their ballot paper but in the end were let down by Afrika publisher Sener Levent, with whom they were discussing the possibility of him being a candidate.
Levent declined their offer to be their Turkish Cypriot mascot which would have helped the parties stop being viewed by voters as extremist nationalists. They will have to look for another Turkish Cypriot mascot but they will not find one with views on the Cyprob they agree with.
DR ELENI Theocharous, meanwhile, will be included on the Diko ballot as she tries to secure another five years of the Euro-parliament meal ticket. She had belonged to Diko before joining Disy and has returned to the Diko fold because she has no chance of getting elected as a candidate of her personal party Solidarity.
An Alithia columnist unearthed some of the things Dr Eleni said about Diko when she deserted it back in January 1998. "The values of Diko are like the oven of Nazredin Hodja that they sometimes turn left, sometimes right, sometimes…" she said and accused the party leadership of "leading Diko to moral suicide". She also said its "political back-tracking destroys the dignity of the citizen".
In announcing her candidacy with Diko a few days ago, she said "we are united by common values, a common vision, common thinking, but mainly by great anxiousness for the survival of our country." No mention of Hodja's oven.
DISY deputy Dr Eleni Stavrou, who is not a medical doctor but who is probably more patriotic then her namesake standing for Diko, came up with the following statement: "The East Med is the biggest achievement of Cyprus." What kind of achievement is something that does not exist? Not only it does not exist, but no decision to build it has been taken. The East Med is the pipeline that will supposedly take gas from the eastern Mediterranean to Greece, but the study into its viability has not yet been completed. It has not even been passed as an achievable project but for Dr Stavrou it is our biggest achievement.