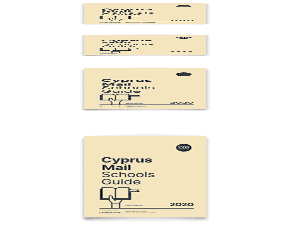 DHL Express Cyprus is pleased to announce its first service point in the Paphos district. The company is constantly expanding and investing in the upgrade of its facilities and service points, aiming to cover the needs of the increased workload. The leading global brand in the logistics industry, opened its first dedicated service point in Paphos, located on Nikos Nikolaides street, in January 2020.
With the operation of this brand-new customer point, DHL Express Cyprus aims to cover the needs of residents in the wider Paphos area, providing them with improved customer service experience. Quick and efficient is the approach adopted by DHL on a global level, also reflected in the Cypriot market. Additionally, DHL Express Cyprus will offer an upgraded service to businesses, connecting them with overseas markets and enhancing their competitiveness.
Mr. Valentinos Piripitsis, General Manager of DHL Express Cyprus, stated: "We are very happy with our first dedicated service point in the area, as the Paphos district is a very important market for us, and our main goal is that of offering an upgraded customer service experience to the public. Our expansion comes in response to the development of the market and economy of the region, thus meeting the needs of its companies and residents. Based on the Group's strategy, DHL Express Cyprus is constantly upgrading and expanding, while investing in its people and facilities, providing the public with immediate and high-quality customer service".
With the addition of the new service point in Paphos, DHL Express Cyprus has now a total of 6 pick-up points available to the public for their logistics needs.
It is important to note that DHL Express connects more than 220 countries and territories worldwide, offering customers high quality service, alongside knowledge and insights of local markets in order to meet all their supply chain needs.